Crypto Marketing Genius Generates "20x ROI" From Publicity Stunt (But You Won't Like It)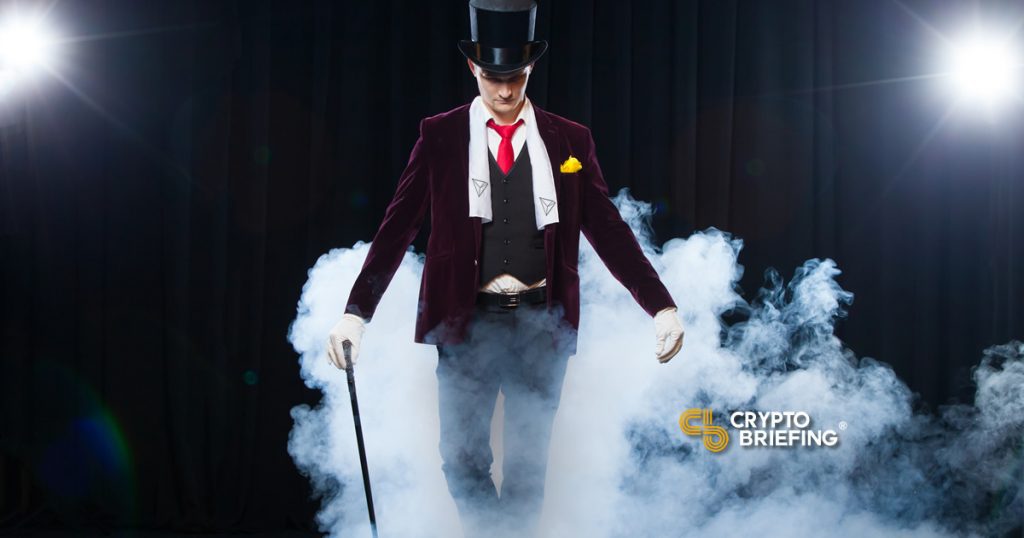 Justin Sun, the founder and CEO of TRON, recently announced that he had won a meal with Warren Buffett as part of a charity auction. Sun bid $4.57 million for this lunch date, and can invite seven guests to join him.
Sun stated that his goal was to seek a mutual understanding with Buffett: "…this is not only a personal highlight for me or even a great day for TRON and BitTorrent; I see this as a win for the entire blockchain community" explained Sun, while carefully noting that it was a personal highlight for him and a great day for TRON and BitTorrent.
That might seem like a pretty big check for one meal, especially if the tip is not included.
But this ploy might actually reveal the TRON founder's genius for marketing. Are you surprised? Don't be. History has a habit of revealing patterns.
Sun may not be everyone's cup of tea. His crypto stunts have become legendary – often for the wrong reasons – but dammit, he just keeps pumping that TRX price.
This is the same man whose face was plastered on New York buildings during Blockchain Week, much to the irritation of most of the people who are actually serious about crypto adoption.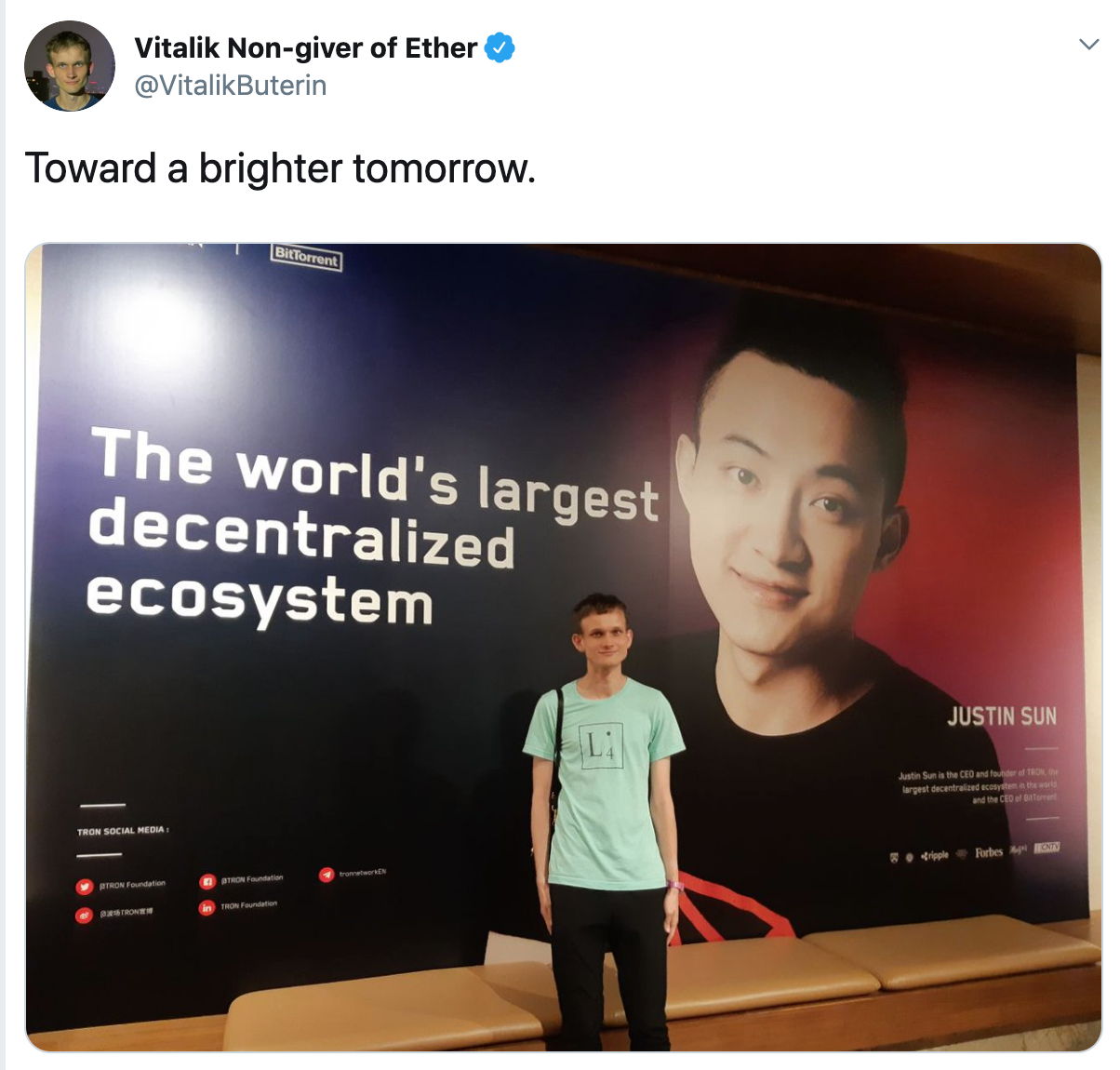 But no matter how many Tesla giveaways go bad, or how much Justin Sun seems in it for Justin Sun… he just keeps grabbing the headlines.
Forget for a moment what might happen during that lunch, and consider instead what might happen to Justin Sun's wallet. Sun calls this decision "a big step for the whole blockchain history," but his donation seems to have paid for itself – in the appreciation of TRON Foundation assets (before the reveal) and the viral media coverage after it.
On May 26th Sun tweeted that, "something huge and amazing going about Tron and BitTorrent" and that he would share the details after June 1st. This isn't uncharacteristic for Sun since he's established a reputation for teasing TRX and BTT announcements.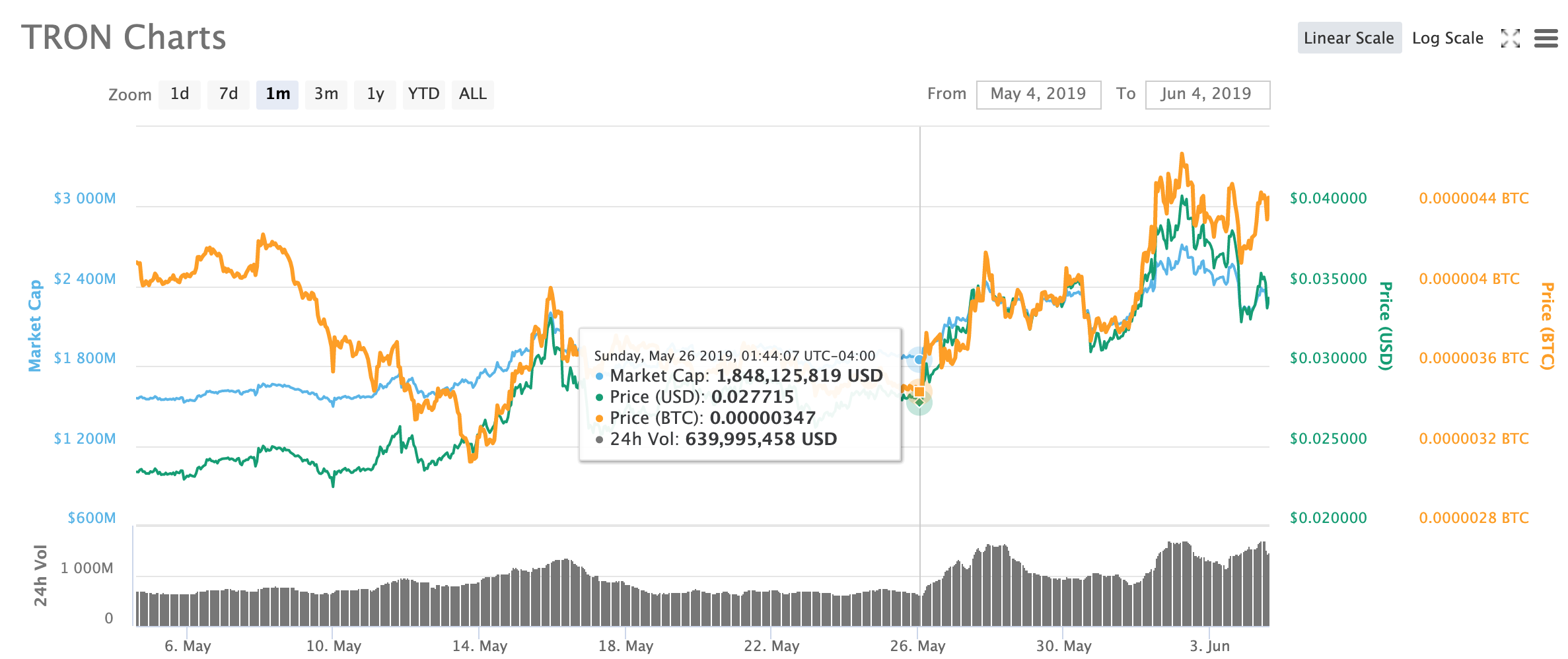 Following this tweet the price of TRX gained 27% against Bitcoin until June 1st.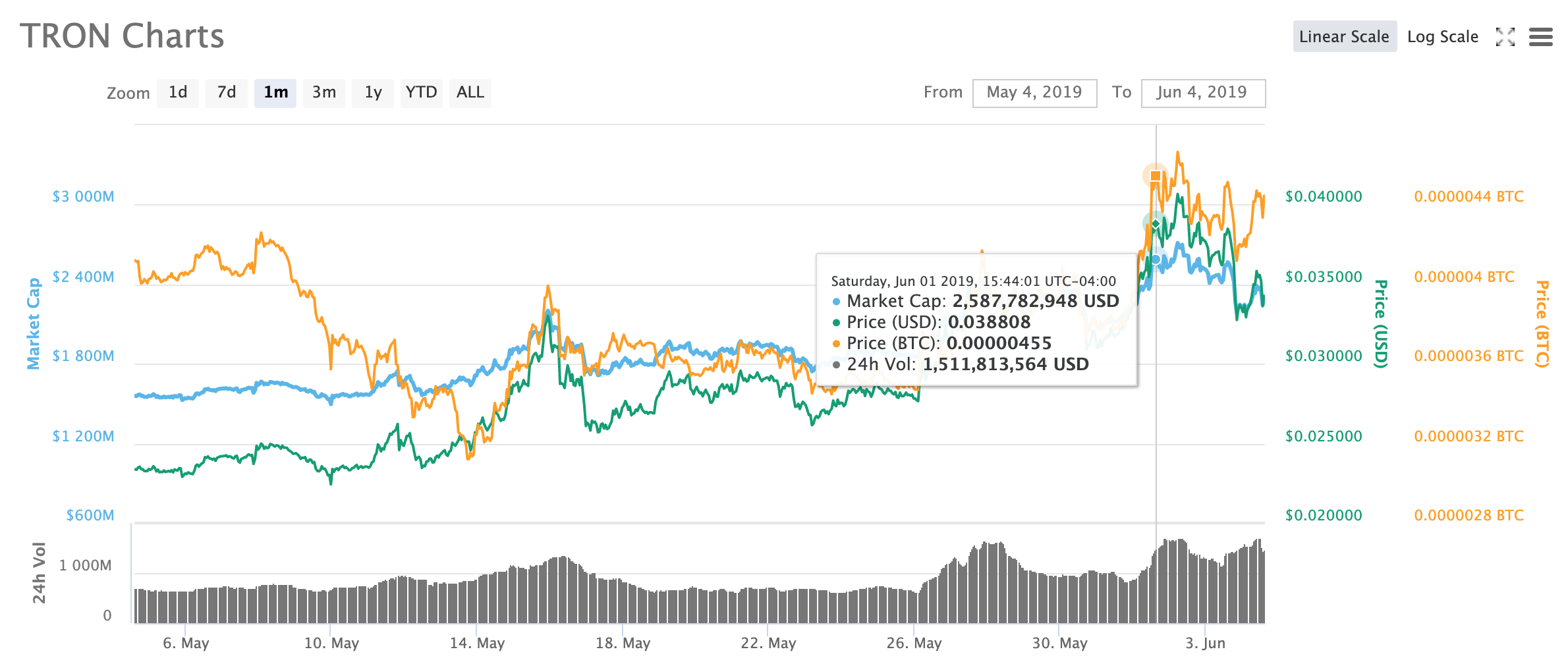 The initial TRON white paper reserved 35% of the 100 billion TRX tokens for the TRON Foundation and ecosystem: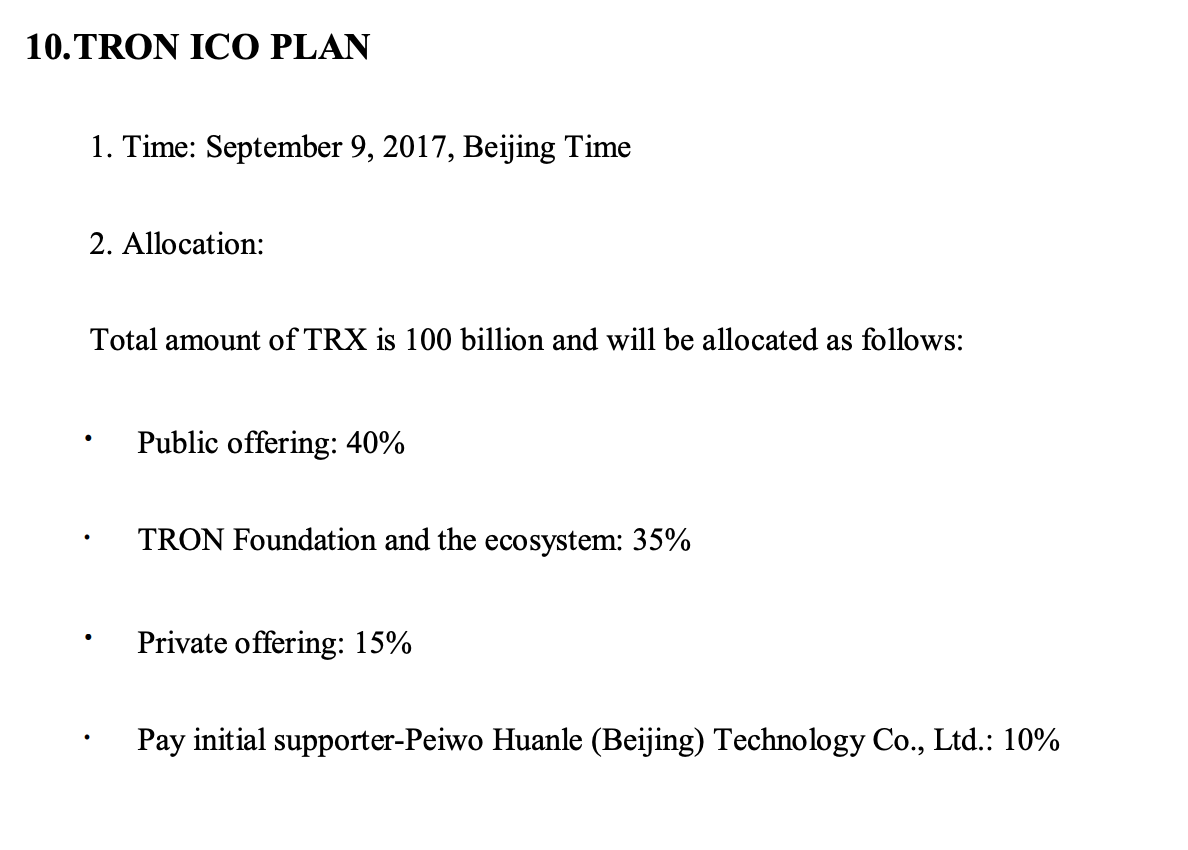 Since then, the TRON Foundation burned 1 billion of its own tokens during the project's "Independence Day" and locked up an additional 33 billion tokens inside 1000 addresses until January 2020.
Sun is also the CEO of BitTorrent, in which IEO the TRON Foundation was given 20% of the total token supply.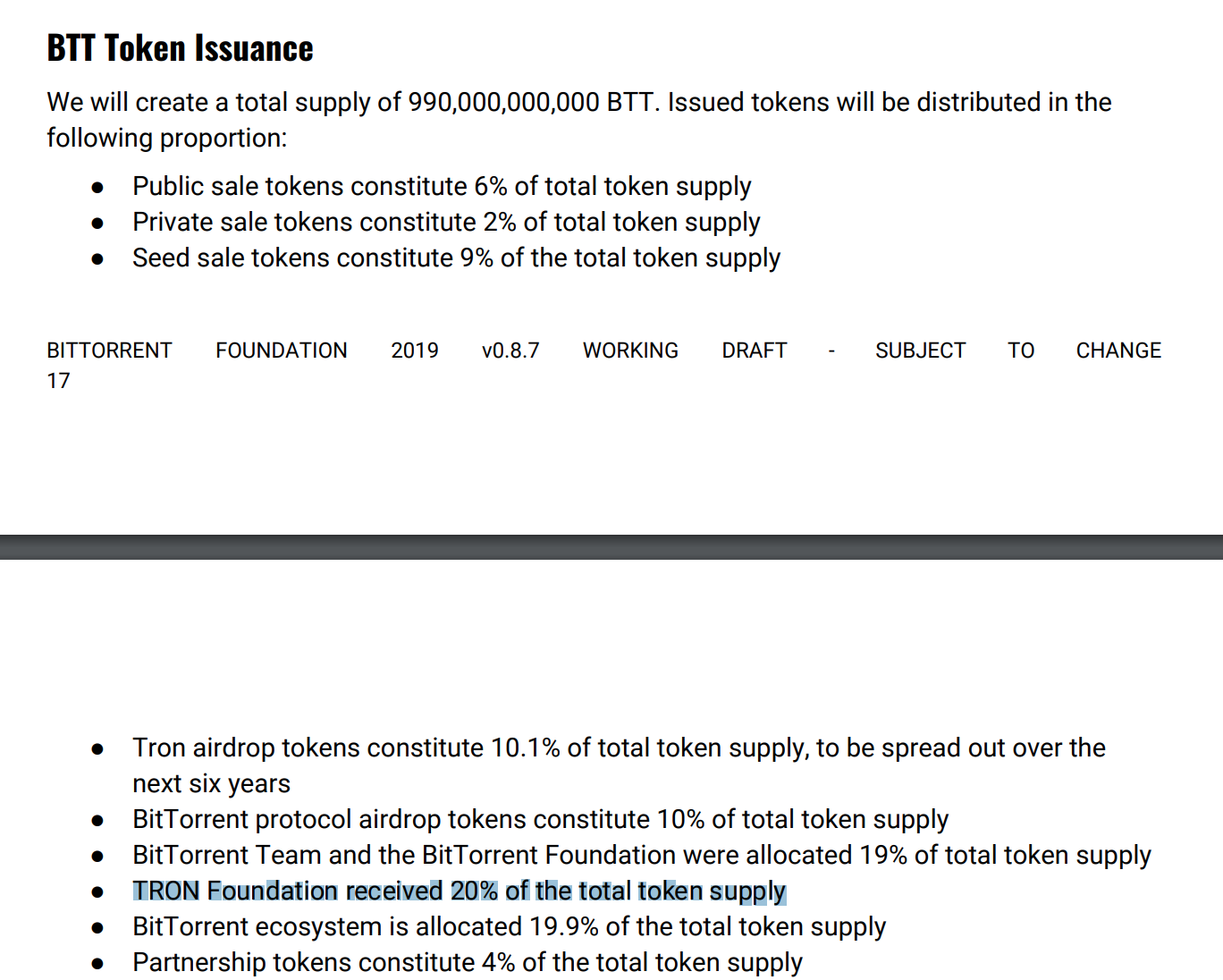 The price of BTT increased by 30%, from Sun's May 26th tweet to when he actually made the announcement.
It's unclear how many TRX tokens Sun himself owns, but he is a TRON Super Representative, which gives him a share of block rewards.
It seems likely that he personally owns a significant quantity of TRX, and he may also hold a large sum of personal BTT tokens.
Sun did not disclose whether he used personal or TRON Foundation funds to make the charitable donation, but the white paper indicates that the Foundation's tokens were "set aside for ecosystem development." Sun has positioned this donation as a way to push adoption of blockchain technology to mainstream investors, so it's not unreasonable to speculate that "development" funds may have been used.
---
A Big Step For Blockchain – And Justin Sun's Portfolio?
Based on the price increase of BTT and TRX tokens from the time Sun tweeted about a potential announcement to when he actually made the announcement, the TRON Foundation's assets appreciated by $262 million USD ($245M USD in TRX and $17M USD in BTT).
Sun was also quick to point out that TRX was the most mentioned cryptocurrency on Twitter on June 1st. The extensive media coverage will have a lasting public impact; Sun and his donation have been covered by nearly all major mainstream media outlets, including: CNBC, Wall Street Journal, Yahoo Finance, The Financial Times, Bloomberg, and Forbes.
It's difficult to measure how much that kind of exposure is worth, but Meltem Demirors estimated that the media impact could produce a 5-10x return on investment for Sun.
We think she's underestimating, and calculate Sun's ROI to be more in the 20x range given the combined appreciation of the Foundation and BTT – which is astounding. According to Web Strategies, an excellent marketing campaign typically targets 5:1 returns.
Is this really "a big step forward for blockchain" or was this just another trick up Sun's sleeve to push his TRX agenda?
Oh, and if Sun is paying the donation in TRX… that will cost him about 160 million TRX tokens. Let's hope Warren Buffett has a good hardware wallet – or at least, that he's willing to put the tokens into cold storage.
Along with Charlie Munger's heart.