Looking Beyond Ethereum, Crypto Interoperability Is Key
DeFi for one, DeFi for all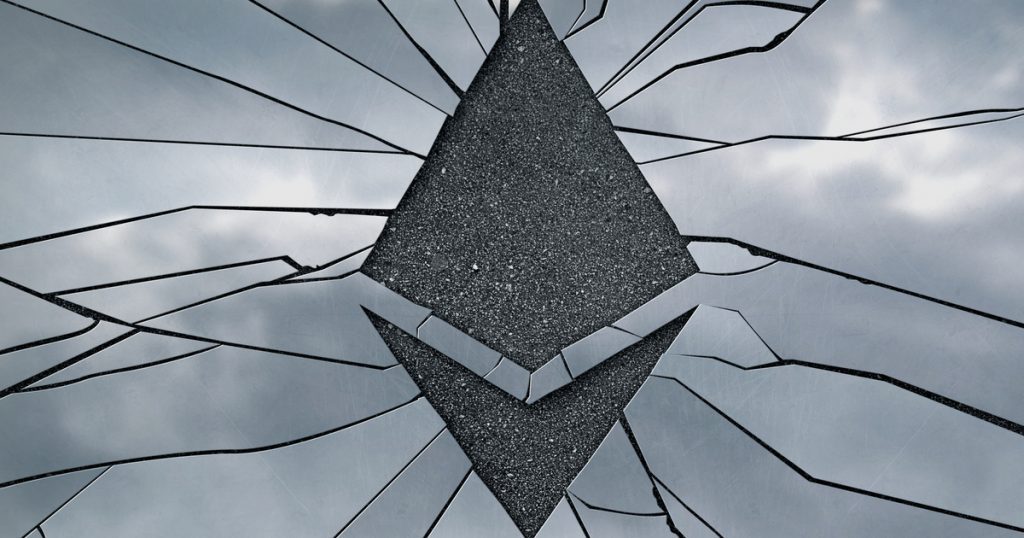 So far, the fast-growing decentralized finance sector has been mostly limited to dApps running on the Ethereum blockchain. Although DeFi Pulse doesn't yet rank every single DeFi dApp in operation, a cursory glance at the leaderboard shows that ETH dApps dominate.
Only Bitcoin's Lightning Network makes it into the top 21.
This dependency on Ethereum is among DeFi's most significant vulnerabilities. The network is slow, and thanks to stablecoin transactions hogging the majority of bandwidth, prone to clogging. However, the challenge for DeFi developers working on other blockchains is that they don't have the same user base and adoption that Ethereum can boast.
Enter Interoperability
Interoperability is the key to unlocking DeFi beyond the Ethereum blockchain.
DeFi dApps that can operate on multiple platforms offer the potential to create a thriving ecosystem across the entire blockchain space. It also means that developers can take advantage of the speed and flexibility of other blockchains while continuing to tap into the vibrant DeFi community.
Several interoperable protocols and dApps now exist, and we can expect more to come. But not all are necessarily trying to achieve the same thing.
This guide runs through the various types of interoperable DeFi dApps and how they're helping to advance DeFi beyond the boundaries of Ethereum.
Please note that the classifications here are broad, and there are inevitably some crossovers.
Bridges
Bridges offer benefits to blockchain developers, as they enable dApps on one blockchain to tap into the features and projects of another.
Generally, they use some variant of a "burn-and-mint" mechanism where a token gets locked on one blockchain as it leaves and minted on the other when it enters. This mechanism keeps the token supply constant.
Bridges have risen in prominence this year, as both Syscoin and RSK have launched similar products.
Syscoin Bridge
Jag Sidhu, co-founder, and lead developer at Syscoin believes that bridges bring additional benefits particular to the DeFi space. He told Crypto Briefing in an interview:
"Bridges such as the Syscoin Bridge benefit DeFi by giving developers and users a way to participate in the global move towards sovereign value ownership, via decentralization. Without decentralization, DeFi faces skewed incentives and attack vectors, which render it another form of traditional finance."
The Syscoin Bridge enables Ethereum developers to send their tokens to the Syscoin platform so they can benefit from far faster processing than is currently possible on Ethereum.
Syscoin is merge-mined with Bitcoin, meaning it is more decentralized than many of its peers.
Wanchain Bridge
Syscoin wasn't the first to build its own bridge, though. At the end of 2018, interoperability project Wanchain launched a bridge between the Ethereum and Bitcoin blockchains using its own network as an intermediary.
Wanchain is also a member of Hyperledger, indicating that it could provide further bridge functionality in the future.
This would offer significant potential in the field of enterprise blockchain due to Hyperledger's deployment in high-profile solutions such as IBM's Food Trust and Tradelens solutions.
RSK Bridge
The most recent project to launch a bridge was RSK, the smart contract platform developed as a side chain from the Bitcoin blockchain. As a side chain, RSK could already send tokens back and forth to the Bitcoin blockchain.
The RSK bridge extends that functionality to the Ethereum blockchain, providing users with the ability to send tokens between dApps developed on the RSK blockchain to Ethereum.
Stablecoins, Lending, and Derivatives
There are several stablecoin and lending projects with interoperability across different blockchains.
Money on Chain
Money on Chain is the first use case of the RSK bridge outlined above. Money on Chain is a stablecoin project running on the RSK network.
Similar to Maker, it operates two tokens. The first is Dollar on Chain (DOC,) a stablecoin backed by Bitcoin and pegged 1:1 to the value of the US dollar. The second is BPRO, which absorbs the volatility from DOC.
Now that the RSK bridge is live, Money on Chain has access to Ethereum's DeFi community. Parties can now use Dollar on Chain in the same way as Dai. Speaking to Crypto Briefing of the decision to develop Money on Chain on RSK, CEO Max Carjuzza told Crypto Briefing:
"Interoperability has been a cornerstone of the RSK vision from the beginning. We believe being able to offer Bitcoin's benefits to Ethereum users and to connect these respective developer communities is a crucial step for the blockchain ecosystem and its future. Money on Chain allows the immense Ethereum DeFi ecosystem to integrate its two tokens and enjoy their utility."
Kava
Kava is a cross-chain platform offering users collateralized loans and stablecoins across a variety of major cryptocurrencies. These include BTC, XRP, BNB, and ATOM.
Kava is the first DeFi dApp developed on the interoperable Cosmos network (see below), and as such, it's generated significant buzz among the community, getting a boost from its IEO hosted on Binance.
With Kava, users can collateralize their holdings for the stablecoin of the Kava platform, USDX. Like Maker, Kava has a token providing governance participation and staking rights to holders. Kava also offers potential in the derivatives space, as it can scale to provide synthetics.
PEG Network
The PEG Network enables users to mint stablecoins using any asset as collateral. For utility tokens, this means a developer could give users access to their dApp without expecting them to bear the risks of volatility.
The first token to be minted on the PEG Network is USDB, which is a stable token-based on Bancor's BNT token, hence the interoperability as BNT works on both EOS and Ethereum. PEG is still a relatively new project. The website states, however, that it plans to integrate more blockchains in the future.
XAR Network
Interestingly, XAR Network isn't just targeting individual users, which have so far formed the user base for Ethereum's DeFi.
It's also targeting enterprises, including central banks and governments that may want to use its infrastructure to issue digital currencies. To that end, XAR Network offers both a public blockchain and permissioned, customized chains.
XAR Network's public chain allows you to deposit any supported digital asset, collateralize it, mint Collateralized Stable Currency Tokens (CSCTs) based on this collateral, and then use these CSCTs to stake and earn rewards.
Greg Van der Spuy, CEO of XAR Network told Crypto Briefing:
"Basically, we designed XAR Network as a system that functions as the framework for decentralized finance – so interoperability is paramount. We specifically designed the DeFi infrastructure for a wide variety of uses and tokens. Our goal is not to make users exclusively use our tokens, but to enable others to build on top of our network and create their own tokens. In addition, we wanted to design a system that could provide institutions with the benefits of distributed ledger technology without them having to move their entire system to blockchain."
Liquidity Protocols and Token Exchange Services
Uniswap is the go-to liquidity protocol of choice within the Ethereum ecosystem, enabling users to swap between any ERC-20 tokens.
The underlying smart contracts serve as automated market makers, meaning users rarely have to worry about low liquidity for any given token.
Bancor
Bancor is Uniswap's nearest interoperable comparator. The project uses its own blockchain and native BNT token as an intermediary for token swaps.
When Bancor completed its ICO in 2017, which was the biggest in history at that time, Emin Gün Sirer of Cornell University wrote a scathing critique of Bancor, positing that the project didn't need its own token. However, Bancor appears to have vindicated that decision when it went live on the EOS blockchain in 2018.
Despite being among the first to introduce interoperability, Bancor has struggled to gain the same traction as Uniswap, which shows around four times the volume. However, if DeFi successfully spreads beyond Ethereum to EOS, this could change, given that Uniswap currently has no interoperability.
Thorchain
Thorchain is currently still in testing on the Binance chain. It currently allows swaps, stakes, and withdrawals. It uses a similar model to Uniswap and Bancor, based on liquidity pools and its own RUNE token as a medium of exchange.
Thorchain has already laid out its roadmap for achieving full interoperability across the Binance, Ethereum, and Bitcoin blockchains, with the latter still in "scoping" mode. If Thorchain can achieve this, it would be the first DEX to enable swaps across three blockchains, including Bitcoin.
The lead researcher from the Thorchain team explained the project's vision in achieving interoperability, particularly with Bitcoin. They told Crypto Briefing:
"The holy grail of cryptocurrency liquidity is the Bitcoin/USD pair. This pair commands a Pareto share of the market and services the plethora of derivatives available for Bitcoin. DeFi liquidity is not just about Ethereum, and it's tokens – the real party will start when fully-collateralized, auditable, non-custodial exchange platforms appear, and they will be servicing the Bitcoin/USD pair first and foremost."
Switcheo
Switcheo is a DEX offering swaps across a different combination of three blockchains including Ethereum, EOS, and NEO. In contrast to the others listed above, Switcheo relies on a more traditional trading apparatus, which Switcheo manages off-chain.
Like many centralized exchanges, it also offers users an exchange token giving access to trading fee discounts and other "membership"-style benefits.
Kyber Network
Kyber Network is familiar to those in the DeFi space as an Ethereum-based liquidity protocol. However, the team at Kyber has also implemented their swap protocol on other blockchains, including EOS and Tomochain.
However, the Kyber Waterloo proposal looks to be the project's most promising foray into true interoperability. Currently, at the proof of concept stage, Kyber Waterloo aims to enable token swaps between the Ethereum and EOS networks.
Tomobridge
Finally, Tomochain also offers some token exchange functionality between Tomochain and Binance via the Tomobridge. It enables users to swap their native TOMO tokens for BEP-2 TOMOB tokens, which are listed on the Binance DEX.
Interoperability Protocols
Loom Network
Loom has been making strides in interoperability. Last September, it announced it was bringing the Dai stablecoin onto other blockchains, starting with Tron.
This feature would enable users to spend Dai on Tron's dApps, potentially opening up the network to more users. Users could already spend tokens from other blockchains, including Ethereum, Binance, and Tron.
Soon afterward, Loom published another blog post outlining its plans to make the Loom Network token a "multi-chain token," meaning it would be fully portable across the other blockchains already operating with the Loom Network.
When the protocol launches, users will be able to spend their Loom tokens across a multitude of platforms.
Cosmos
Cosmos is perhaps the most well-known blockchain interoperability project in the space at the moment. It's made up of three components. First, there's the Tendermint BFT consensus engine powers Cosmos' proof-of-stake co.
There's an SDK providing a modular framework for building interoperable, application-specific blockchains. Finally, there's an inter blockchain communication messaging protocol that enables Cosmos to interact with other blockchains.
Dubbed the "internet of blockchains," Cosmos is a promising project due to its early popularity in the space as well as for its technical specs.
Polkadot Network
Co-founded by Gavin Wood three years ago, Polkadot allows tokens, data, and governance tools to be transferred across various blockchains, oracles, and permissioned networks alike. Already they have integrated Chainlink, the leading decentralized oracle solution in the space.
The primary mechanism for this connection will be through a technology called parachains. These are not dissimilar from the sharding component found in Ethereum. Like mini-blockchains, parachains extend beyond the Polkadot network and execute their state locally. This autonomy allows for faster transaction speeds with a more diverse collection of data sources.
The project has yet to launch its mainnet, but users who participated in their ICO can begin claiming their DOT tokens before the beta launch on Coinbase.
Ethereum and Beyond
Although the majority of DeFi activity is occurring on Ethereum, it would be foolish to assume innovation isn't also happening elsewhere. Interoperability helps solve this by providing common ground on which all blockchains can communicate.
Opening this dialogue would be a bounty not just for crypto users, but also for Ethereum itself.