Maker, Chainlink, EOS REX Led DeFi In 2019
250 DeFi projects are currently active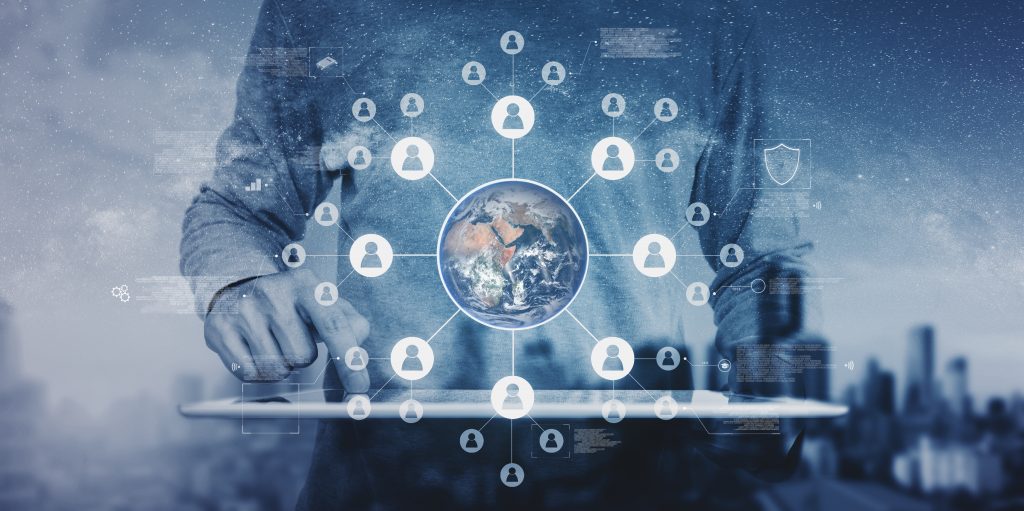 Oracle platform Chainlink, the stablecoin lending platform Maker, and the EOS resource exchange REX led the growth in the DeFi segment of the cryptocurrency markets, according to TokenInsight's latest report.
Blockchain data company TokenInsight has published its annual cryptocurrency report for 2019, with a partial focus on decentralized finance (DeFi) applications.
The report delves into which lending platforms attracted the most locked value or collateral in 2019, as well as which DeFi projects experienced the most growth over the course of the year.
Top Lending Projects
Maker earned its status as Ethereum's most successful DeFi lending platform in 2019, according to TokenInsight. The app accounted for 76% of the total value locked in Defi lending apps, and it accounted for 75% of Ethereum's total DeFi users.
Maker attracted $320 million of locked value in absolute terms: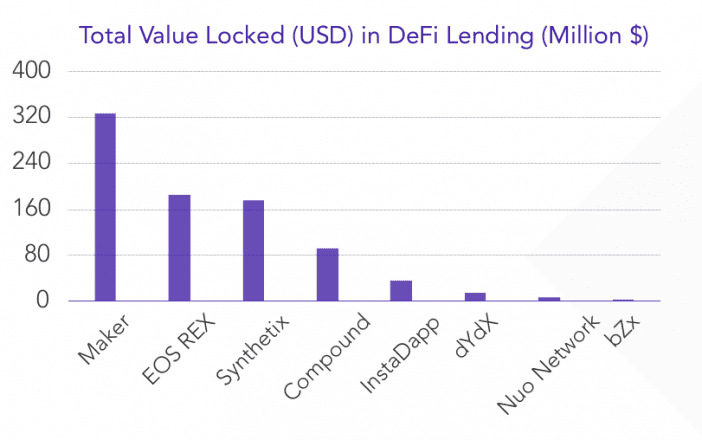 TokenInsight additionally noted that Maker's stablecoin supply reached its peak last year with $100 million of Dai in circulation. In fact, the Dai supply has grown since the report was written: there are currently $112 million of Dai and $23 million single-collateral Dai (Sai) in circulation.
EOS REX, designed to make network throughput affordable to app developers, also attracted significant value. It attracted $160 million in locked value in 2019 and achieved an all-time high of $763 million.
Two other DeFi lending platforms, Synthetix and Compound, accounted for a significant amount of total locked value as well. They attracted $160 million and $80 million respectively.
TokenInsight believes that this category of DeFi will become even more significant this year:
"DeFi lending and stablecoins will continue [their] pace in 2020…We believe the market of decentralized stablecoins will score a substantial increase with its value growing at least 5 times."
Fastest Growing Projects
TokenInsight observed exceptionally fast growth in Synthetix, a platform that lends assets to users who put up crypto as collateral. Last year, Synthetix's total locked value increased 89-times, growing from $2 million to $180 million. Furthermore, users have locked up 84% of the SNX supply.
Chainlink, a leading oracle platform, also experienced significant growth. Its market cap surged by 506% in 2019, rising from $104 million to $630 million, according to the report. However, there is reason to be critical of each project's growth. Both Chainlink and Synthetix went live for the first time in 2019. Their dramatic early growth may not be sustainable.
What To Expect In 2020
Live data from other sources suggests that DeFi is growing rapidly. According to DeFiPulse, DeFi's total locked value is now approaching $1 billion after sitting below $700 million throughout 2019.
Although many DeFi projects are already in use and attracting plenty of value, TokenInsight's report implies that strong foundations are just as important. Infrastructure accounted for 22% of project distribution in 2019, making it the single largest portion of the DeFi ecosystem.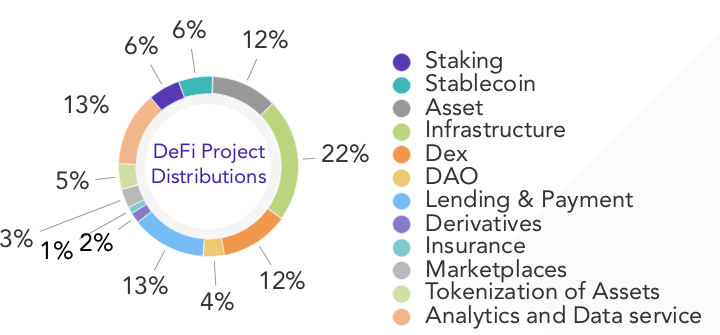 As such, DeFi will need to go beyond the basics this year. "2020 will focus more on the integration of value-added components in the DeFi ecosystem," TokenInsight concluded.