Bank of Mexico Planning to Introduce CBDC by 2024
The Government of Mexico made the announcement through its official Twitter page.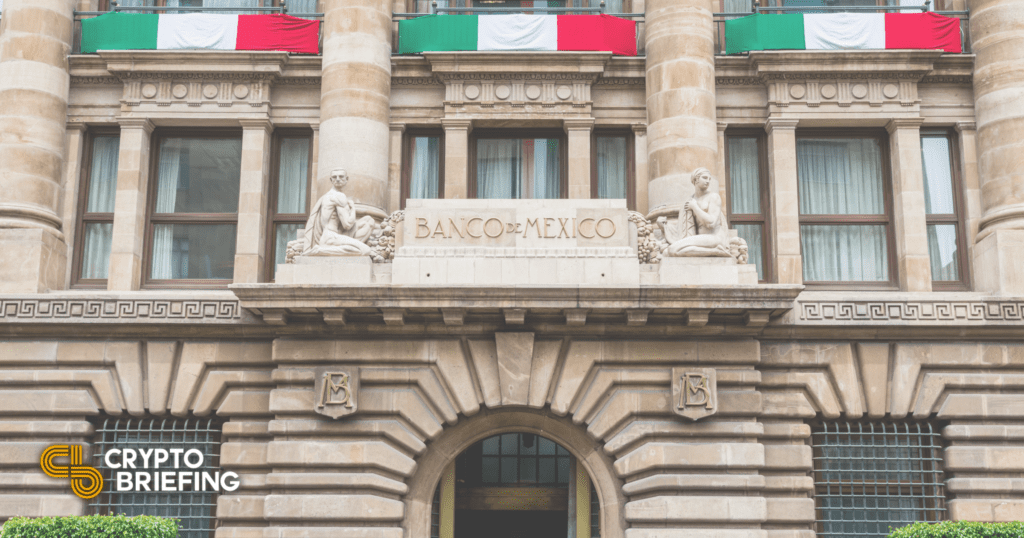 Key Takeaways
The Mexican government and the Bank of Mexico have stated that the country could launch a CBDC by 2024.
This central bank digital currency would presumably be backed by and tied to the value of the Mexican peso.
Mexico is one of several countries with CBDCs underway; others include China, Sweden, and Nigeria.
The Bank of Mexico is planning to introduce a central bank digital currency (CBDC) by 2024, according to government reports.
Government of Mexico Reports CBDC
The Government of Mexico announced via Twitter yesterday the Bank of Mexico would introduce a CBDC by 2024.
The tweet said that "The Banxico [Bank of Mexico] reports that by 2024 it will have its own digital currency in circulation." It said that this decision was made considering that CBDCs and related technology are "extremely important as options of great value to advance financial inclusion in the country."
The Mexican government appears to have based its report on a statement made by Bank of Mexico Deputy Governor Jonathan Heath during a recent video conference.
There, Heath said that the country's central bank has a timeline, and added that "perhaps by the end of 2024 at the latest we should have [the CBDC] operating perfectly well."
Though little has been said about Mexico's CBDC, the asset would presumably be backed by and pegged to the price of the Mexican peso and handled on a digital ledger.
Other Central Banks Developing CBDCs
If the Bank of Mexico successfully introduces a CBDC in the coming years, it will be one of many central banks to do so. Other banks that have either created a CBDC or are in the process of doing so include those in China, Nigeria, and Sweden.
Other countries are investigating CDBCs prospectively. Notably, the Bank of England recently announced that the country could launch its own CBDC by 2030, while India has considered crypto restrictions that could pave the way for a digital currency.
The United States Federal Reserve additionally is in the process of reviewing the potential of central bank digital currencies, though the country is unlikely to create such an asset in the near future.
Global organizations such as the International Money Fund are also involved in researching aspects of CBDCs.
Disclosure: At the time of writing, the author of this piece owned BTC, ETH, and other cryptocurrencies.