Microsoft On-Chain: How The Tech Giant Is Building On Blockchain
Microsoft's blockchain efforts only began recently, but they're rapidly gaining force.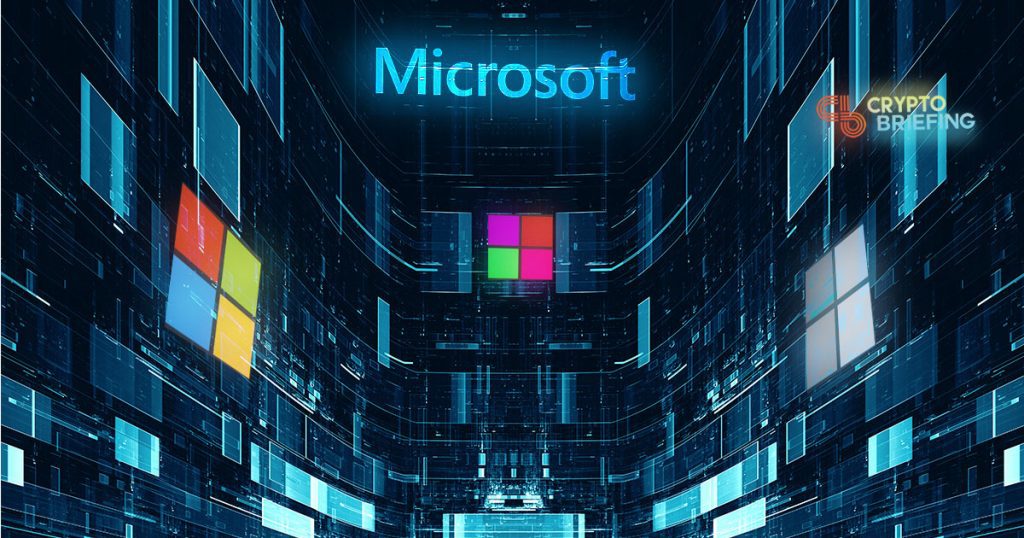 This week, NEO joined Microsoft's .NET Foundation, serving as a major asset to Microsoft's blockchain efforts.
Mainline Blockchain Efforts From Microsoft
Following the integration, NEO will be able to introduce a new set of tools for Microsoft Visual Studio, making it easier for mainstream developers to create NEO dApps. This news comes just months after NEO expressed interest in the .NET stack.
This isn't Microsoft's first time using blockchain. Over the past few years, Microsoft has allowed enterprises to make use of various blockchains through its Azure services. Azure provides access to popular chains like Ethereum, Quorum, and Corda, as well as obscure blockchains like SIMBA Chain, Rootstock, Stratis, and more.
Microsoft's most frequent collaborator, though, is JPMorgan. This year, Microsoft introduced Quorum as Azure's first fully-managed blockchain, offering a more simplified blockchain experience. Microsoft also uses Quorum in-house to manage XBOX royalties. A strategic partnership is ongoing, so there may be more to come.
Microsoft's blockchain efforts don't stop there: the company is also a member of several blockchain groups, such as the Hyperledger Foundation, the Enterprise Ethereum Alliance, and the Token Taxonomy Initiative. Microsoft hasn't produced much in the way of products with these groups; rather, it is contributing to standards.
The company has also developed ION, a Bitcoin-based decentralized identity system, covering the costs of the project through its Identity Division.
Funding, Acceptance, and Other Efforts
Microsoft is also pouring funding into blockchain projects. Notably, it has contributed funds to events like the Ethereal Virtual Hackathon, which took place in April.
Meanwhile, Microsoft Research's blockchain division has contributed to a handful of research papers over the years. Microsoft Research was responsible for Microsoft's first foray into blockchain: in 2012, the group published "On Blockchain and Red Balloons" with Cornell University, describing a Bitcoin information propagation system.
Finally, casual crypto users might be interested to know that Microsoft accepts Bitcoin in its stores. You can deposit Bitcoin into your account and receive credit in return.
Are Microsoft's Blockchain Efforts Overrated?
Blockchain endeavors are sometimes exaggerated in the media, and Microsoft is no exception. In 2017, a Microsoft representative mentioned a partnership with IOTA before both companies denied it. Although Microsoft was indeed participating in IOTA's IoT marketplace, there was no formal partnership.
Likewise, Microsoft may never live down Bill Gates' attacks on Bitcoin: he has called it a "greater fool" investment. Gates is now only minimally involved in Microsoft, and current reps have made more positive comments. Some have even said that blockchain is "at a tipping point."
Despite a few disappointments, Microsoft's blockchain efforts make it one of the most pro-blockchain companies. Ultimately, the company must change with the times: other tech giants like IBM and Amazon have made their own blockchain breakthroughs, while Microsoft is just getting started.