MoneyGram Discloses $11M in Payments from Ripple
Ripple's relationship with MoneyGram is complicated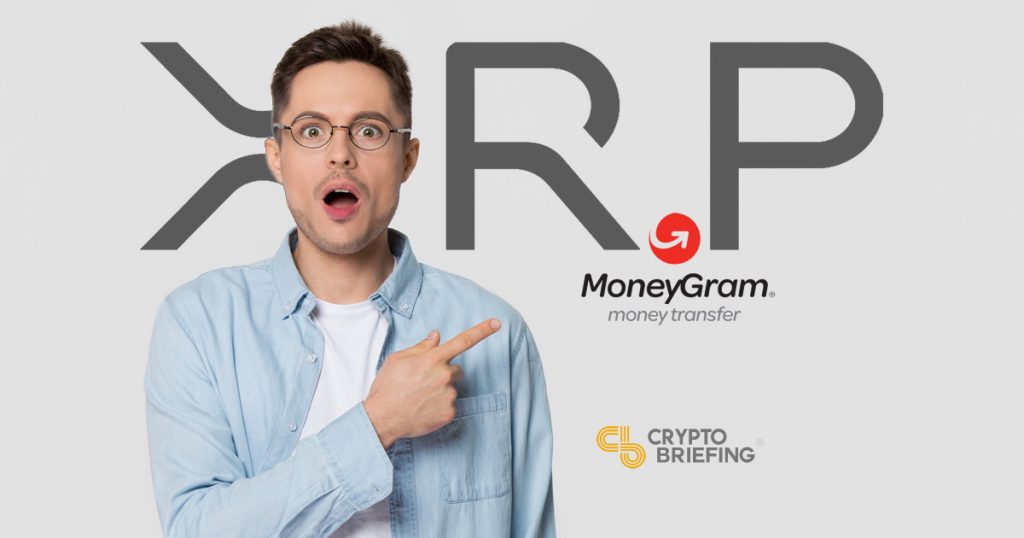 MoneyGram International has published its full-year results, disclosing payments from Ripple totaling $11.3 million over the last two quarters of 2019.
A press release from the company covers how the payments are being treated for taxes, but does not provide any detail about their intended purpose. A Ripple spokesperson later confirmed via Twitter that the payments were made as part of a strategic partnership between the two firms.
Always with the hysteria…first, Ripple and MGI are strategic partners – we are building new infrastructure together. This market development requires a ton of work, effort, and resources. Surprise, that costs money! 1/3 https://t.co/Y3BSdBH6Xx

— Asheesh Birla (@ashgoblue) February 26, 2020
Ripple and MoneyGram have been in partnership since 2018 when the latter agreed to use Ripple's On-Demand Liquidity (ODL, formerly known as xRapid) service for cross-border payments and foreign exchange settlement. The announcement confirming the partnership also stated that MoneyGram would draw up to $50 million from Ripple in exchange for equity.
MoneyGram launched transfers using ODL in August 2019, and the company announced in November that the final installment of Ripple's $50 million investment had been settled with a payment of $20 million. At that time, however, there was no mention of an additional third-quarter amount from Ripple worth $2.4 million.
The full-year results now confirm that payment, along with an additional fourth quarter sum of $8.9 million. The results filing states that after discussion with the SEC, the extra payments will be treated as contra expenses rather than revenue.
Ripple, MoneyGram, Visa, and Paypal
Initial coverage of the MoneyGram results pointed out that there was little clarity regarding the purpose of the additional payments.
In response, Ripple's SVP of Product and Corporate Development, Asheesh Birla, tweeted that the two firms were "building new infrastructure together" and that the payments were being used to fund the "work, effort, and resources" of this market development.
He also correctly pointed out that Visa and PayPal also use incentives to increase adoption. There are differences between these two scenarios, though.
Firstly, Visa and PayPal, as publicly listed companies, disclosed those incentives to their shareholders as part of their own quarterly results. In this case, it was MoneyGram as the recipient that made the disclosure and not Ripple. As a privately-owned company, Ripple doesn't have shareholders in the same sense as Visa and PayPal.
As Brad Garlinghouse, CEO of Ripple, has repeatedly stated, ownership of XRP doesn't convey any rights to equity in the company.
This comes back to the heart of the ongoing dispute between Ripple and plaintiffs in a class-action suit which alleges that XRP is a security.
If XRP HODLers were shareholders in the traditional sense, Ripple would have been compelled to disclose these incentives to their supporters, rather than them finding out from the recipients like MoneyGram.
Ripple is far from the only company in the crypto space that has made little effort to explain to token holders how their investments are spent. Tether has also proven to be somewhat opaque in how it manages its reserves, facing a class-action lawsuit for having loaned funds to sibling company Bitfinex.
Ironically, doing so would give further credence to the argument that project tokens are equity and should be treated as securities.
The case against Ripple continues to play out in court.