New York Times Report Alleges Coinbase of Racial Discrimination 
A New York Times journalist is at crossheads with the most popular crypto exchange in the U.S.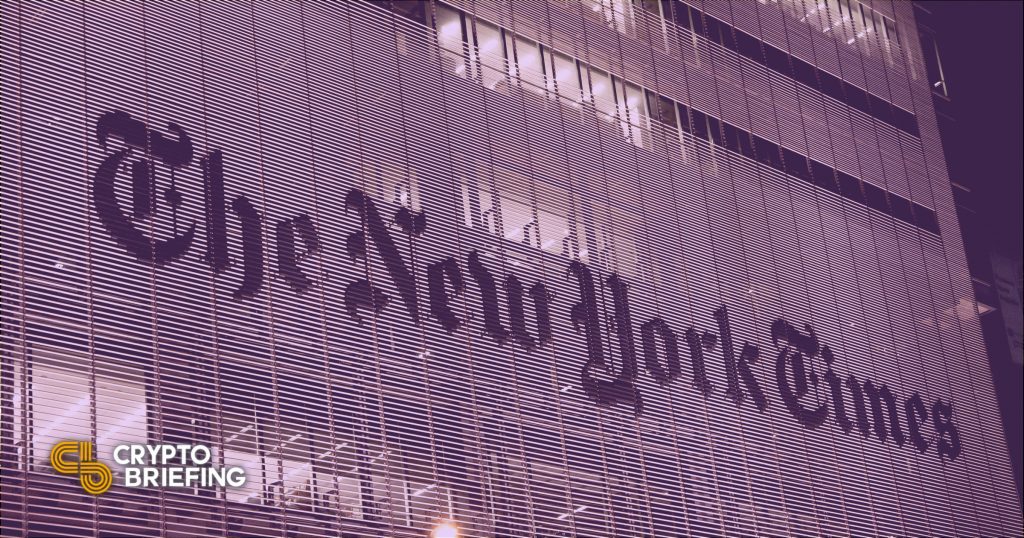 Key Takeaways
NYT journalist Nathaniel Popper has pursued discrimination practices at Coinbase in two breaking articles.
The recent report highlighted statistics on Coinbase underpaying women and people of color.
Former Coinbase CTO Balaji Srinivasan has retaliated, going on the offensive against practices in tech journalism.
Coinbase is close to launching its Initial Public Offering (IPO) on the stock market, and just as dramatically, a journalist has been accusing the crypto exchange of racial bias.
New York Times vs. Coinbase, Round 2
The fight between tech journalists and start-ups rages on.
Silicon Valley may have brought hoodies into the conference rooms, but there are still certain boundaries that managers mustn't cross—racism ranks top among them.
Thus, journalists play a critical role in highlighting unfair practices.
A second New York Times article continues allegations that Coinbase has been underpaying people of color and women. The article revealed that female and black employees were paid 8% and 7% less than their white counterparts.
Popper has been reporting discriminatory practices at the company since last month, pointing out that it is more pronounced than the rest of the tech industry. He wrote in his latest article:
"The pay disparities at Coinbase appear to be much larger than those in the tech industry as a whole, and at the few other tech companies that have had to release data."
Balaji Srinivasan, the former CTO of Coinbase and venture capitalist who does not shy away from picking a bone with journalists, came forward in Coinbase's defense. He tweeted that, "most of the executives at Coinbase are women and people of color!"
Further, Srinivasan presented statistics from the field of tech journalism. He concluded that the tech side is far more inclusive than the reporting world.
Take the NYT crypto beat as an example. Woke whites who can't code — like Popper — writing about how #Bitcoin is Evil since 2013. There are literally millions of people worldwide who are poorer, darker, and smarter on crypto.

Why not give some diverse influencers a chance?

— Balaji Srinivasan (@balajis) December 30, 2020
Citing the example of NYT's crypto team, Srinivasan alleged the publication of racial bias, even attacking Poppers' competency as a crypto reporter.
A political attack during the heat of the Black Lives Matter movement in the U.S. could greatly tarnish the company's image ahead of its IPO launch.
Coinbase hasn't responded to the article yet. Its CEO Brian Armstrong, who defended his company the previous two occasions, has also refrained from making public comments.