Opera Enables Unstoppable Domains, Becomes Latest Web 3.0 Browser
By enabling Unstoppable Domains, Opera becomes the latest web 3.0 browser to help users make the switch from a centralized internet experience to a decentralized one.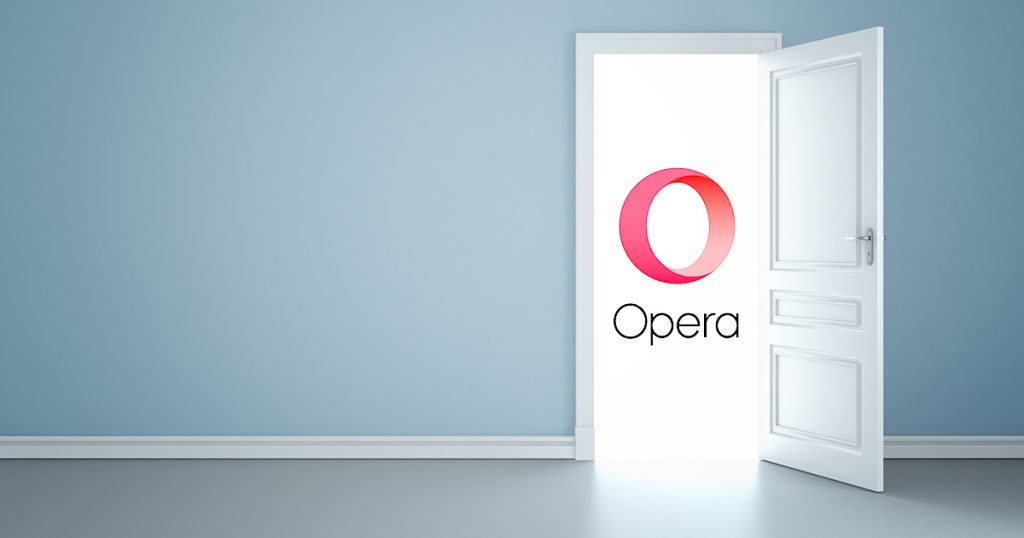 Key Takeaways
Unstoppable Domains and top-five browser Opera announce partnership.
Users will be able to access blockchain-based websites directly through Opera.
The integration means over 80 million users will be exposed to the decentralized internet, otherwise known as Web 3.0.
Top five browser, Opera, has today announced a partnership with Unstoppable Domains, a blockchain-based domain startup. The integration will offer 80 million users access to the decentralized internet via the latest web 3.0 browser.
Opera Becomes the Latest Web 3.0 Browser
The latest integration with the Opera browser will allow users to access blockchain-based domains. By typing ".crypto" as one would type ".com," Opera users will now be able to access decentralized websites.
Decentralized websites are those not hosted on centralized servers like Amazon Web Services. Using services like Amazon's, news outlets, and businesses hand off control to a third-party. The third-party then has the power to cut off access and effectively end a website.
Unstoppable Domains are, instead, supported by decentralized tools like blockchain technologies. Brad Kam, a co-founder of Unstoppable Domains, said,
"We believe that tools like Ethereum and IPFS will create a better internet than what exists with DNS and ICANN. It's just beginning, but this system could replace the old internet entirely."
The latest partnership with the Opera browser may help accelerate the company's ambitions. In integrating Unstoppable Domains with a top-five browser, over 80 million users will be exposed to decentralized websites. Kam said, "Our partnership with Opera means that users can now view a .crypto website just as easily as a .com website."
These websites also behave as cryptocurrency wallets and allow users to make crypto payments.
As a web 3.0 browser, users can now use Opera to connect with MyEtherWallet, Coinomi, Kyber's Dex, and even Anthony "Pomp" Pompliano's podcast by adding a ".crypto" in place of a ".com."
🆕️Thanks to @unstoppableweb , the KyberWidget is now hosted on IPFS, meaning it can be used by anyone, anywhere in the world! Surf the decentralized web by installing the chrome extension https://t.co/Y7PilmeEKS and easily swap between 70+ ERC20 tokens 🔄 at kyber.crypto! #DeFi https://t.co/7lT8yDtpaf

— Kyber Network (@KyberNetwork) March 26, 2020
Unstoppable Domains has been lining up various other partnerships in 2020.
On Mar. 4, the company released a Google Chrome extension to bridge users to Web 3.0. The Tim Draper-backed startup has also made it easier for users to build and host a web domain on either the Ethereum or Zillqa blockchains.
For its part, Opera has long been a crypto proponent. The browser announced an Apple Pay integration earlier this month that lets users buy cryptocurrencies like Bitcoin and Ether directly through the browser.