Popularity of Brave's Crypto-Enabled Browser Doubles, 15 Million Active Users
Brave browser popularity is up 125% since last year. Moreover, its ad programs are thriving. With sustained growth, Brave could replace Chrome as the web's most popular browser.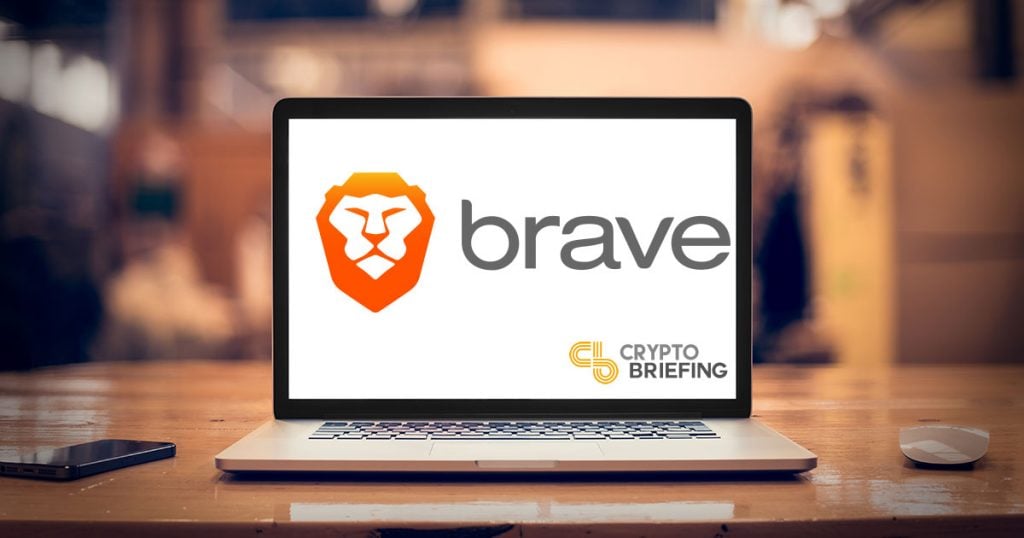 Key Takeaways
Now, over 15 million people used Brave's crypto-powered web browser.
More than 1,500 ad campaigns have been run through the browser.
Brave also continues to innovate, with plans to roll out many other new features.
Brave reports that the popularity of its privacy-focused browser has more than doubled since last year. Now, more than 15 million people actively use the crypto-enabled browser. Beyond usage, the browser is seeing strong growth in other areas.
Brave Popularity on the Rise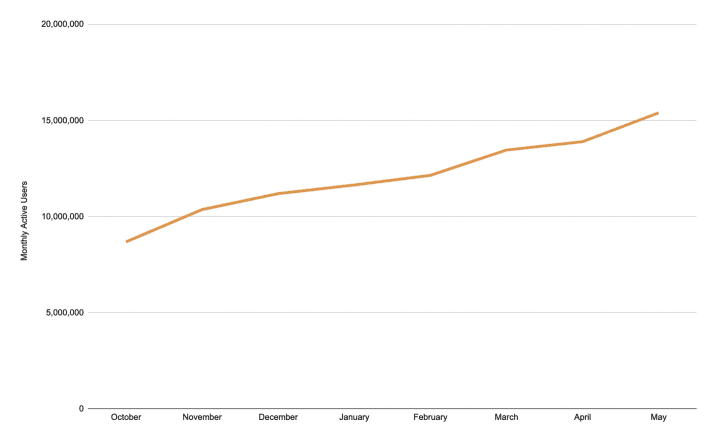 Brave's 15.4 million users represent 50% growth since November 2019, when version 1.0 went live with 8 million monthly active users. It also represents 150% growth over the past year, when pre-1.0 versions of the browser were available. Daily users are also on the rise. More than 5 million people use Brave daily, up from 2 million a year ago.
Roughly 700,000 users are engaged in the company's Verified Content Creator program. These users are earning BAT tokens as revenue on YouTube, Twitter, Twitch, Vimeo, Github, and independent websites. Furthermore, according to Brave CEO Brendan Eich, about 12% of these users make use of the browser's crypto features, accelerating Bitcoin and crypto adoption on the web.
Brave Advertising Thrives
Brave Ads, the company's privacy-focused in-browser advertising system, is also experiencing greater engagement. Since the launch of Brave Ads in April 2019, there have been 1,530 different ad campaigns run on the platform. Additionally, 25 campaigns have been run through its sponsored images program.
Several high-profile brands have used Brave Ads, including Verizon, Newegg, Chipotle, PayPal, Logitech, Lenovo, CBS, Intel, and Evernote. The program boasted a click-through rate of 9% (compared to an industry average of 2%) and had over 1 billion ad clicks to date.
Latest Features
Brave has added many features to its browser since launch. It offers several ways to cash out BAT tokens; users who earn BAT by watching ads can withdraw their rewards through Uphold or the TAP Network, or donate their BAT to content creators.
This year, the company has additionally introduced a Zoom-like videoconferencing tool, a Binance trading widget, and a way to quickly access offline websites through the Wayback Machine. The company is also working on its VPN called VPN⁰, though this is not yet a confirmed browser feature.
Consistent development, exceptional community engagement, and a strong mission have allowed the browser to thrive. In the stagnant browser industry, if Brave continues innovating and sustains this level of growth, then it's possible that it could overtake Chrome as the web's leading browser.