Rare Homer Simpson Pepe NFT Sells for $320,000
An investor has netted over $280,000 profit from selling from a "Homer Pepe" digital collectible.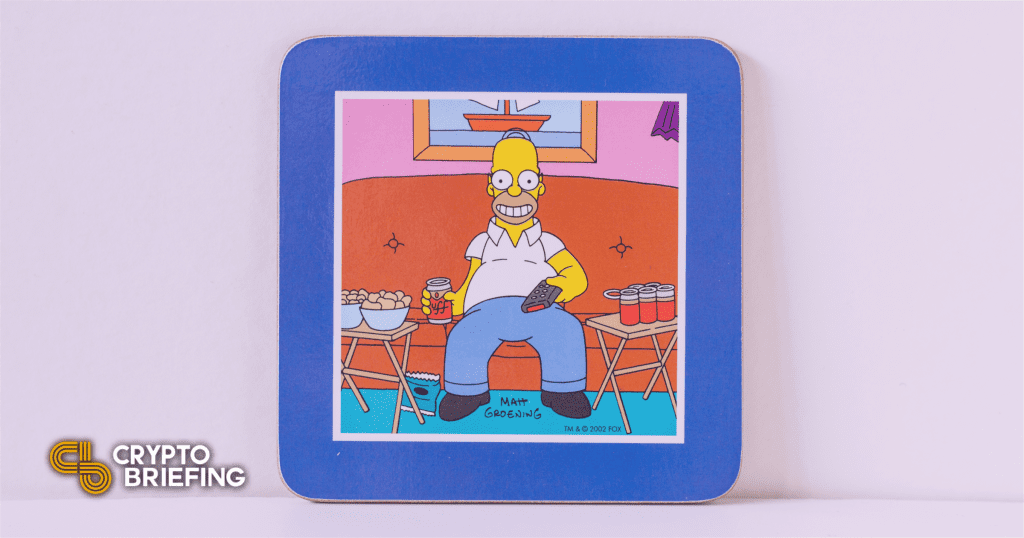 Key Takeaways
A "Homer Pepe" NFT has sold for over $320,000.
The original owner of the digital collectible bought the piece in an auction for $38,500 in 2018.
As the NFT space draws more attention, price valuations for some pieces have skyrocketed.
The NFT hype continues, and with it comes a wave of wild price valuations.
Homer Pepe Sells for 205 ETH
Another rare NFT has fetched a six-figure price tag.
This time, it wasn't a celebrity's digital collectible or a musician's exclusive audio-visual release.
"Homer Pepe," a digital card that merges The Simpsons icon Homer Simpson with meme sensation Pepe The Frog, sold for 205 ETH, worth around $321,440 at today's prices. The digital collectible was a one-of-a-kind edition, which partly explains its perceived value.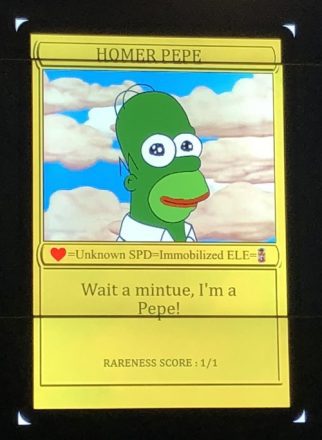 The card's seller was Peter Kell, who took to Instagram yesterday to celebrate his newfound fortune. He said:
"This is an absolutely insane event in the NFT world. I've definitely learned the value of Digital Art. More proof that NFTs are the real deal and will be a big part of how art is sold in the future."
Kell originally acquired Homer Pepe at Rare Art Labs Digital Art Festival in 2018. During an auction for various other rare Pepe The Frog collectibles, Kell bought the collectible for $38,500. The hefty price tag made it the most valuable piece in the collection.
Thanks to Kell's sale, Homer Pepe's price has increased by over 700% in under three years.
The NFT Boom
It's another eye-watering NFT trade that will doubtless attract some skepticism. The technology, which provides provable scarcity and ownership over digital assets, has hit the mainstream this year, helping to shine a light on Ethereum's potential.
Beeple, one of the NFT movement's best-known artists, is currently selling a piece called "Everydays: The First 5000 Days" at Christie's, in what has been referred to as a watershed moment for the NFT space. Bidding is at $3 million with nine days remaining.
Beeple's "CROSSROADS" piece also sold for $6.6 million last week, making it the most expensive piece in NFT history.
Last night, a rare punk in the CryptoPunks canon sold for 750 ETH, around $1.18 million.
Punk 2140 bought for 750 ETH ($1,184,280.03 USD) by 0x497059 from 0xd387a6. https://t.co/Jx6k65riVf #cryptopunks #ethereum pic.twitter.com/QQgOxyw0de

— CryptoPunks Bot (@cryptopunksbot) March 2, 2021
The high prices some NFTs sell for have helped draw attention to the space, though digital art remains a fairly divisive subject.
Still, with so many new entrants looking to jump on the bandwagon, there's a good chance that NFTs could be here to stay.
Disclosure: At the time of writing, the author of this feature owned ETH, and a number of other cryptocurrencies.