The Rise of Binance's Changpeng Zhao: Technologist to Crypto Tycoon
Changpeng Zhao, affectionately known as CZ, became enormously powerful in a few short years due to the astonishing success of Binance.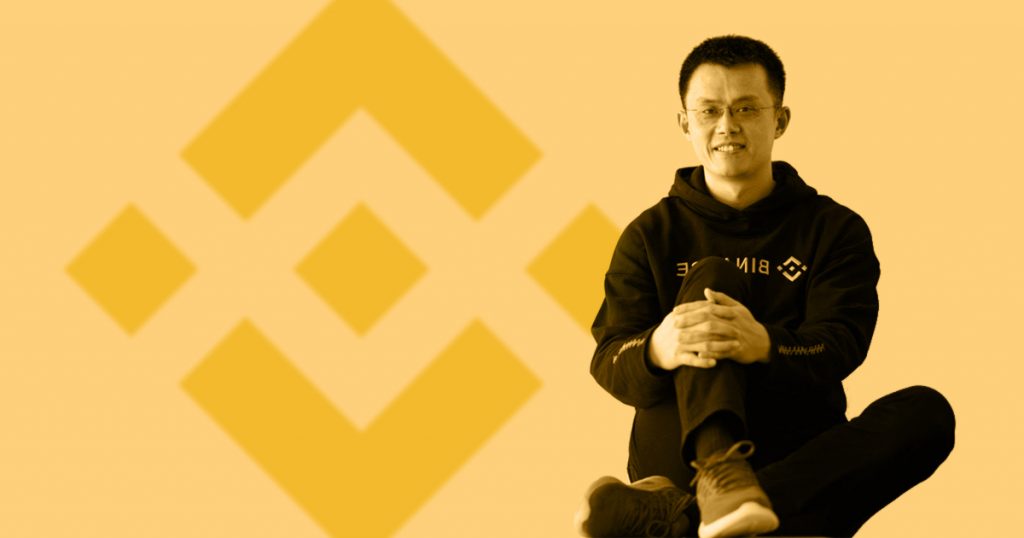 Key Takeaways
Changpeng Zhao's net worth is around $2.6 billion, double that of a year ago.
The exchange he founded, Binance, became the largest on the planet in less than half a year.
CZ now uses a considerable part of his fortune for philanthropy through the Binance Charitable Foundation.
Zhao likely reinvests a significant portion of his wealth back into expanding the Binance empire.
Changpeng Zhao, or CZ, has become one of the most influential people in crypto. He's also one of the industry's most powerful as a result of the incredible success of his exchange, Binance. Here's how he ascended to power.
Technologist to Cryptocurrency Tycoon
CZ was born in China and raised in Vancouver, Canada. Zhao later worked in New York and Tokyo building trading software after graduating from McGill University in Montreal.
Zhao has a long history of building infrastructure and systems for exchanges. In 2005, he moved to Shanghai to establish Fusion Systems, which built high-frequency trading systems for stock brokers.
After becoming interested in cryptocurrency, CZ got involved in a number of crypto projects. He joined Blockchain.com in 2013 as the third member of its team. In 2014, he served as the CTO of another popular crypto exchange, OKCoin. He left the role a year later citing a "difference of direction," and went on to launch a startup that provided cloud-based services to exchange operators in its place
Finally, in 2017, he decided to found his own exchange—Binance. The exchange was launched after a $15 million raise during the Binance Coin, or BNB, token offering.
By early 2018, Binance was the largest cryptocurrency exchange in the world, and it has already expanded its operations to the United States, Singapore, Uganda, and Jersey.
Binance's Rise to the Top
Low fees, shrewd marketing, and a huge number of available cryptocurrencies allowed Binance to grow from a fledgling startup in 2017 to the most popular crypto exchange in the world in a mere 180 days. Sustained innovation and operational skill have allowed Binance to maintain this dominance.
Binance's rapid rise was fueled by low trading fees and competitive features. Those that chose to pay in Binance's native token, Binance Coin, traded with even lower fees. Even the most expensive fee tier for Binance is only 0.1%. These fees get even lower as a trader becomes more active.
Coinbase, for reference, includes a flat charge that can represent trading fees of more than 10% for small transactions. Meanwhile, Coinbase Pro charges fees as high as 0.5%, five times that of Binance's most expensive tier.
The breadth of Binance's coin offering also allows it to compete with other more conservative crypto exchanges. Coinbase Pro, for example, currently offers fewer than 60 trading pairs. Binance, meanwhile, offers over 600 trading pairs and supports three times as many digital assets.
Minimal fees and an expansive list of tradeable assets helped propel Binance to the top. When the crypto market began to heat up in 2017 Binance was well positioned to serve the influx of new traders.
How Profitable is Binance?
As a privately held company, Binance is under no obligation to reveal its revenues or profits. However, the exchange has long held a policy of burning an estimated 20% of its quarterly profits in BNB.
Working backwards, it's possible to estimate Binance's profitability. Its tenth burn in Q4 2019, for example, took 2.2 million BNB tokens out of circulation, worth around $40 million at the time.
However, the exchange had previously changed its burn policy, which now represents "activity" on the exchange's various trading solutions, rather than profits. That may make BNB burn events less indicative of Binance's profitability.
The exchange's 11th quarterly burn in April this year saw almost 3.5 million BNB tokens destroyed. That was the equivalent of over $50 million.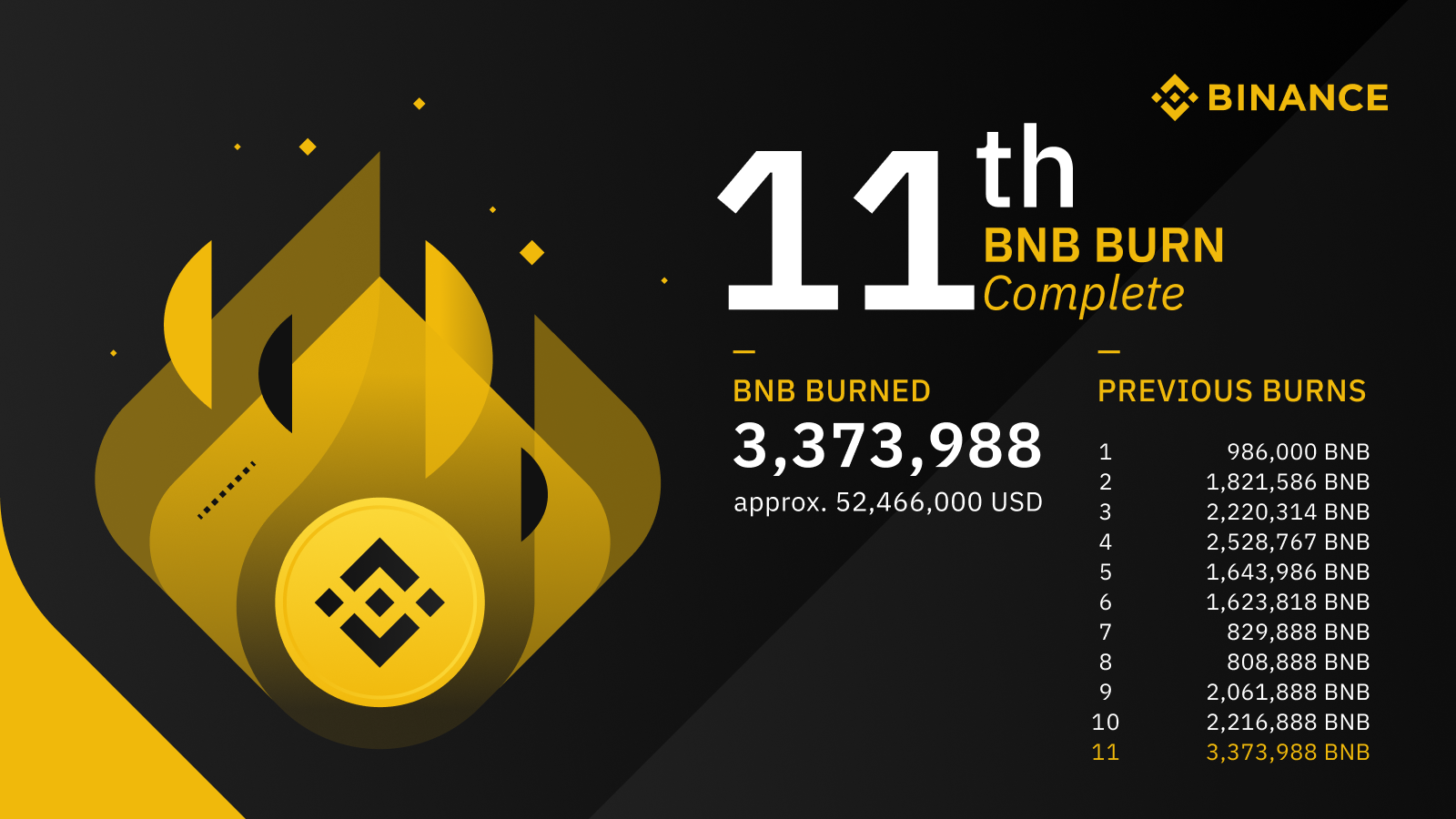 Excluding the last two burns, it is possible to calculate Binance's profits from the third quarter of 2017 to the third quarter of 2019. During that time, the exchange burned $170 million worth of BNB tokens, representing an estimated 20% of its profits.
Using this logic, that means Binance earned an estimated $850 million in profits from July 2017 to October 2019. It is thought to have crossed the $1 billion cumulative profit mark soon after, based on media reports. This number will only grow as the cryptocurrency enters the mainstream.
200 million BNB tokens were originally issued according to the Binance whitepaper. 50% of these tokens were allocated to ICO investors, 40% went to the founding team, and angel investors took the remaining 10%.
That means the founding team held, upon launch, 80 million BNB. There were six members of the founding team. However, in mid-2019 they decided to give up the team's initial allocation. That said, the exchange is burning these tokens gradually, so its impact on supply may takes years to fully materialize.
However, with Binance earning trading revenues in BNB, the exchange continues to accumulate these tokens.
Prices for BNB have risen significantly as a result of this decreasing supply along with the coin's rising utility. From its initial offering price of 10 cents, BNB currently trades for around $15, with its all-time high at almost $40 in June 2019.
What is Changpeng Zhao's Net Worth?
CZ holds most of his fortune in crypto and claims to have very little in the way of fiat money. In mid-2018 he revealed that he had a personal fortune of over $2 billion.
In February 2018, CZ was third on the Forbes "Prophets Of Boom" list of crypto billionaires, behind Ripple's Chris Larsen and Joseph Lubin of Ethereum and ConsenSys. They estimated his net worth between $1.2 and $2 billion.
Changpeng Zhao fell off the Forbes Rich List in 2020, with an estimated net worth of $1.2 billion. He came in at 1,818 in 2019, and number 216 on China's Rich List in 2018. His fall away from the list could have resulted from the dramatic drop in cryptocurrency prices that year.
A recent Hurun Global Rich List placed Changpeng Zhao as the richest billionaire in crypto, an industry that has created six billionaires so far. They named CZ at 1,097th place on their global rich list.
Based on figures from Binance's estimated revenues, we estimate Zhao's personal fortune at double what it was in Forbes' 2018 calculation. Today, Changpeng Zhao's net worth is around $2.6 billion.
How Is CZ Using His Fortune?
Like many billionaires, CZ is also an active philanthropist. He is a board member of the Binance Charity Foundation, which supports a wide range of charitable initiatives.
Binance changed its listing fee policy at the end of 2018, asking teams who wanted to list on the exchange to instead make a donation to one of their charities. The exchange also recently launched a $5 million coronavirus relief campaign with donation matching.
But, like many entrepreneurs, most of Zhao's fortune is likely getting reinvested in his exchange. This could help explain the impressive pace at which Binance is innovating.
Binance regularly adds new financial instruments. In 2019, the exchange rolled out futures, margin trading, lending, staking, and even its own stablecoin (BUSD). These bold additions allow the exchange to compete directly with more specialized competitors, like derivatives exchange BitMEX or lending platform BlockFi.
The exchange is also building out key infrastructure through Binance-branded fiat-to-crypto exchanges, including Binance.US and four other branded exchanges.
The exchange is innovating in terms of technology as well. It began offering a decentralized exchange through Binance DEX, the first major exchange to do so. It was also one of the first exchanges to pioneer the initial exchange offering, or IEO, through Binance Launchpad. The exchange even developed its own blockchain to compete with the likes of Ethereum, Binance Chain.
Binance isn't afraid to make strategic investments, either. High-profile acquisitions like CoinMarketCap, Mars Finance, TravelbyBit, and Trust Wallet have expanded Binance's sphere of influence far beyond that of just a cryptocurrency exchange.
Given these bold moves, Changpeng Zhao is expected to maintain his position as one of the wealthiest and most influential people in cryptocurrency.