SharesPost Launches ERC-20 Token Index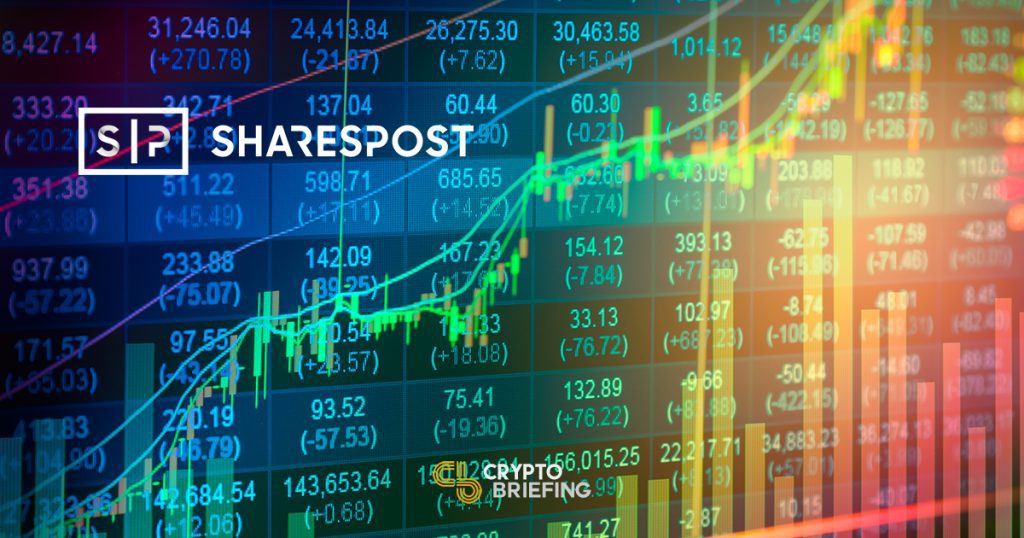 You've heard of the Dow Jones Industrial Average, the NASDAQ Composite and the S&P 500. There are also crypto indices, like those by Coinbase and Galaxy Digital. And now there's one more.
On Thursday, SharesPost launched the SharesPost Token Index to track the growth and maturity of the ERC-20 token market. According to the San Francisco-based financial services company, the index is representative of the broad blockchain sector and includes credible projects whose digital tokens have defined utility.
Among the cryptos included are Binance (BNB), OmiseGO (OMG), Ox (ZRX), Zilliqa (ZIL), Aeternity (AE), Basic Attention Token (BAT), Pundi X (NPXS), Holo (HOT), Augur (REP), Populous (PPT), WaltonChain (WTC), IOST (IOST), aelf (ELF), Bancor (BNT) and Loopring (LRC).
These blockchain projects are ranked at least No. 89 (Bancor) on CoinMarketCap, while Binance Coin is the highest-ranked token at No. 14 with $1.26 billion in market capitalization.
The firm's Token Index gives long-term investors the ability to view in real-time and on a daily basis at how a composite of credible blockchain projects are performing against Bitcoin (BTC) and Ethereum (ETH). Its purpose is to inform investor decisions.
Since July the index has outperformed Ethereum and underperformed Bitcoin. And over the past 12 months (since October 2017), the index of ERC-20 tokens has grown 17 percent. During the same period, Ethereum has dropped 17 percent while Bitcoin has increased by 59 percent.
"We saw a need to provide a meaningful measure of token performance to help inform investor decisions and make the market more comprehensible for everyday people," said CEO Gregory Brogger in a statement.
Not all tokens are treated equally.
The index is calculated using a market cap-weighted methodology that uses factors such as circulating supply, market cap, trading volume, trading history and token price to reflect the maturity of the market. The current weighting consists of 31.93% Binance Coin, 12.55% OmiseGO, 10.24% Ox, and 7.33% Zilliqa as four largest ERC-20 tokens that constitute the SharesPost Token Index.
Binance Coin (BNB) is the digital coin of the world's largest cryptocurrency exchange, Binance, in terms of trading volume. At $9.80 it's down 60% from its all-time high of $24.50 in January. The second-largest project by market cap, OmiseGO, provides decentralized financial solutions across borders.
Observers say that blockchain tech is unlocking the potential of the financial sector.
"Blockchain technology has completely redefined the idea of a traditional transaction," Marshall Hayner, CEO of Metal, told Crypto Briefing. "Financial banking, credit card systems, and investment portfolios are all so integral to our society, but completely intimidating to the average consumer …. Blockchain as a framework, which does not warrant a third-party, has unlocked potential for an entirely new type of banking, and in turn, has the ability to strengthen us as a society."
At $6,480 Bitcoin is down 68% this year from its all-time high of nearly $20,000 in January. At $204 Ethereum is down 85% from its all-time high of nearly $1,400 in January. The $209 billion cryptocurrency market is down 75% from its all-time high of nearly $830 billion in market capitalization.
The author holds Bitcoin which is mentioned in this article.