Stablecoins Empower the U.S. Dollar, CEOs Tell Congress
Leading crypto executives discussed stablecoins in front of U.S. Congress today.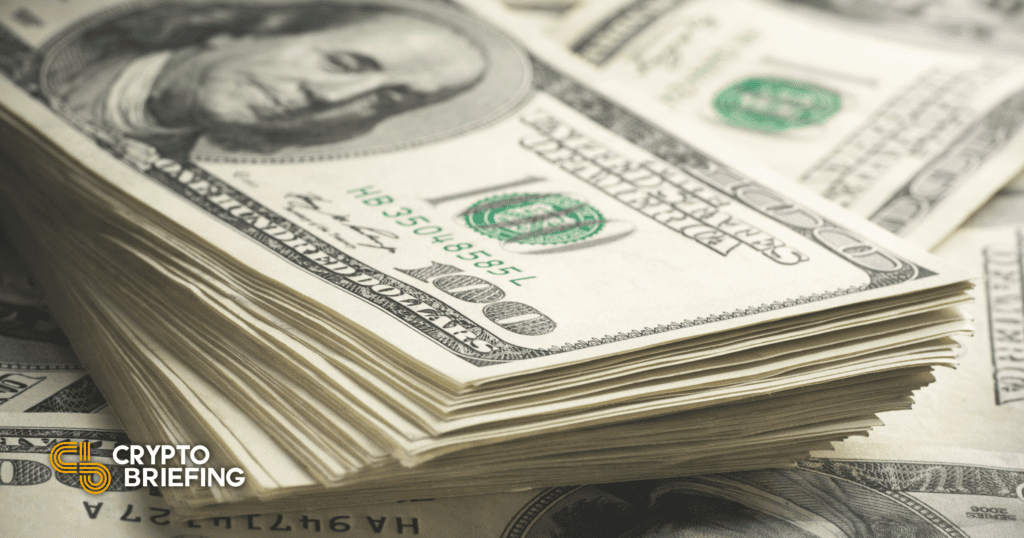 Key Takeaways
CEOs and executives from several leading crypto firms testified in front of U.S. Congress today.
Those executives told the House Committee on Financial Services that stablecoins will strengthen the U.S. dollar.
Representatives from Coinbase, FTX, Circle, Stellar and other companies appeared during the hearing.
U.S. Congress conducted a hearing on crypto assets today, hearing testimonies from the industry's most notable executives.

Crypto Executives Defend Stablecoins
The hearing was held by the House Committee on Financial Services in the U.S. Congress. Chairwoman Maxine Waters hosted a hearing on the topic of "Digital Assets and the Future of Finance."
During the congressional hearing live-streamed on YouTube, executives from leading crypto firms gave their testimonies. Witnesses included Circle CEO Jeremy Allaire, Bitfury CEO Brian Brooks, Paxos CEO Charles Cascarilla, Coinbase CFO Alesia Haas, FTX CEO Sam Bankman-Fried, and Stellar CEO Denelle Dixon.
One topic extensively discussed was stablecoins, or tokens are that are price pegged to traditional currencies such as the U.S. dollar.
The topic is relevant to several of the executives: Circle and Coinbase are responsible for the USD Coin stablecoin (USDC), while Paxos is responsible for its own Paxos dollar (USDP).
Allaire and Brooks Emphasize Competition
Circle CEO Jeremy Allaire argued that rather than causing harm, stablecoins may help the global dominance of the U.S. dollar.
Allaire argued independent U.S. stablecoins will continue to dominate the crypto market even as competing alternatives such as China's digital yuan, issued by its central bank, emerge on the market.
Whereas dollar stablecoins have carried out "trillions of dollars of transactions," China's digital yuan has done "only $10 billion worth of transactions so far," Allaire observed.

He explained that the U.S. crypto industry wants the dollar to play a critical and strategic role, and as such, supporting U.S. stablecoins should be a "national security priority" for regulators.
Bitfury CEO and ex-OCC chair Brian Brooks agreed with Allaire in his testimony. Brooks said that at a time when inflation is rising, stablecoins can help the U.S. dollar become utility-driven and "not just a monetary system created after World War II."

Brooks endorsed U.S. stablecoins, arguing that their online nature will allow the dollar to "compete on features, not only on history."
Others Discuss Stablecoin Security
Allaire went on to argue that stablecoins provide security. He noted that the assets backing stablecoins "are safer than dollars in bank accounts because [the latter] are fractionally reserved and lent out." This, he said, poses more risk to the U.S. economy than stablecoins.
Paxos CEO Charles Cascarilla also testified to the security of stablecoins. Addressing concerns of a bank run caused by stablecoins, Cascarilla affirmed that stablecoins are "backed by money sitting in FDIC-insured bank accounts or money sitting in Treasury bills."
This, he said, means there is "no risk of a run." Cascarilla explained further: "It's liquid cash, and you have tokenized a dollar. There is very good utility for such assets."
Responding to criticism that stablecoins could be ripe for illicit activities, FTX CEO Sam Bankman-Fried said that "advanced policies are already in place" and that the "digital asset industry has a pretty strong standard" for KYC/AML procedures.
The other witnesses, Coinbase CFO Alesia Haas and Stellar CEO Denelle Dixon, discussed how stablecoins can help the unbanked.
They also suggested that greater clarity is needed from regulators, a point that is in line with Coinbase's recent policy proposal, which suggests that a new regulatory framework should be created.
Reception to Hearing Was Positive
The majority of the committee members who spoke during the hearing supported the idea of not stifling innovation in the crypto sector. While several questions were posed as to how regulators can ensure investor protections, the general outcome of the discussion was positive and encouraging for the cryptocurrency space.
Jake Chervinsky, a notable crypto lawyer and the head of the Blockchain Association, commented on the hearing by calling it "the most positive, constructive, and bipartisan public event on crypto."

Committee ranking member Patrick McHenry has called the cryptocurrency sector the "next generation of the internet." He added that U.S. Congress must collaborate in a non-partisan way to regulate the burgeoning sector.