Stellar Predictions: Experts Say XLM Price Will 4x This Year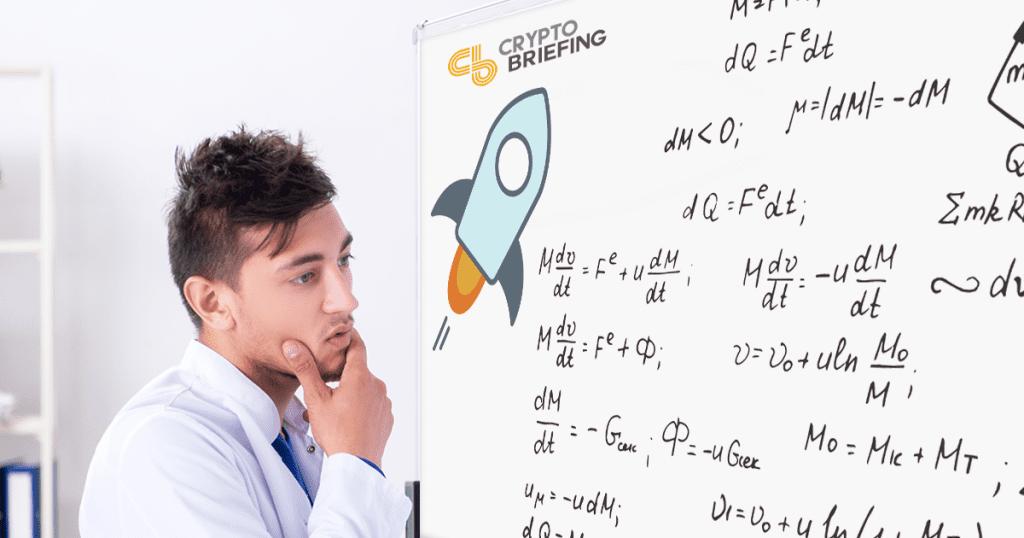 There's good news for Jed McCaleb and any XLM holders. Experts predict Stellar Lumens may nearly double in value this month and possibly even quadruple by the end of 2019. Considering the crypto wipeout on Thursday, we're not so certain.
Predictions by a panel of crypto professionals predicted Stellar Lumens could rise by as much as 84% by the end of January; taking the individual token price up to $0.21. They even said that this might rise still further to $0.41 – 260% – by the end of the year. They also suggested platform token Cardano may also experience a 43% increase by the beginning of February.
The panel, made up of six professionals from the sector, included four CEOs as well as the famous Bitcoin (BTC) developer, Jimmy Song. Organized by comparison website, Finder, outlooks for other leading cryptocurrencies were not as bullish. Based on an average of expectations, TRON (TRX) was expected to lose the most in value, down by 52%. Litecoin (LTC) and Dogecoin (DOGE) were also expected to see a drop in prices by the end of January; 35% and 47%, respectively.
The predictions – published before Thursday's wipeout – saw Bitcoin continue to drop in value; this time by around 7% to roughly $3,500. That's slightly lower than where the coin is currently trading, at around the $3,700 mark. But over the course of the year, BTC is expected to recoup almost all of the losses it incurred in the past few months, finishing 2019 at just below $7,000.
Meanwhile, platform tokens Ether (ETH) and EOS are expected to continue falling this month, but make solid unspectacular recoveries as the year wears on: up by 55% and 77%, respectively. Privacy coin Monero (XMR) will also see a muted rise, this time up by 31%. The panel continued to feel bearish on NEO – the 'Chinese Ethereum' – it was one of the biggest losers and will continue falling down, finishing the year at $5.60.
XRP, which, like Stellar, is a remittance and settlement token, was also expected to rise, but by 44% this time. Like most other coins, it will also fall by around 10% this month.
---
Dissent within the ranks
The group was not unanimous in its predictions: extreme bears mingled with extreme bulls. Among the least optimistic was Jimmy Song, who predicted bitcoin could fall as low as $2,103 by the beginning of February. But traders and fund managers were more optimistic. Ben Ritchie, COO of digital capital management, expressed high hopes for the coming year:
Two things to look out for in 2019 will be whether we will see decoupling of the cryptocurrencies, as to date they have trended in a relatively similar manner. The second is the impact of the traditional markets on cryptocurrencies. Will bitcoin rise if the S&P drops? These indicators, together with increased network participation, seem to suggest a stabilization of the current price and a slow and steady rise in 2019.
On-ramps would likely improve, Ritchie said, and institutional products like Bakkt and the long-awaited ETF's would likely have a favorable impact on prices. He added:
Bitcoin NVT Signals are currently below 100 after having spent only three months below these levels in 2018," he noted. "These indicators, together with increased network participation, seem to suggest a stabilization of the current price and a slow and steady rise in 2019.
---
A not-so Stellar prediction
But the report might say less about the value of Tron, Dogecoin and NEO than it does about the survey methodology; and that could mean Stellar's month might be less "lumenous" than the figures predict.
Instead of using a fixed methodology for assessing crypto prices, the survey simply averaged together the six predictions, which came from Bitcoin maximalists as well as bullish altcoin traders. That doesn't neccessarily give us a clear indication about where prices may be heading; it simply mixes extreme opinions together to create an (un)happy medium.
This isn't Finder's first report. Their December report had two panellists accurately predicting a BTC price which was less than two hundred dollars away from its actual value at the beginning of January: $3,844.
Craig Cobb, one of the traders who made one of these predictions correctly, made a similar one for February, this time slightly upwards to $4,000. "Hard to call right now, with weekly still looking bearish and the daily just sliding sideways," he explained. "January will likely be interest[ing], yet slightly slow."
Uncertainty is the market's new watchword. There's no Tom Lee around to make outlandish predictions to help fuel mini-bull runs anymore. Long-term price predictions are hard to reflect; the most insightful reflection came from Jimmy Song. "They're more or less random numbers," he said of his own price predictions. "Hard to predict without knowing what news comes out between now and then."
Experts are playing their cards close to their chest and almost always erring on the side of caution.
The author is invested in Bitcoin, Ethereum, Cardano and Stellar, which are mentioned in this article.
Join the conversation on Telegram and Twitter!