Tezos Reaches New Yearly Highs, What's Next?
XTZ could find significant resistance around $4.24, $4.57, and $5.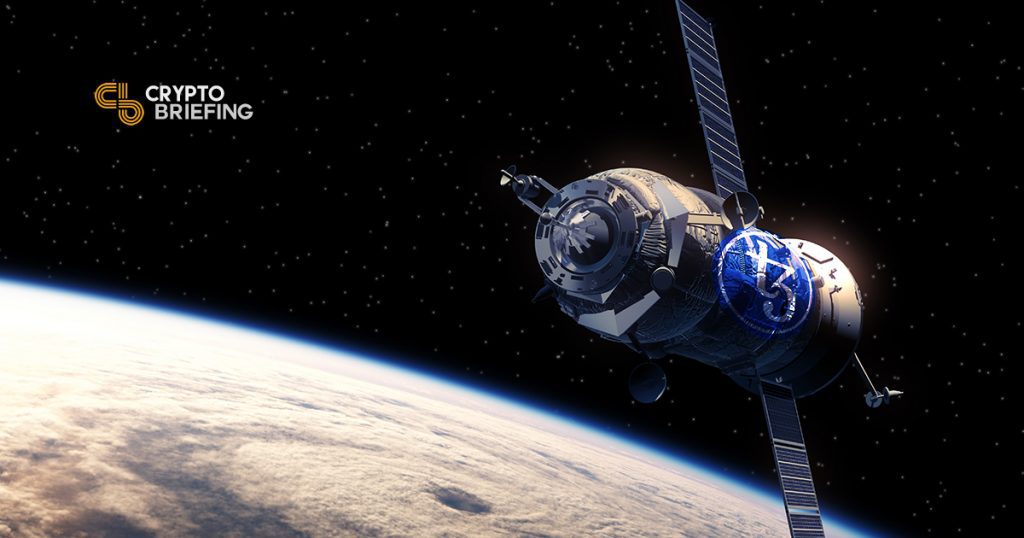 While some of the top cryptos are struggling to gain back the bullish momentum seen at the beginning of the year, Tezos (XTZ) continues climbing up. This cryptocurrency just reached a new yearly high signaling a further upward advance.
Tezos Is on a Rampage
Tezos has seen its price increase more than 200% since the beginning of 2020 and, as of today, it has a year-to-date return of 761%.
Despite the exponential price appreciation, it seems like investors cannot get enough of XTZ.
In fact, XTZ was able to hit a new yearly high of $3.80 today. Now, multiple technical patterns suggest that it could push for higher highs.
The TD sequential indicator, for instance, estimates that Tezos could continue its uptrend for another four weeks before a sell signal is presented. Since the current weekly candlestick is a green five, this technical index forecasts a run-up to a green nine candlestick, which will then be considered a sell signal.
Moreover, the parabolic stop and reverse, or "SAR," has just presented a buy signal on XTZ's 1-day chart. Every time the stop and reversal points move below the price of an asset, it is considered to be a positive sign.
Such a bullish formation indicates that the direction of Tezos' trend changed once again from bearish to bullish.
The last time the stop and reversal system turned bullish in the daily chart was on Jan. 29. Following the parabolic SAR flip, XTZ surged nearly 133%. The price of this cryptocurrency went from trading at a low of $1.55 to a high of $3.60.
The recent break of the $3.60 resistance level adds credence to the bullish patterns mentioned above. It also suggests that Tezos could experience a further increase in the buying pressure behind it. Such a spike in demand could push its price up to the 200% Fibonacci retracement level that sits at $5.96.
On its way up, XTZ could find significant resistance around $4.24, $4.57, and $5.
It is worth noting that investors seem overwhelmingly optimistic about the future of this cryptocurrency. LunarCRUSH's combined social engagement volume estimates that 78% of all social media posts about Tezos are bullish.
The high levels of positivity around XTZ could be a negative sign keeping in mind that one of the most successful investors in the world Warren Buffett once said:
"Be fearful when others are greedy and greedy when others are fearful."
Therefore, the $3.60 support level could be key to Tezos' trend. Breaking below this price hurdle could invalidate the bullish outlook previously mentioned. If this happens, XTZ could plunge to the 78.6% or 61.8% Fibonacci retracement level.
These support barriers sit at $3.10 and $2.70, respectively.
Moving Forward
Interest for Tezos is on the rise and that hasn't been reflected in price alone.
Bitfinex recently had to make a series of changes to its Tezos trading pairs to meet customers' demands, for instance. The Hong Kong-based cryptocurrency exchange was obligated to increase maximum leverage of 3.3x for the trading pairs XTZ/USD and XTZ/BTC.
Paolo Ardoino, Bitfinex's CTO, said that Tezos is becoming a "well established and liquid market" on the platform. Thus, it was time to "switch gears" and "enhance the trading experience."
In addition, the world's largest cryptocurrency exchange by trading volume Binance announced a significant reduction in trading fees for the XTZ/USDT perpetual contract on its crypto derivatives trading platform, Binance Futures.
Now, users can trade this futures contract with a 50% trading fee rebate until Feb. 21 at 12:00 PM (UTC).
The price of Tezos seems to be following the increasing demand for it among market participants. While there is a high probability for further upward advance, investors should pay close attention to the $3.60 support level since it could be the catalyst for a steep correction.