Time For An Altcoin Boom? Think Again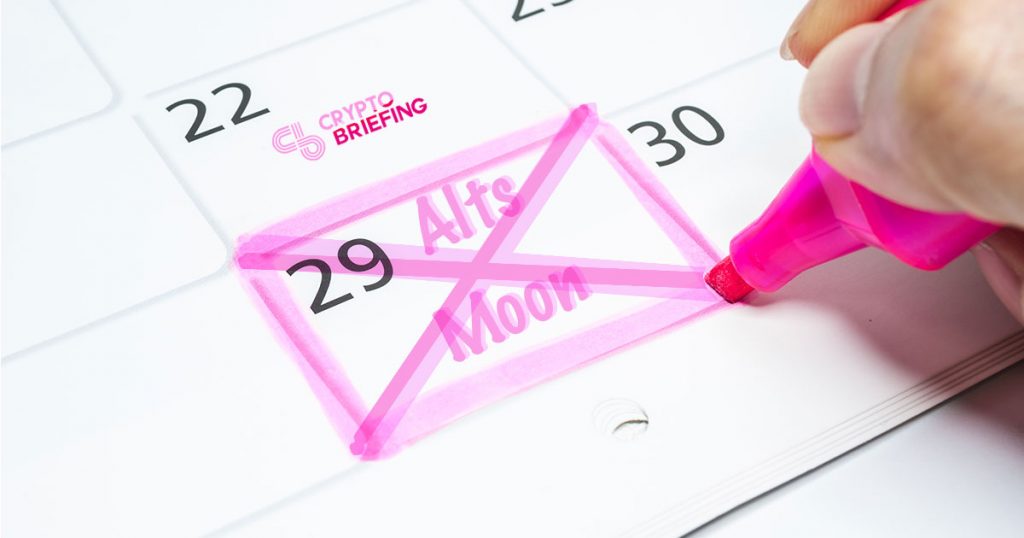 Remember when we said that the road to $15k BTC wouldn't be smooth? Well, since then bitcoin prices hit $13,000 and then $14,000…. and then hit $11,000 before slipping just below $10k. We're sticking to our guns: don't fear the dips, because we've seen this movie before.
Bitcoin dominance hit a high of 62% last the weekend, which is the highest it has been since 2017. This means that BTC has been grossly outperforming altcoins during this bull run.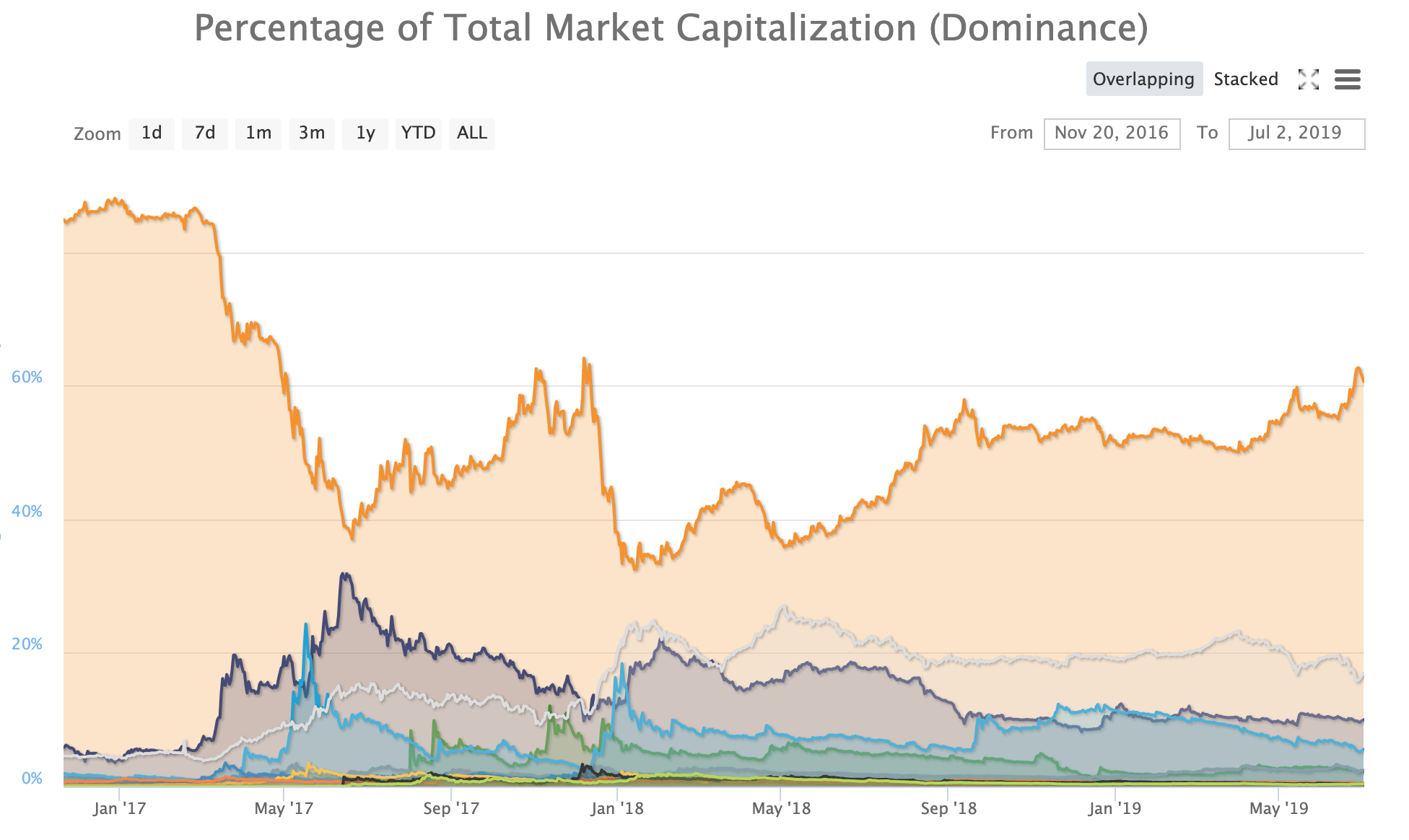 Many traders who have been involved in crypto markets since before the 2017 bull market are now crossing their fingers for another altcoin surge, like the one in 2017.
Just look at how fast the bull cycle ran its course in 2017. The following bitcoin dominance values show how quickly value moved from BTC to altcoins:
49% BTC dominance on November 12 2017

67% BTC dominance on December 7 2017

43% BTC dominance on December 21 2017

32% BTC dominance on January 4 2018
Many traders are now waiting for their bags to pump, but this bull run looks fundamentally different from the last. We're now far less likely to see the same kind of altcoin returns we did back in the Wild West of 2017.
There are five main reasons to cross alt season off your calendars:
The latest run includes institutional players rather than just retail speculators. We've seen Facebook, JPMorgan, Yale and other institutions join the industry. These are the same companies which banned crypto advertising and called the industry a sham back in the last bull market.

There is much less irrational ICO spending. One of the reasons why value poured from from BTC to ETH is that ICO investors were using bitcoin as an onramp in order to invest in ICOs. The number of published ICOs is now substantially lower in 2019 and is still declining.

4. Retail interest, which can be estimated by Google Trends searches, has barely showed an uptick compared to 2017.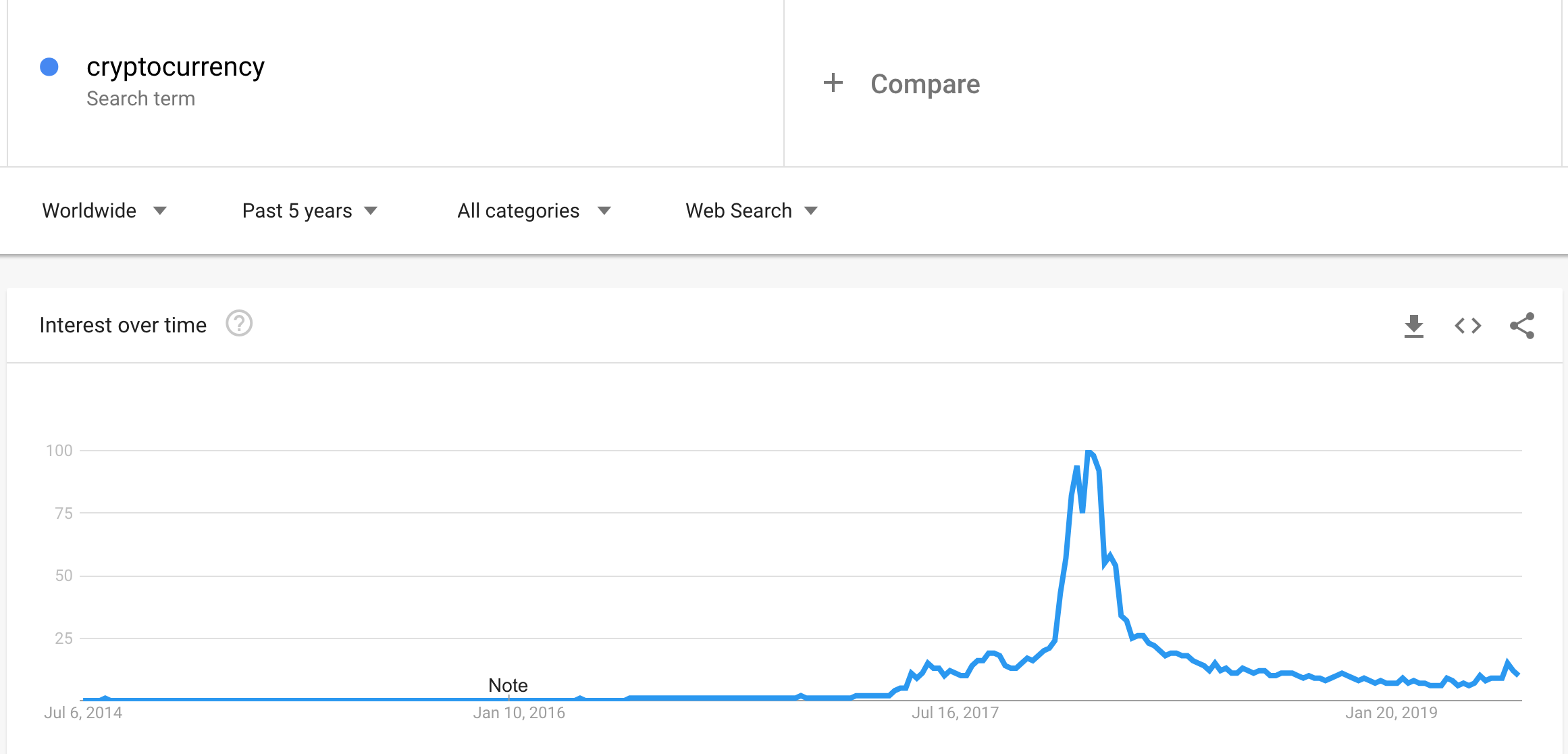 5. Crypto app downloads have also seen near zero growth in 2019, according to Bloomberg. Daily active users on the Coinbase and Binance mobile apps have also seen little if any growth.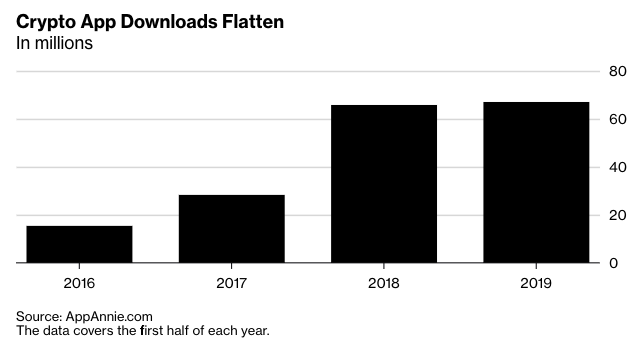 Even though "altseason" was so feverish two years ago, that does not mean things will happen the same way this time around. When it comes to altcoin bubbles, we have a very small sample size.
Many people say things like "Remember the dot com bubble?" or "look how Amazon recovered!" to justify their altcoin predictions for the next bull run. But for every Amazon in the dot com era there were ten "pets.com" companies that never recovered.
According to long-time trader Peter Brandt, the only companies that flourished after the dot com collapse were companies with real value. The others fell by the wayside.
So, as always, you're better off examining projects for real, demonstrated value and competitive advantage, rather than praying for another altcoin boom. Naive retail interest fueled the altcoin bubble of 2017, but that type of irrationality is largely absent from the latest bull run.
That's a good thing for the industry, but might be bad news for some altcoins.