TRON Director Brings Decentralized Vision Into Focus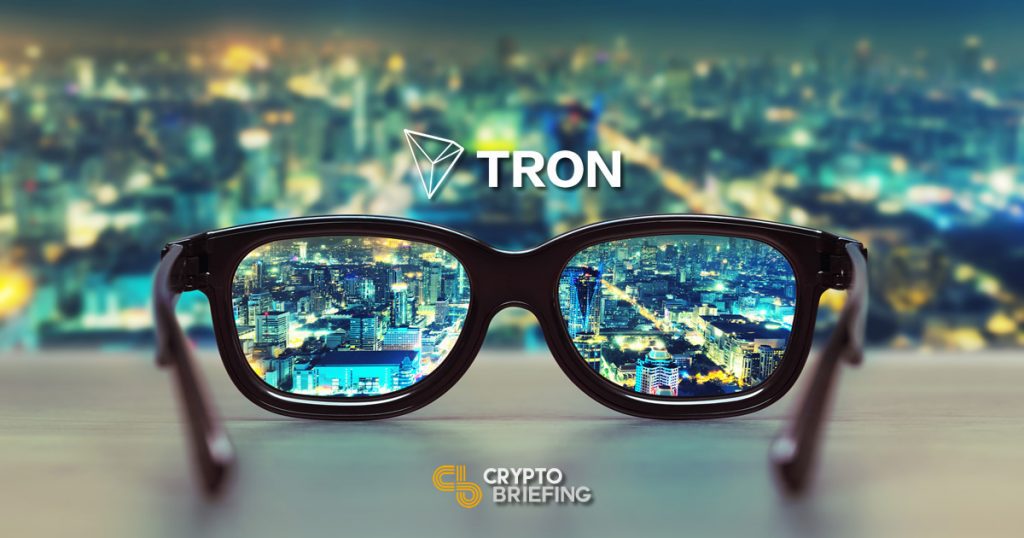 The BitTorrent filesharing network could be key to TRON's (TRX) adoption, according to TRON director Cliff Edwards. In an interview with Adi Karmon Scope, Edwards defined the short- and long-term plans of the company after purchasing BitTorrent.
Edwards took the chance to sneak in a few jabs at the ICO-based fund raising model, as well as the lack of utility of many ICO-born tokens which sprung up during the crypto bull run of 2017.
---
Edwards described the synergy of TRON and the BitTorrent network as a match made in heaven. With the shared objectives of a "democratized internet self-policed by people and not by corporations and governments," Edwards said, the two networks mutually augment one another's strengths, possibly igniting a perfect storm of crypto mass adoption.
TRON's strategic plan for BitTorrent is to merge the massive user base of the filesharing network with blockchain's scaling capabilities and token-based incentives. While the approach is not a new one, it has yet to be tested on a scale this large.
Edwards compared TRON's vision to the recipe for Apple's success. "Apple, in a lot of ways, never really innovated on creating something new," he said, but rather, "they'd always look at something… and say how can I do this better?" Likewise, he said, TRON's focus is on improving existing relations and networks with blockchain technology.
---
Crowd-funding instead of an ICO
The unlikely centerpiece of TRON's play for mass adoption is BTT (BitTorrent Token), a utility token which will be used to reward sharing on the filesharing network. The BTT crowdsale sold out in minutes on Binance's Launchpad, and TRON has offered airdrops to existing BitTorrent users.
According to Edwards, this approach is expected to meet multiple simultaneous objectives. The proximate goal is to increase the speed of the peer-to-peer network through monetary incentives; but the long-term aim is to build a stronger decentralized community.
"You automatically are tenfolding the amount of people who would be interested in cryptocurrency," Edwards said, extending the crypto community to "people who would never be exposed to that at all."
That, in turn, is expected to draw in more developers, adding scores of new use-cases and eventually expanding over the currently walled-in enclaves of centralized content represented by the Netflixes and Amazons of content creation.
---
Crypto mass adoption as a side effect
All this will play out against the backdrop of a user base of a hundred million torrent users, already familiar with decentralization through filesharing.
On the side of the users, the value arising from BTT would not be solely based on speculation. With real utility for the token from the beginning, the new ecosystem could open up new avenues for consumers to get value back from the system.
"I mean, it's like…sort of…outfitting the Ford to look like a Tesla," said Edwards, adding, "you're throwing on a lot of technology and gear, that sort of really shines it up."
---
Overtaking ETH, EOS immediate goal
TRON's plans for the immediate future are to outdo direct competitors such as ETH and EOS. TRX defied the crypto bears over the last few days, climbing to $0.03084854 on Sunday. It is currently trading in the neighborhood of $0.026, its recent drop possibly triggered by the BTT token sale.

Further down the road, TRON hopes to go toe-to-toe with the Amazons and Facebooks of the world.
The interview can be watched in full here.
---
The author is invested in digital assets.