TRON Joins Bitcoin And Ethereum On Opera Browser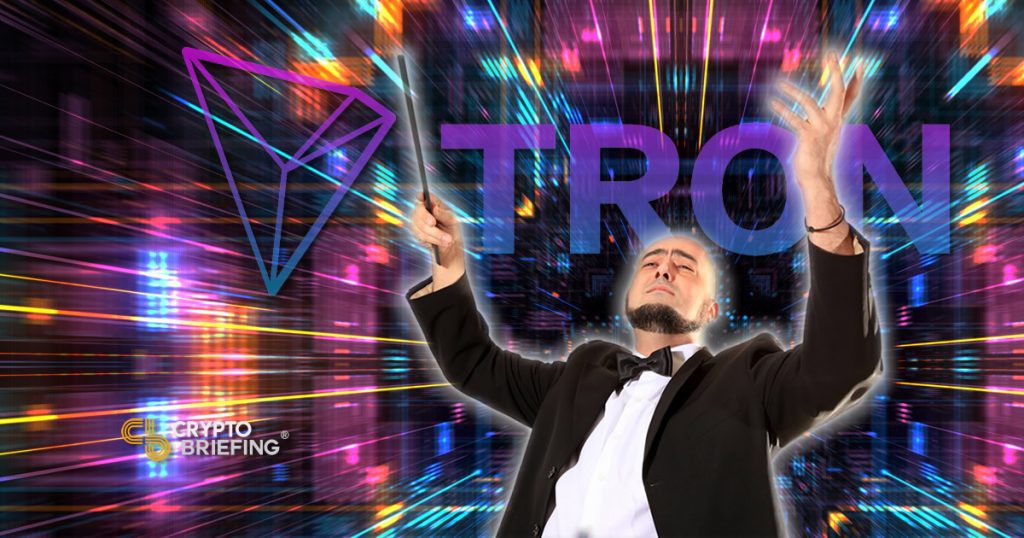 Marking a significant milestone for TRON (TRX), the popular web browser, Opera, is extending its wallet and DApp support to the TRON network. With its integration in the Opera browser, TRON joins the same ranks previously held just by crypto behemoths, Bitcoin and Ethereum.
Opera browser users — all 350 million of them — can already send and receive BTC and ETH, but now will also be able to transact TRX directly within the mobile and desktop browser. Not only that, the users will be able to easily use TRON DApps on their smartphones, to be listed in the browser's built-in DApps store.
Opera's support for the TRON network allows for a massive increase in global access to the network's decentralized applications, with a new library of apps awaiting users outside the iOS App store and Google Play Store.
As noted in a recent DApp report, TRON enjoys its status as the largest DApp platform launched after 2017, adding 500,000 new users in recent months. TRON's DApp ecosystem tends to focus on gaming — mostly gambling — with a few DApps focused on other activities such as trading… which is a lot like gambling in today's unpredictable markets.
Never one to downplay any sort of positive crypto news, TRON founder and BitTorrent CEO, Justin Sun, shared his enthusiasm about the integration, which will give daily users from 120 countries access to the high throughput, low-cost network: "Opera is one of the most important software companies in the world. They are bringing security, privacy, and dynamic cryptocurrency capabilities to hundreds of millions of users."
Sun expressed his excitement about the new synergy between TRON and Opera, stating, "We are proud to connect the largest, active blockchain ecosystem to the best web browser ever built."
As a leading privacy proponent, Opera offers a range of attractive features to web users, including a free built-in VPN, ad blocker, integrated messenger and a private mode. The addition of cryptocurrency integration furthers this goal, with Opera being the first major browser to integrate a crypto wallet for making secure crypto payments directly from a web browser.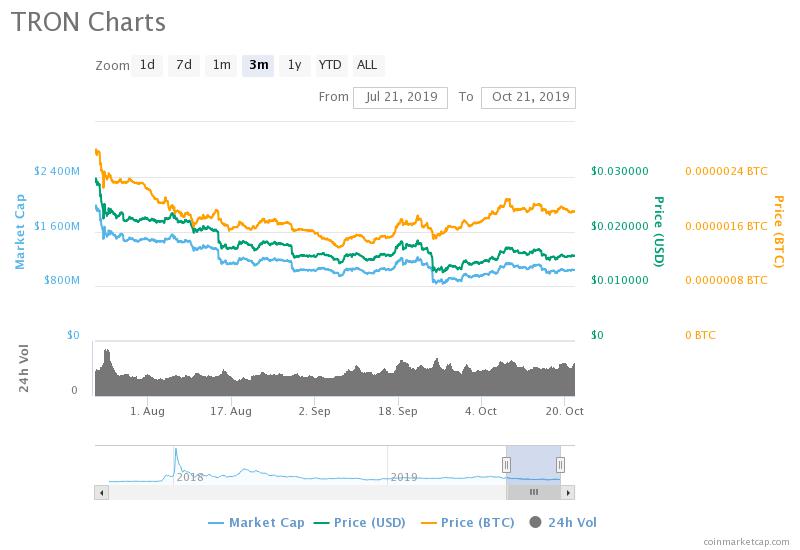 In cryptocurrency markets, TRX has levelled off against BTC and USD over the past few weeks, according to statistics provided on CoinMarketCap. Pricing cooled off in a midsummer move that saw prices ease back from nearly 4 cents USD to the current stable price, hovering around 1.5 cents since early September.
On the fundamentals side of the equation, TRON has seen steady growth in DApps, with fewer fluctuations in the average number of active users.
The total number of DApps exceeded 600 last week, with both the number of transactions and transaction volume increasing on a week-to-week basis, according to the most recent TRON DApp weekly report.