Dog Racing In The Money: Tron Leads The DApp Race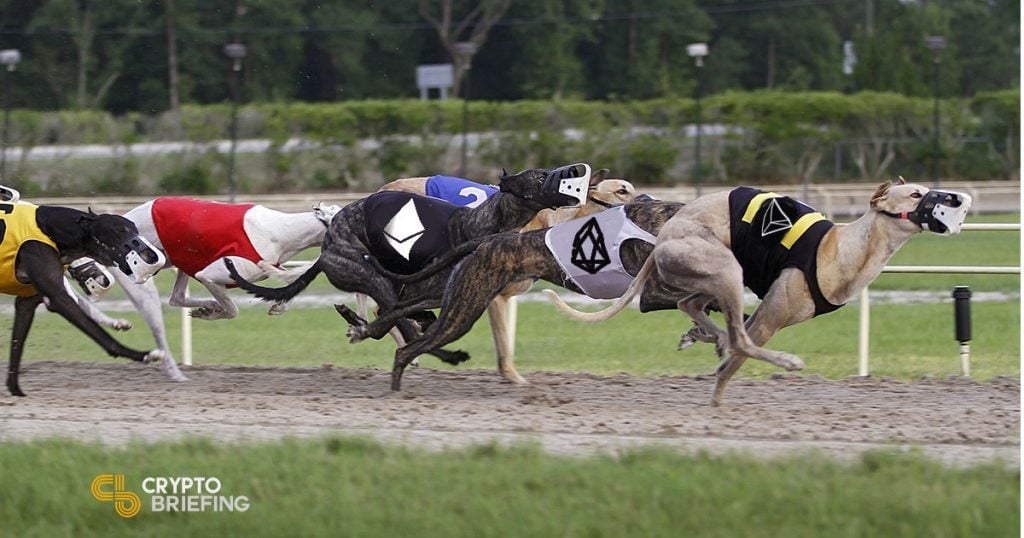 Say what you want about Justin Sun, but he knows how to draw a crowd. Tron has now muscled its way into the top three decentralized applications (dApps) on DappRadar based on the number of users in the last 24 hours. Not only has it overtaken EOS in the rankings but it has also left Ethereum in the dust, with the latter network's top dApp, My Crypto Heroes, taking the No. 26 spot with 1,400 daily users.
Among Tron's top three decentralized apps is Crazy Dogs, a dog racing dApp on the Crazy Dogs Live platform. While it may make the skin of animal activists crawl, no greyhounds were harmed in the development of the gambling game. At least, that's how it seems, considering the game features six virtual dogs — Bitty, Ethery, Tronic, Binan, Huobie, and Eosa. Crazy Dogs requires TRX tokens to play, but there's also a native token, DOG, which lets users earn dividends from revenues on the Crazy Dogs platform.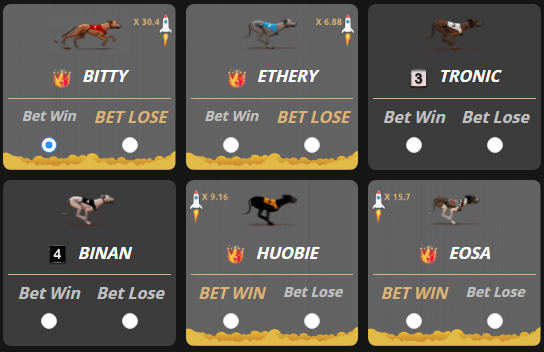 ---
Winning The TRON Accelerator Program
Crazy Dogs boasts 6,600 users in the last 24-hour period, placing it among the top three dApps across Tron, Ethereum, and EOS. Daily transaction volume hovers at more than $63,000, placing it among the top 50 dApps based on this metric. The game is currently beating EOS-based PRA CandyBox, which previously held the No. 1 spot for the number of users. Crazy Dogs is close to launching a live streaming feature, which also supports mining of the DOG token.
While dog betting might seem like a controversial concept, the developers are just looking to take their slice of the $47.1 billion market opportunity away from centralized gambling apps. It's modeled after "Great Tencent Gaming," blending social features with gambling games. Crazy Dogs is the first of many gambling games that are planned for the Tron-based Crazy Dogs Live platform.
This dApp has not only won over users but also the Tron Foundation, which in December 2018 selected Crazy Dogs alongside FomoSports in the Tron Accelerator competition, resulting in a USDT 50,000 bounty for each of the winners.
In addition to Crazy Dogs, the Epic Dragons game currently leads the dApp pack and has attracted the highest number of users — 7,700 — on TRON. Taking the second spot is Tron-based PLAY GOC, which has attracted 7,200 users in the last 24 hours and which features familiar casino games such as BlackJack and Roulette, among others.
For all of the progress that dApps have made, there is still a long way to go toward mainstream adoption. The majority of dApps are struggling to find users, and the Litecoin Foundation recently pointed out that real use is still minimal. "99.58% of the world does not own cryptocurrencies," the Foundation tweeted, before adding: "yet."
---
The author is invested in digital assets, including Ethereum which is mentioned in this article.