Outgoing Trump Administration Rushes Damaging New Crypto Bill 
The lame-duck Trump administration is rushing to impose a new crypto regulation.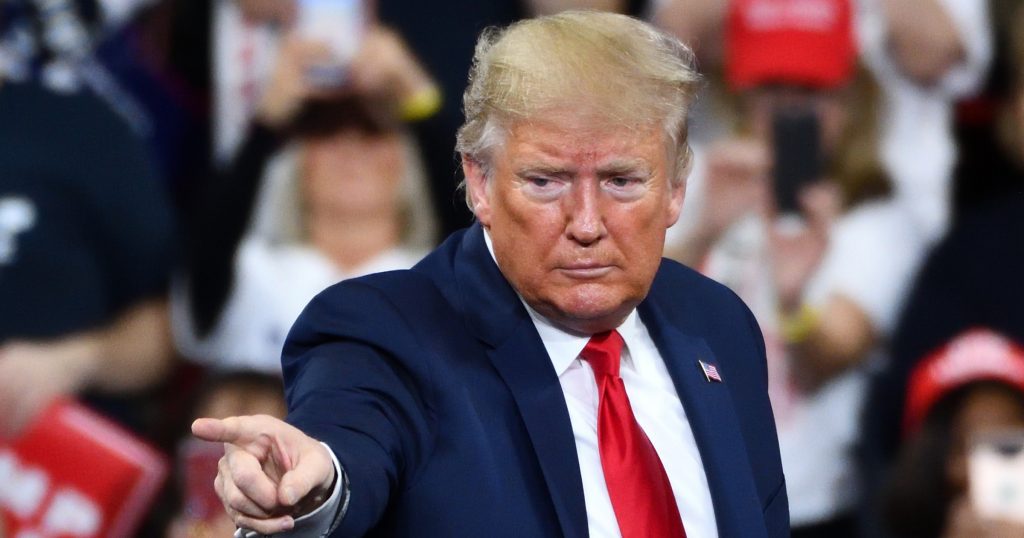 Key Takeaways
U.S. FinCEN released details of the rumored law for compulsory KYC/AML for self-hosted crypto wallets. 
According to the proposal, crypto businesses will have to record and KYC all transactions above $3,000, and submit a currency transaction report (CTR) for transactions above $10,000. 
Experts find the bill impractical and suggest "midnight rulemaking" from the outgoing Trump administration.
U.S. regulators finally issued a formal notice for KYC/AML registration of self-hosted crypto wallets, the rumors of which have been doing the rounds since last month.
While the crypto bill is no different than the existing banking regulations, the speed of its implementation is raising concerns around discriminative treatment.
Surveillance Bill on Crypto Wallets
On Dec. 18, the Financial Crimes Enforcement Network (FinCEN) proposed new legislation, extending KYC/AML requirements from cryptocurrency businesses to self custody storage.
These include independent nodes like the BTCPay server and crypto wallets like MetaMask, Electrum, and others.
The bill titled, "The Financial Crimes Enforcement Network Proposes Rule Aimed at Closing Anti-Money Laundering Regulatory Gaps for Certain Convertible Virtual Currency and Digital Asset Transactions," focuses on the apparent "gaps" in the reporting of crypto transactions.
The state agency will be taking public comments on the proposal for the next fifteen days.
The U.S. Treasury Department which heads FinCEN, sees "anonymous" crypto wallets as "loopholes that malign actors may exploit."
The current Bank Secrecy Act (BSA) requires banks and other money service businesses, including cryptocurrencies—to record individuals' names and physical addresses for any transaction above $3,000.
Further, it requires the exchanges or banks to file a currency transaction report (CTR) for all transactions above $10,000. Steven Mnuchin, the Secretary of the U.S. Treasury, noted:
"The rule, which applies to financial institutions and is consistent with existing requirements, is intended to protect national security, assist law enforcement, and increase transparency while minimizing the impact on responsible innovation."
Indeed, the law is the same for banking institutions.
However, the outgoing Trump administration is rushing proceedings without clear due diligence, showcasing considerable intolerance towards the industry.
"Midnight Rulemaking"
Regulators claim a neutral stance by highlighting equal treatment to the banking industry. However, experts say that they couldn't be more ignorant.
First, the 15-day deadline.
Any formal notice of this nature, called an NPRM, requires a 30- to- 60-day incubation period for taking public comments. However, in this case, the regulators are fast-tracking the ruling. A lot of it has to do with the fact that Biden's administration will take over after the above period.
This borders on passing an interim formal rule altogether. The general counsel for Compound Finance, Jake Cherbinsky, said that regulators are supposed to grant at least 60 days' notice for "significant" laws.
15/ Regular order calls for an agency to accept public comment for at least 60 days for "significant" rules. It can be longer.

FinCEN is giving us 15. At the end of December. With one month left before a new president is sworn in.

There's a name for this: "midnight rulemaking."

— Jake Chervinsky (@jchervinsky) December 19, 2020
Congress and crypto industry leaders have already raised opposition to the bill, but regulators are moving ahead with complete disregard.
Second, its significance on privacy and freedom.
It threatens to infiltrate the privacy and security features of cryptocurrencies, making them no different than banks. Peter Van Valkenburgh, from CoinCenter, wrote in a blog post:
"Make no mistake, [Currency Transaction Reports] are a form of warrantless search and seizure of private financial records."
Moreover, the rule is impractical and just as easy to bypass.
If an individual moves crypto from one wallet to another, how are these decentralized services or wallets supposed to submit records to the regulators?
The market was mostly unaffected by the news as BTC continued to trade above $23,000 following the state agency's press release. Charles Edwards, the founder of Capriole Investment, said:
"When the price [of Bitcoin] reacts opposite to the expectation prior to the news, the trend in the ensuing direction is usually violently enhanced. Bullish [Bitcoin]."
However, the law may still hurt the industry.
It is going to make operations difficult for crypto exchanges in terms of administration and recordkeeping. It may also introduce blanket bans and restrictions on many DeFi applications or independent nodes to comply with uninformed regulations.
Many critical features of the crypto space will need to make necessary changes, and not all of them will push the industry forward.