Cryptocurrency Prices Drop On Bearish UK Regulation News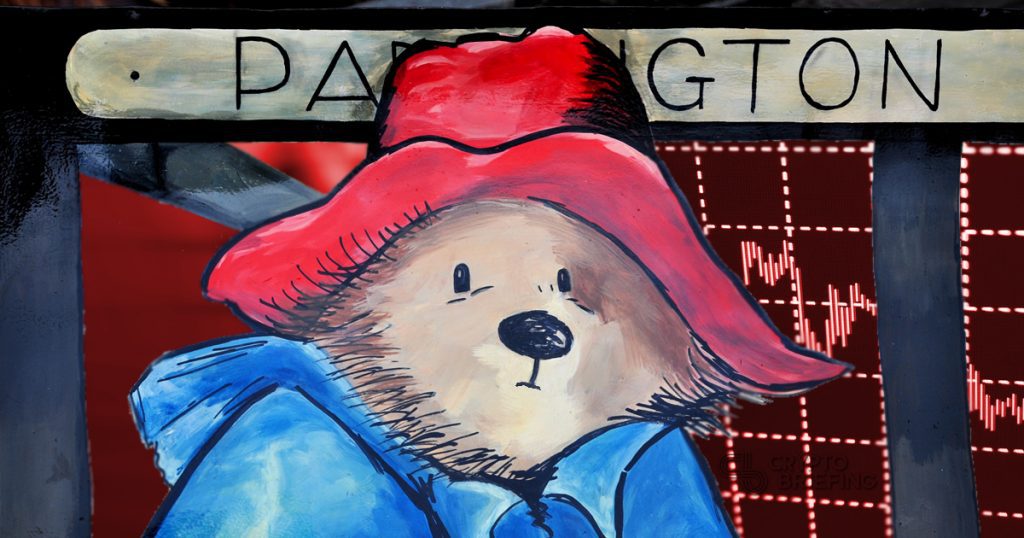 A market-wide 'flash crash' caught the sector off-guard this morning, as some thought cryptocurrency prices had begun to stabilize.
Crypto prices dived suddenly at approximately 10:30 GMT on Monday morning. The market's total value fell to the tune of $6bn, in little more than three hours. Out of the coins in the top ten, those that were particularly affected included Litecoin (LTC), which has seen a 5.5% slump in value and Stellar Lumens (XLM) by 4.3%. The native tokens for platform networks, Cardano (ADA) and EOSIO (EOS), fell by 4% and 4.7% respectively.
Bitcoin's (BTC) price has also dropped over the same time period. Its total value is now $2bn down on where it was this morning. Ethereum (ETH) has also felt the squeeze, its market cap sinking by just under $1bn.
---
Why are cryptocurrency prices down?
According to The Daily Telegraph, a British newspaper, UK politicians are putting pressure on the Financial Conduct Authority (FCA) to crack down on the country's cryptocurrency sector. The article said MPs were planning to expand the regulator's remit to cover all virtual currencies, no matter their function.
The FCA, Bank of England and HM Revenue and Customs are currently working on a joint proposal for new cryptocurrency regulation.
A report, co-authored by the British Business Federation Authority (BBFA), said that the move could stifle growth in UK's burgeoning fintech sector. Arguing that no regulation was better than bad regulation, Patrick Curry, BBFA CEO, told the Telegraph: "It [the proposal] is a very blunt instrument approach and I haven't seen this in other countries. My concern is the law of unintended consequences."
The publication of the Telegraph article coincides with the sudden drop in prices, suggesting that it might have been a negative knee-jerk reaction to the news. As Crypto Briefing has covered in the past, the UK – London, in particular – is an attractive destination for crypto projects. Its central role in global finance means expertise and talent are already based in the country.
We have reached out to the FCA in the past over cryptocurrency regulation in the UK. Normally this has been over the lack of guidelines available for new projects, who sometimes feel in a state of limbo. Representatives have been quick to point out that their current remit makes it difficult for them to provide anything further.
This new move could change that, and possibly for the worse.
The author is invested in BTC and ETH, which are mentioned in this article.