What Is InoCoin?  Introduction to INO Cryptocurrency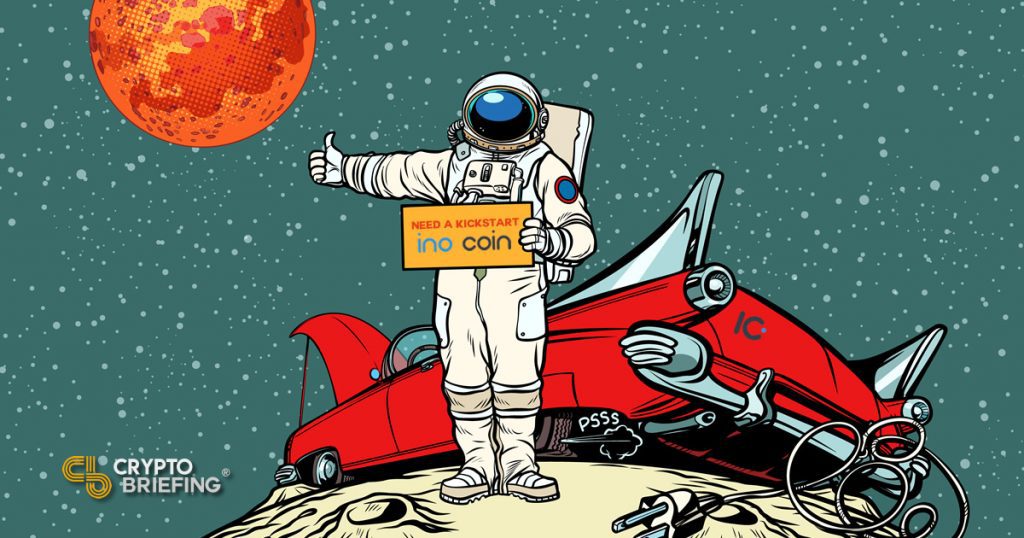 What Is InoCoin?
InoCoin is an Ethereum-based crowdfunding platform for blockchain and cryptocurrency projects. The team is very clear that it's not an ICO incubator – instead it's more similar to crowdfunding platforms like Kickstarter and Indiegogo. The community reviews projects and chooses to either "Like" (upvote) or "Boost" (fund) them using INO, the proprietary ERC-20 token used by the InoCoin ecosystem.
Crowdfunding is one of the most popular methods of gaining liquidity to start a new project. In fact, over $17.2 billion is raised by these projects annually in the U.S. alone.
The modern trend started in the music industry in 1997. ArtistShare started in 2000 among the uproar over Napster, TicketMaster, and the rise of 360 contracts.
By 2010 both Kickstarter and Indiegogo were running strong, giving both new and established businesses a platform to raise funds for new business projects. Today there are tons of niche crowdfunding platforms. Patreon, for example, focuses on content creators, while GoFundMe lets people, families, and charities get in on the action.
Of course, just because crowdfunding is a trend doesn't mean every business will succeed. PledgeMusic is on the verge of folding, and Kickstarter only generates 5 percent revenue on its backed projects.
Having personally invested in a few crowdfunded projects, I know there's also risk in the project not being delivered (or being delivered late, glitchy, etc). Although Kickstarter states 65 percent of backers are satisfied that rewards are delivered on time, that means 35 percent aren't. Studies show a 10 percent failure rate of Kickstarter projects.
This failure rate is much higher in crypto ICOs, which have a 50 percent failure rate, and nearly everything is delivered late. INO (colloquially referred to as "Initial Nothing Offering") was created to bring ICOs closer to Kickstarter numbers.
The Bulgarian project is led by CEO Metin Ismetow and has 12 projects in its launchpad, all launched between March and July 2018. Over 429,000 projects launched on Kickstarter as of October 2018, and that gives it an average of approximately 43,000 projects per year, and that's just one platform. There are dozens of legacy crowdfunding platforms competing with InoCoin, much less crypto launchpads like Ethereum (on which InoCoin is based), EOS, Tron, NEO, and many others. And then there's Polymath Network, which provides a government-compliant Securities Token Offering (STO) platform.
Has this crowdfunding project lost steam?
We'll determine the viability of this startup marketplace by examining the performance of INO, the proprietary ERC-20 token used by the InoCoin platform.
---
INO Cryptocurrency Summary
InoCoin (INO) has a total supply of 1,000,000,000 INO. The peak price so far was $0.902723 on February 23, 2019, after the project had a hefty price spike on February 8. The project launched March 2018.
Instead of an ICO, the team allocated the initial 20,000,000 INO through a bounty program, which included a variety of social media campaigns to build the project's community throughout 2018.
INO can not be mined. Instead it must be purchased either on the platform itself or through a third-party seller.
INO is the currency used to fund projects on the InoCoin platform. Its value is tracked in ETH, as it is an Ethereum token.
Over $1,500,000 worth of INO is traded on a daily basis, all of which occurs on Exrates. INO trading pairs include BTC, ETH, and USD.
As an ERC-20 token, INO can be stored in any ERC20-compatible wallet, such as MyEtherWallet, Trust Wallet, and hardware wallets from companies like Trezor, Ledger, and Archos. You can also create an official INO wallet by registering for an account with InoCoin.
---
INO There's More to Crypto Than This
Because it markets itself as a crypto/blockchain project launchpad, it's important to highlight the projects currently available in the InoCoin marketplace. Here they are in the order they were launched – these are all serious projects listed:
Mood map me (March 2018)

– Grinder, but for everyone.

CoffINO (April 2018)

– Grinder, but for coffee.

Ino Chat (May 2018)

– A subscription fee-based chat platform.

Ino Pay (May 2018) –

A subscription fee-based mobile payment solution.

WEALTHMAN (May 2018) –

A decentralized suite of wealth management services.

Ino Pets (May 2018)

– Charity to feed homeless pets by creating automated feeders.

Photo Ino (May 2018)

– Some kind of unknown photo technology for blockchain.

Live Forever (June 2018)

– Imprison a ginger for 210 years in a jar of honey to become immortal.

The Steem House (July 2018)

– Build a space filled with equipment for these guys to help entrepreneurs.

Postfinance Money Transfer (July 2018)

– Money transfers.

Bitcoin Air (July 2018)

– A new cryptocurrency.

Pseru (July 2018)

– An emergency water and electricity app.
If these sound more like the rejects from an episode of Shark Tank than the future S&P 500, you're probably not alone. None of these projects received more than a dozen "likes," and all of them (including the platform itself) seems to have gone completely stale and frozen since July 2018.
There's no information on whether any of these projects received any funding or if any of them are real. Don't get me wrong, I'm about to drop $100 on the honey imprisonment idea just for shits and giggles, but there are far better incubators for hot blockchain projects.
---
InCoin Summary
InoCoin markets itself as a great place to find crypto investments, but some of its projects look too crazy even for Kickstarter. ICOs are a risky investment, but so is any startup, and there are plenty of crypto investment platforms on the market. InoCoin hopes to gain traction in a crowded marketplace using these key features.
INO is an ERC-20 token on the Ethereum blockchain. Ethereum smart contracts are used to set investment terms and all transactions are verified on Ethereum.

InoCoin is a crowdfunding platform that eschews ICOs. The team personally reviews each project listed to ensure only top-tier projects, like immortality, are offered.

The unexplained spike in INO value on February 8, 2019, despite the team gaining little market traction from either developers or users, is a potential red flag.
With these pieces in place, it seems unlikely that InoCoin will still be around by the end of the year. However, stranger things have happened. For all I know, the next evolution of the human race will involve imprisoning a redhead in a honey jar and I'm going to feel really stupid for mocking our new overlords.