Who Is Joseph Lubin? The Life of Ethereum's Co-Founder
He is responsible for taking the idea of Ethereum and turning it into a commercial product through his development studio ConsenSys.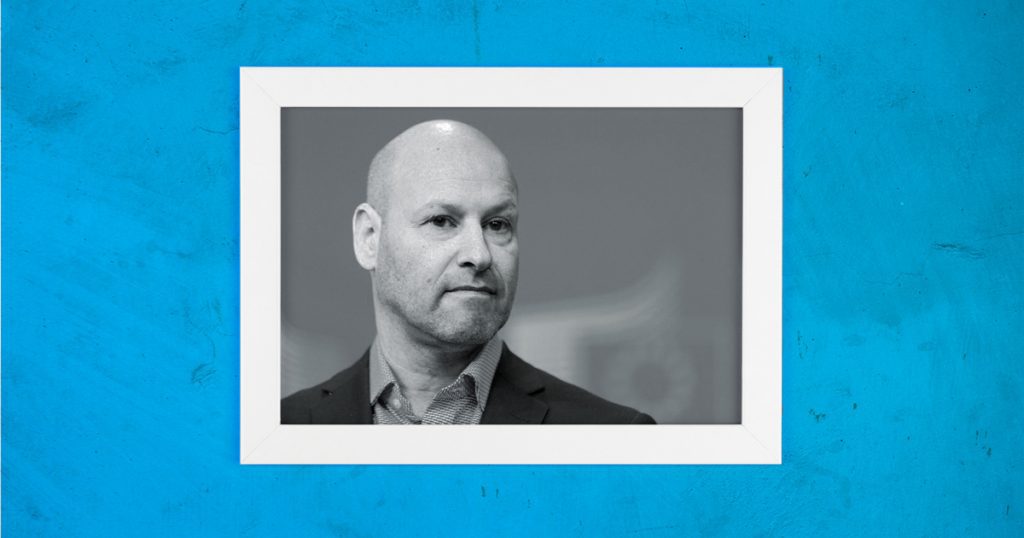 Key Takeaways
A Toronto-native, Joseph Lubin studied computer science and robotics at the University of Princeton.
Immediately after hearing about Ethereum, he became involved with the project.
After Ethereum was released, he founded the blockchain incubator ConsenSys, a driving force in the Ethereum ecosystem
Joseph Lubin, a co-founder of Ethereum, built on Vitalik Buterin's idea of a decentralized, smart contract-enabling network and turned it into a commercial platform that helps businesses and institutions adopt blockchain technology.
Crypto Briefing takes a look at the life of this industry veteran whose disenchantment with the financial system led him to Bitcoin and subsequently to Ethereum.
Early Life and Beginnings in Technology
While much is known about Vitalik Buterin and his life, Joseph Lubin is a much more cryptic figure.
He was born in Toronto, Canada, where Ethereum's co-founders Buterin and Anthony Di Iorio also grew up, but little else remains known about his early life.
Born to a dentist father and a real estate agent mother, Lubin enrolled in Princeton University in the early 1980s to study electrical engineering and computer science. During his four years at Princeton, Lubin's roommate was Michael Novogratz, another entrepreneur that would go on to lead both the traditional finance and cryptocurrency industry.
After graduating, Lubin stayed on at Princeton for another three years, working at the university's Robotics and Expert Systems Laboratory as a manager.
During that time, the future entrepreneur worked on state-of-the-art technological advancements, including machine vision, artificial neural networks, autonomous road vehicles, robotics, and 3D graphics.
The 1990s brought about a job change for Lubin, who began working for a research company called Vision Applications. The firm built autonomous mobile robots.
However, as the decade went by and the new millennium was approaching, Lubin began to transition to the finance industry.
His experience as a software engineer earned him a job at a financial consulting company eMagine, after which he was involved in the creation of a hedge fund with a partner. Lubin also held the positions as director of a New York-based software consulting company and eventually became the vice president of technology in Goldman Sachs' private wealth management sector.
Heavily embedded in the world of Wall Street, Lubin was one of the few people who warned about the financial crisis that would eventually hit the world in 2008.
He believed that the global economy would be hit so hard that it would take over 20 years to recover from the crisis.
In a 2017 interview with Forbes, Lubin said that he had, like many others, become disenchanted by the financial sector after witnessing the fall of the global monetary system.
"It was folly to trust all those structures that we implicitly felt had our best interests at heart. I felt we were living in a global society and economy that was figuratively, literally and morally bankrupt," he said.
A disgruntled and dissatisfied Lubin came across the Bitcoin whitepaper in 2009, which opened up a whole new world of financial possibility to him. However, Lubin's interest in the crypto space was limited to merely investing, as he amassed a significant Bitcoin fortune in the cryptocurrency's early days.
"When I encountered this technology, I had that 'Bitcoin moment' that so many of us have experienced: this has the potential to change everything."
Before returning to the world of finance and crypto, Lubin founded a management company called SyNerG Music and turned to the music industry in Jamaica.
Lubin Meets Ethereum
While he had some familiarity with cryptocurrencies and blockchain technology, Lubin's true entrance into the space happened in 2014 when he first came across Ethereum.
Vitalik Buterin wrote the Ethereum white paper in November 2013 and Lubin first contacted him in January 2014 to discuss the potential of the technology. The Ethereum white paper, Lubin said in 2018, was the best he had read.
The promise of a network that could allegedly outperform Bitcoin intrigued Lubin, who began to sketch concrete mechanisms that would allow such a network to be deployed.
Lubin recalled the moment when his involvement with Ethereum crystalized in a 2015 blog post celebrating the official launch of the network.
"In November 2013, Vitalik Buterin wrote the first version of the Ethereum white paper. On January 1, 2014, I spoke with Vitalik about it and received a copy," he wrote. "That was my Ethereal moment. I checked back in — all in."
Since that day, Lubin began gathering experienced and forward-thinking people around Ethereum.
The close-knit but diverse group of founders labored for more than a year to get the network up and running, holding a crowdsale in the summer of 2014 to fund development.
The extent of Lubin's financial involvement in the fundraise remains unclear as there are no known Ethereum addresses associated that would hint at his participation.
It is speculated, however, that Lubin bought the majority of Ether tokens released in the sale. Some sources believe Lubin and Di Iorio could have even provided up to 95% of the $18 million raised in the sale.
Di Lorio went to his friend, Charles Hoskinson, after seeing Vitalik's white paper for validation. Hoskinson, now founder of Cardano said, "oh my god, this is the next big thing." And the momentum continued.
Lubin was directly involved in setting up two companies that were designed to support the upcoming Ethereum ecosystem. The Ethereum Foundation, a non-profit, nonpartisan industry body that ensures Ethereum works fairly and independently, was established in Lubin's home town of Toronto.
The second company, Ethereum Switzerland GmbH, was set up as a for-profit company that provides software and other services through the Ethereum network. The company was, however, liquidated in 2018.
As Ethereum began to gain traction both within the crypto industry and beyond, a schism between the founders formed.
Hoskinson, who went on to start his own company IOHK and create Cardano, left Ethereum before its crowdsale. He disagreed with Buterin and others about how the network should be used.
Hoskinson believed Ethereum should be a commercial product, whose features should be offered to businesses and institutions. Buterin, on the other hand, wanted Ethereum to remain a decentralized, non-profit, peer-to-peer network.
Lubin belonged to Hoskinson's camp, believing Ethereum's future lies in the commercial sector.
Founding ConsenSys
The disagreement about the fundamental purpose of the network he helped create led Lubin to start his own company, which he often calls "a commercial venture studio." The company, called ConsenSys, was founded in the summer of 2015, just as the Ethereum mainnet went live.
Immediately after its launch, it became clear that ConsenSys wasn't a run-of-the-mill blockchain company.
It began as a hub that gathered developers, journalists, lawyers, entrepreneurs, and crypto enthusiasts around the idea of Ethereum. The growing group then went on to fund efforts to promote Ethereum's blockchain infrastructure, which led to it creating a blockchain incubator.
Although ConsenSys went on to pour millions of dollars into the Ethereum ecosystem, most of which came out Lubin's pocket, the company began experiencing problems several years into its existence.
As 2018 was coming to an end, Lubin was rumored to have cut a significant amount of ConsenSys' 1,200-strong workforce, with some sources saying more than half of its employees were fired.
Lubin denied these claims, issuing a statement through the company saying only 13% of the company's headcount was laid off, with most of them being support and other external employees. A few months later, in the spring of 2019, the company went through another restructuring as it sought $200 million in funding to continue its operations.
ConsenSys' portfolio includes MetaMask, BlockFi, Truffle Suite, Gitcoin, Gnosis, and Decrypt amongst various others.
While the company was going through restructuring, Lubin found himself on the receiving end of a major lawsuit. In July 2019, Harrison Hines, the founder of a ConsenSys-incubated blockchain startup called Token Foundry, filed a lawsuit against Lubin for breach of contract and unjust merit, saying he failed to pay out the company.
Nonetheless, it has been Lubin's on-stage charisma and reputation in the industry that has kept ConsenSys afloat even in the face of many scandals and controversies. Ajit Tripathi, a former partner at the company, said that Lubin's ability to rally people around an idea is what makes him an industry leader. He said:
"Joe has something about him, he is an inspirational figure, he has this ability to excite people about this future."