XRP Aims for New Yearly Highs Despite Mounting Uncertainty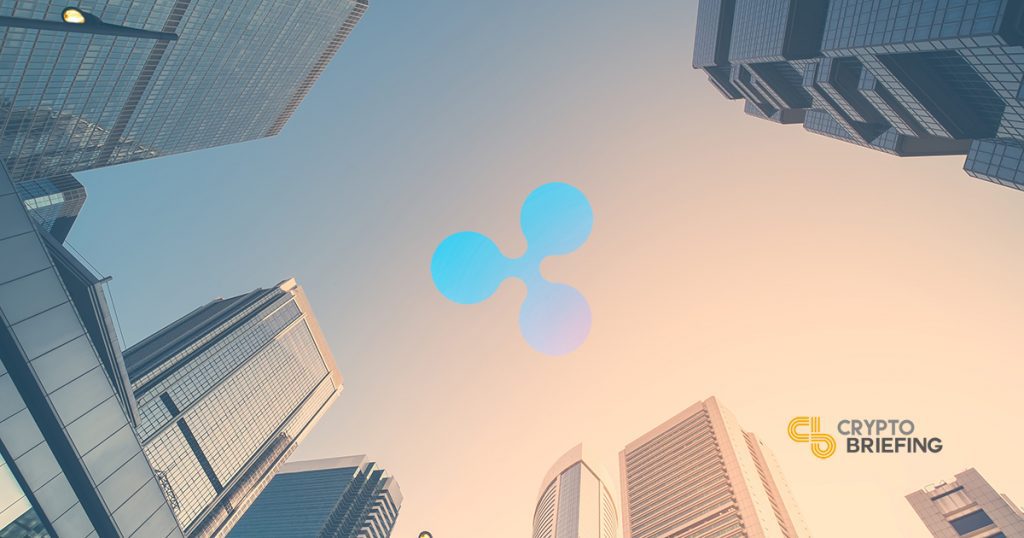 The controversy around Ripple's XRP token continues to unravel with the company incentivizing its partners to use its cross-border payment solutions consequently flooding the token's market supply. Regardless of the fear, uncertainty, and doubt around this cryptocurrency, a renowned analyst believes that it could be bound for a substantial upswing.
Compensating Those Who Use Ripple's Services
Ripple has been in the headlines over the last week following a series of events that are directly related to its native cryptocurrency, XRP.
On Feb. 26, for instance, MoneyGram revealed payments from Ripple totaling $11.3 million over the last two quarters of 2019. A spokesperson from the distributed ledger startup, Asheesh Birla, confirmed that the two firms were "building new infrastructure together." Birla affirmed that the payments were being used to fund the "work, effort, and resources" of this market development.
Always with the hysteria…first, Ripple and MGI are strategic partners – we are building new infrastructure together. This market development requires a ton of work, effort, and resources. Surprise, that costs money! 1/3 https://t.co/Y3BSdBH6Xx

— Asheesh Birla (@ashgoblue) February 26, 2020
Nonetheless, some of the most prominent figures in the crypto community questioned whether Ripple was paying MoneyGram to use its cross-border remittance services. In a 10-K filing, MoneyGram appears to have answered this question by stating that the payments represented a bonification for increasing liquidity for XRP in international markets.
"The Company is compensated by Ripple in XRP for developing and bringing liquidity to foreign exchange markets, facilitated by the ODL [Ripple's On-Demand Liquidity] platform, and providing a reliable level of foreign exchange trading activity. We refer to this compensation as market development fees," reads the document.
Additionally, Brad Garlinghouse, the CEO of Ripple, indicated that his firm was using XRP to incentivize companies that use its remittance solutions.
The size of the incentives depends "upon the shape and size and type and how high a priority" these companies are, he explained. Garlinghouse also disclosed that while his business was cash-flow positive, a large chunk of its profits came from selling XRP.
"Well XRP is one source [of our cash flow]… If you took away our software revenues, that would make us less profitable. If you took away all our XRP, that makes us less profitable," said Garlinghouse.
Flooding the Market with XRP
Since Ripple depends on the sale of XRP to be profitable, it seems like the firm will continue to put more tokens in circulation adding to the $1,220 million worth of tokens that it has sold since 2016.
Moreover, a recent report revealed that some of the firm's founding members are also increasing the amount of tokens available in the market.
Jed McCaleb, Ripple's founder and former CTO, allegedly sold 1.05 billion XRP between 2014 and 2019. This excessive amount of tokens at an average price of $0.129 is equivalent to $135 million.
Despite the massive sell-off, McCaleb reportedly continues to sell his holdings. During the first month of 2020, he seems to have sold 19 million XRP, and has another 4.7 billion tokens in his power that are worth over $1 billion.
Arthur Britto, Ripple's co-founder, could also help increase XRP's circulating supply since he also holds billions of XRP in escrow that will become available very soon.
A further increase in supply in combination with the ongoing lawsuit that claims XRP tokens are unregistered securities could potentially "upend and threaten to destroy the established XRP market… wiping out the value held by the alleged thousands of individual XRP holders around the world" as Ripple stated.
Despite the uncertainty around XRP, one of the most prominent technical analysts in the industry believes that everything's not lost.
Aiming for New Yearly Highs
Dave The Wave, a chartist and swing trader, recently pointed out that there is a high possibility that XRP could be forming an inverse head-and-shoulders pattern on its 1-day chart. This technical formation is considered to be one of the most reliable trend reversal patterns.
At current, XRP appears to be forming the right shoulder of the bullish pattern, which suggests that a pullback to the neckline could take place very soon. A bullish impulse that allows this cryptocurrency to close above the neckline at around $0.33 could trigger a 47% upswing.
XRP could then surged to around $0.49 if the inverse head-and-shoulders pattern is confirmed.
This target is determined by measuring the distance between the head and the neckline and adding that distance down from the breakout point.
Adding credence to the bullish outlook, a golden cross formed within the same time frame as a result of the price action XRP has seen throughout this year. This technical pattern developed when the 50-day moving average crossed above the 200-day moving average.
Some of the most prominent technical analysts in the industry see this pattern as one of the most definitive buy signals that could start a bull market.
The last time XRP saw a golden cross form in its 1-day chart between these moving averages was in May 2019. Following the crossover, XRP surged 42%. Now, a similar scenario could be taking place.
If XRP is indeed about to enter a major uptrend, its 100-day moving average must continue holding as support. If this happens, an increase in the buying pressure behind this cryptocurrency from current price levels could take it to break above the 78.6% Fibonacci retracement level.
Such a bullish impulse would set up the stage for a further advance to the 61.8% and 50% Fibonacci retracement levels. These resistance barriers sit at $0.30 and $0.34, respectively.
Breaking above the 50% Fibonacci retracement level could validate the bullish outlook presented by Dave.
Nevertheless, investors must pay close attention to XRP's 100-day moving average since it plays an important role in this trend.
If this support level fails to hold, then this crypto could re-test the December 2019 low of $0.18. This pessimistic scenario aligns with the one presented by 45-years trading veteran Peter Brandt who argued that XRP could revisit the $0.20 area.
Due to the controversy that surrounds XRP, market participants must be aware of the risks involved in trading it to avoid any potential losses.
It was not so long ago that Kik was sued by the US Securities and Exchange Commission (SEC) for conducting an illegal initial coin offering (ICO) causing the price of KIN to collapse nearly 90%.