Ripple CEO Blurs the Lines as to XRP's True Purpose
Large chunk of Ripple's profits come from selling XRP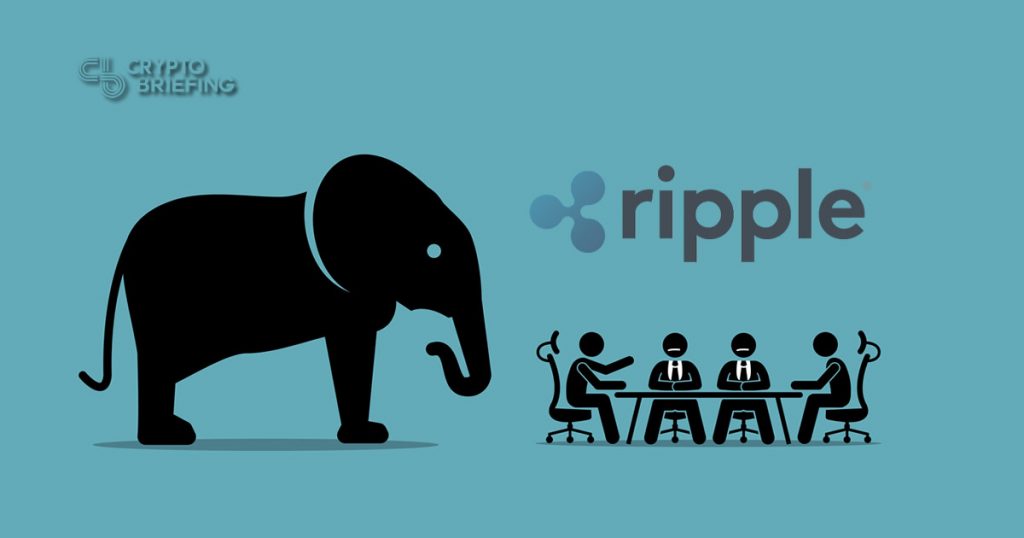 Brad Garlinghouse, the CEO of Ripple, said that a large portion of the company's profits come from selling XRP. While Garlinghouse insists that Ripple as a company was cash positive, he noted that taking away their XRP revenue would make them significantly "less profitable."
XRP Sales Keeping Ripple Alive
XRP, the third-largest cryptocurrency by market cap, has been marketed as a solution to cross-border settlements since its inception. The recent statement from Ripple's top executive, however, also describes the cryptocurrency's abilities at keeping the company profitable.
Garlinghouse indicated that while the company was cash-flow positive, a large chunk of its profits came from selling XRP. Taking away XRP from Ripple would take a heavy toll on the company, he said in a statement to the Financial Times.
The statement came after he was asked where that cash flow was coming from.
"Well XRP is one source. I don't know how to answer that because if you took away our software revenues, that would make us less profitable. If you took away all our XRP, that makes us less profitable," he said.
The fact that Ripple would not be profitable or cash flow positive without selling XRP didn't come as a surprise to the company's critics, who have been questioning Ripple's partnerships with remittance services such as MoneyGram.
Defining XRP Sales
While XRP has been one of Ripple's main sources of revenue, the profits from XRP sales have significantly dropped since the end of last year.
The company deliberately cut its programmatic sales in Q4 2019 in order to act as "disciplined, responsible stakeholders."
Over the course of Q4 2019, the company sold 13 million XRP tokens only through institutional direct sales (OTC), which represented a fivefold decrease from the total sales it made in Q3 2019.
In the interview, Garlinghouse also revealed that Ripple was using XRP to incentivize companies that use its remittance solutions. The size of the incentives depended "upon the shape and size and type and how high a priority" these companies are, he explained.
MoneyGram, one of Ripple's most important strategic partners, revealed last week that it received $11.3 million in XRP from Ripple in Q3 and Q4 2019. The compensation was received for "developing and bringing liquidity to foreign exchange markets" and "providing a reliable level of foreign exchange trading activity," MoneyGram said in a Form 10-K document last week.
The company first referred to the incentives as revenue but decided to treat them as "contra expenses" after consultations with the U.S. Securities and Exchange Commission (SEC).
Garlinhouse's statement, combined with Ripple's failure to dismiss the class action lawsuit alleging that XRP tokens are unregistered securities, puts the company in an awkward position.
The fact that Ripple raises capital by selling XRP to its institutional partners will make it harder to win the case. However, incentivizing those same partners with its native cryptocurrency might result in a lack of confidence in the company.
Update at 21:03 UTC, March 02: Article updated to reflect that the lawsuit is not filed by SEC but is a class action lawsuit filed by investors.