XRP Price: The Case For Undervaluation Despite Recent Bull Run
Uncertainty in the remittance market could be temporarily priced-in.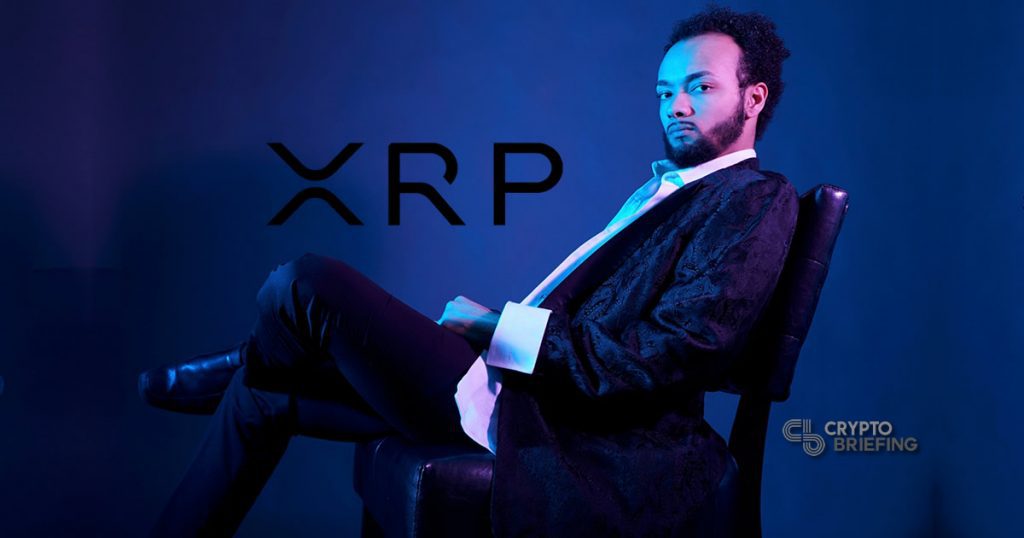 The main use case for XRP is as a cross-border payment mechanism within Ripple's xRapid product. The problem is that, as Ripple's Chief Cryptographer David Schwartz has admitted, that Ripple's transaction processing software "can work without XRP and without any blockchain tech."
Banks can actually use any currency they choose within the Ripple solution; and since banks tend to be risk-averse, it's easy to speculate that these banks may prefer to avoid exposing themselves to the volatility of XRP if it is not necessary.
According to Nathaniel Popper of the New York Times, a number of sources with close Ripple banking relationships suggest a consensus among those polled: XRP has little competitive advantage for bank adoption.
The announcement of J.P. Morgan's JPM Coin, "a digital coin designed to make instantaneous payments using blockchain technology", is a direct threat to XRP's business model, and despite a recent surge, it's clear that the coin's price has taken a hit over the long-term, as illustrated below.
Banks could seemingly use JPM Coin to replace XRP; this would avoid the volatility and risk associated with holding the coin, since JPM Coin is pegged to the USD.
JPM Coin was announced on February 14th and at the time the price of XRP was close to 1-year highs: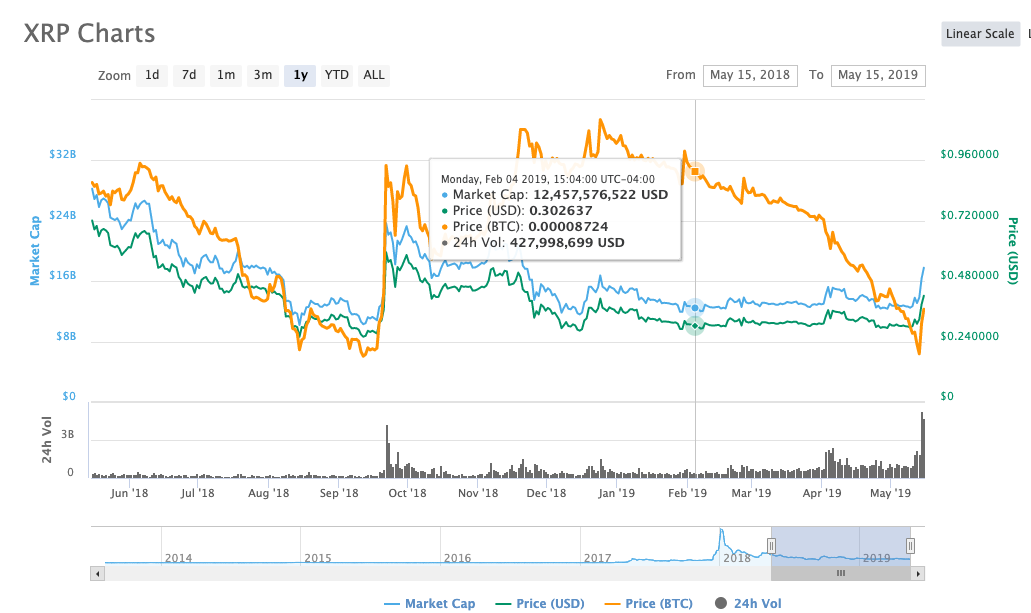 Prior to the 26% XRP surge this week, XRP was down more than 50% against BTC, and the coin is still down 37%.

During the same time frame, XRP also lost approximately 3% market share over the entire market, which indicates that the coin wasn't just underperforming against BTC.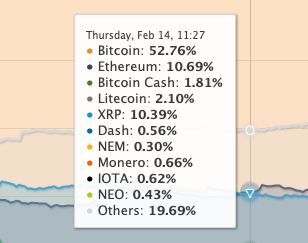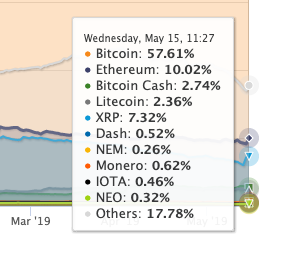 If we measure the performance of XRP against a basket of the top 15 altcoins by market cap since the JPM Coin announcement to the beginning of this week (factoring out the most recent 26% surge in XRP) we can see that XRP underperformed the market by 34%.
One caveat is that this underperformance also came during a period during which Coinbase announced they would list XRP – something their community has been yearning for over the course of the last 24 months. A rational investor would have expected positive news like this to outperform the market rather than underperform.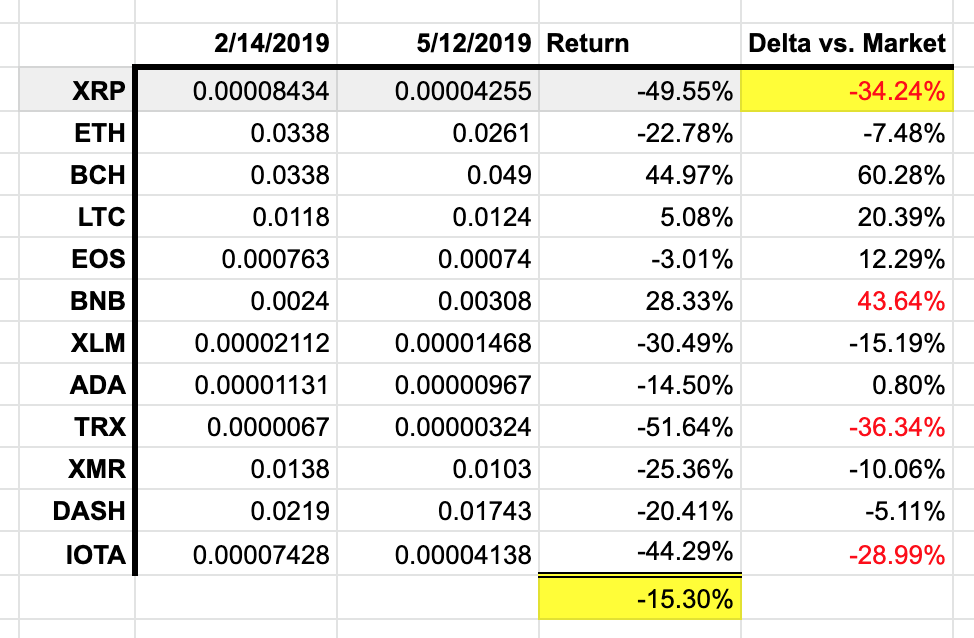 If you believe that XRP still has the same competitive position within the market, both before and after the JPM Coin announcement, then XRP should regress toward the mean with another 8-10% recovery following the 26% surge earlier this week.
We correctly predicted on Monday that XRP was primed to recover, and this analysis indicates that it might not be done just yet.
One thing we can say for certain is that XRP surges tend to have multiple legs, which you can easily visualize in their chart below: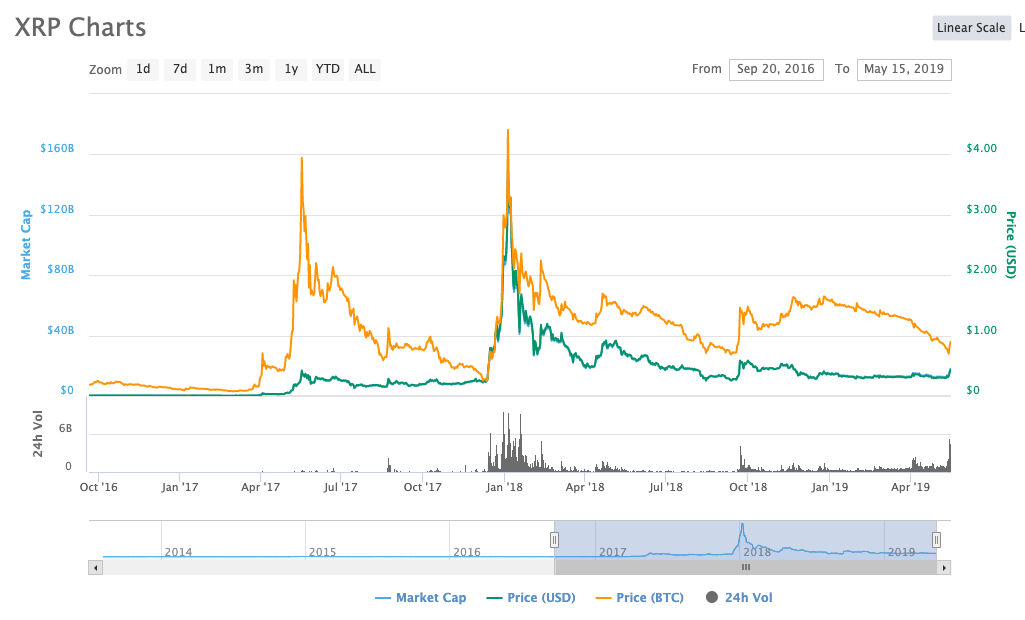 We haven't been able to witness JPM Coin tangibly take any market share from XRP yet, and at the pace the Ripple-powered tech is advancing, there is a chance it may not do so. That lack of clarity may be priced into the current price of XRP, reflecting more cautious sentiment among investors who are aware of impending competition, both from within the crypto sector and from incumbent banks.
In the short term there is reason to believe XRP could recover, since few – if any – remittance competitors are truly ready for market adoption. Once the fate of JPM Coin (and the nature of its adoption) are better understood, XRP may face tougher challenges.
In the meantime, Ripple continues to be in the enviable position of having first mover advantage.