5 Coins Surged More Than 25% in the Last 24 Hours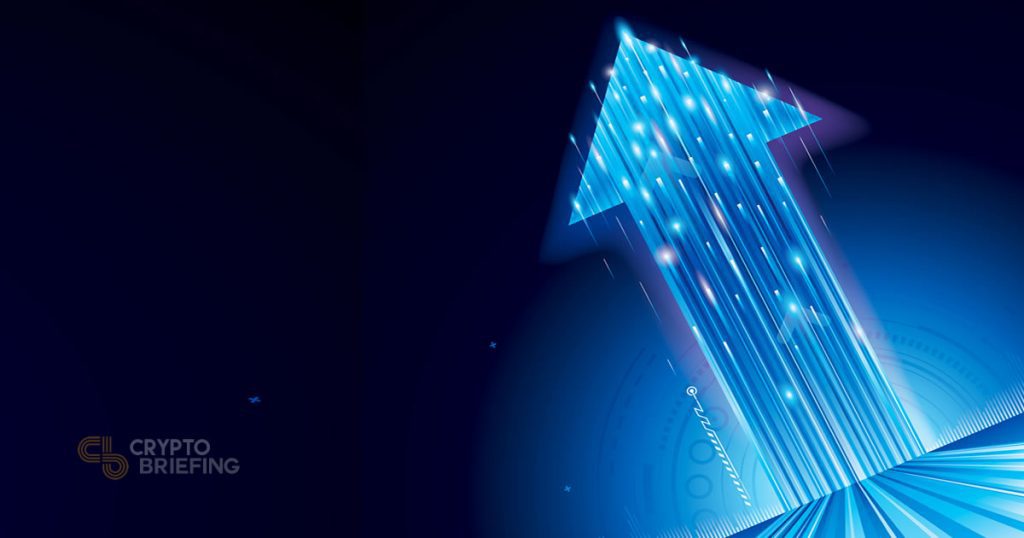 Over the last twenty-four hours, several major cryptocurrencies have recorded major gains. Bitcoin has remained close to $6,500 and others have seen huge spikes. Many tokens have benefited from the boost in the market, but 5 coins in particular have exceeded investors' expectations.
Cortex (CTXC) has emerged as one of the biggest winners of the day, after Bithumb announced its support for the token yesterday. Since the announcement, CTXC is up 59 percent and its market capitalization has risen to $65M. The company's mission is to provide machine learning models for users to create smart contracts on the Cortex blockchain.
Also benefiting from Bithumb's support is Populous, a business and invoice discounting platform on the Ethereum blockchain. PPT is up 28 percent with a market cap of $205M.
Other big increases include VeChain (VET), Ontology (ONT), and Lisk (LSK), which are up at least 27 percent.
What Caused the Spike in Value For These 5 Coins?
As Crypto Briefing has previously reported, asset prices sometimes rise by as much as 80 percent following a listing on Binance (and sometimes, other exchanges). The "Binance Effect" is great for short-term investors, but there is a tendency for those gains to revert back to pre-listing prices. Several cryptocurrencies saw major gains in the market today, but there's a good reason why each one has overperformed for the last twenty-four hours.
For Cortex and Populous, their Bithumb listings resulted in major surges for both tokens with investors looking to capitalize on this week's announcement. VeChain, Ontology, and Lisk capitalized on investors' confidence returning to the market over the week, and specific news to give them a huge boost.
Why Did the Other 3 Tokens See A Surge?
VeChain could have gained nearly 27 percent because of its rumored upcoming listing on Coinbase. The company's new "VeChainThor" platform has also launched and the company announced a blockchain vaccine tracing solution in China.
Lisk developers announced the launch of Lisk Core 1.0 for August 29th. As a result, the coin price rose by thirty-two percent in less than 12 hours. The dApp platform's momentum has since cooled in the market, but it's unclear how the cryptocurrency will perform with two weeks left before Lisk Core 1.0's launch.
A 38 percent increase for Ontology came only a few days after the launch of the company's "OWallet." The public blockchain and distributed trust collaboration platform also announced a partnership with Spuul and joined the SlowMist bug bounty program.
What Should Investors Expect Moving Forward?
Several other cryptocurrencies saw positive gains in the market over the past twenty-four hours, and stable Bitcoin prices are adding to investors' confidence.
There is a lot to be positive about: the question is if Bitcoin can remain stable or gain ground to continue the positive trend in the cryptocurrency market over the next few days.
The author is not invested in any digital asset mentioned here.