70 Billion CRO Burned Ahead of Crypto.org Chain Launch, Price Soars 70%
Crypto.com is preparing for Crypto.org Chain's mainnet launch on March 25. Ahead of the event, a record 70 billion CRO will be burned.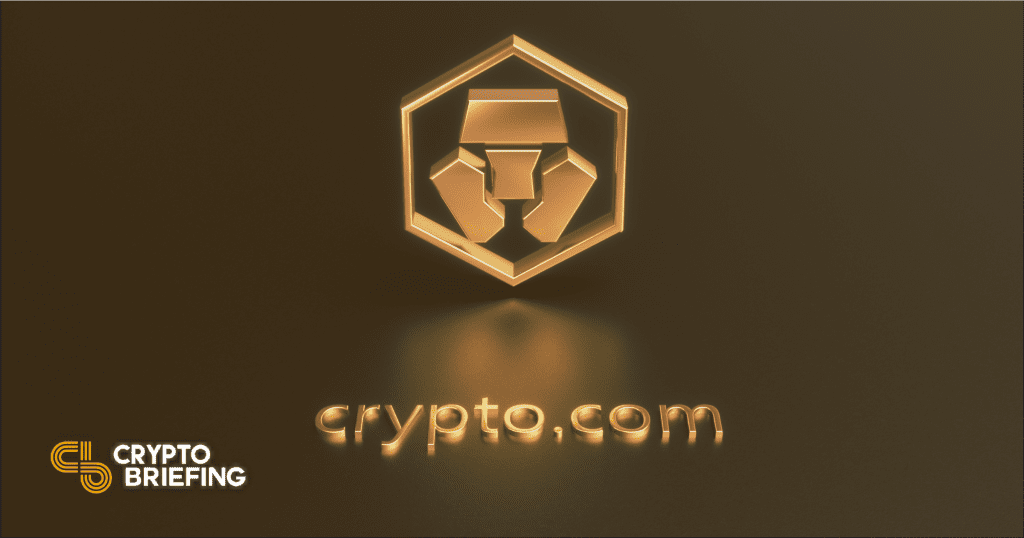 Key Takeaways
Crypto.org Chain will launch on mainnet on March 25.
The chain aims to provide high speed and low transaction fees to the DeFi and NFT markets.
70 billion CRO will be burned ahead of the launch. Price has soared 70% following the announcement.
The launch date for the Crypto.org Chain has been announced, with a major token burn scheduled today.
Crypto.org Chain Launch Looming
Crypto.org Chain will launch on mainnet on March 25, the Crypto.com team has announced.
Envisioned as an open-source settlement layer for payments, DeFi and NFTs, the network hopes to provide high speed and low transaction fees for its users. Speaking of the update, Crypto.com CEO Kris Marszalek told Crypto Briefing:
"We've long believed that the world needs a fully decentralized, open-source, public chain with high speed and low fees. Use cases driving mass crypto adoption through payments, DeFi, and NFTs all need this critically important infrastructure."
The chain has been in development for over two years, previously running two successful testnets. It also ran a Mainnet Dry-Run, dubbed Crossfire, which received over 3,000 validator applications. 275 million transactions were processed during Crossfire.
The blockchain will run a Delegated Proof-of-Stake consensus algorithm, and users can participate in securing the network using Crypto.com's popular DeFi Wallet.
Last month, Crypto.com revealed it would be partnering with Alchemy for the mainnet launch. Alchemy will help build developer tools and APIs for the network.
According to Crypto.com, the network will be particularly well-suited to DeFi and NFTs thanks to its high speed and low latency consensus. Marszalek also confirmed that using Cosmos SDK will benefit developers hoping to build on the network. He said:
"Leveraging Cosmos SDK and a rich ecosystem of tooling available, developers will be able to issue new tokens, build AMMs and create NFTs at ease and with strong performance on the Crypto.org Chain."
Crypto.org Chain will support Crypto.org Coin (CRO) as its native currency.
CRO has previously been available to users of Crypto.com's vast ecosystem, which comprises a DeFi Wallet, cryptocurrency exchange, and Visa card offering.
Major Token Burn and Price Spike
With the Crypto.org Chain launch looming, the team has also announced a burn of a significant supply of the tokens. Token price has skyrocketed over 70% in the hours following the announcement.
70 billion CRO will be burned ahead of the event. Of the 70 billion supply, 59.6 billion tokens will be burned today.
The remaining 10.4 billion is locked inside a smart contract, scheduled to be burned monthly. The burn means CRO's circulating supply will increase from 24% to over 80%.
The remaining 5.9 billion CRO will be kept for block rewards and ecosystem development, with 5 billion and 0.9 billion allocated respectively.
Etherscan shows a series of transactions for the token burns, which commenced early on Monday.
After the burn is complete, the token supply will be 30 billion. 25 billion of those tokens are already in circulation, with the remaining 5 billion to be emitted in block rewards over the next decade.
CRO saw a huge spike today as a result of the burn. It's jumped 70% and still rising.
With the supply burn, the team says, Crypto.org Chain is "100% ready to rock the worlds of payments, DeFi and NFTs."
Disclosure: At the time of writing, the author of this feature owned ETH, among a number of other cryptocurrencies. Crypto.com is a sponsor of Crypto Briefing.