After VanEck, NYDIG Files Application for Bitcoin ETF
Two Bitcoin ETF applications are now pending review with the SEC.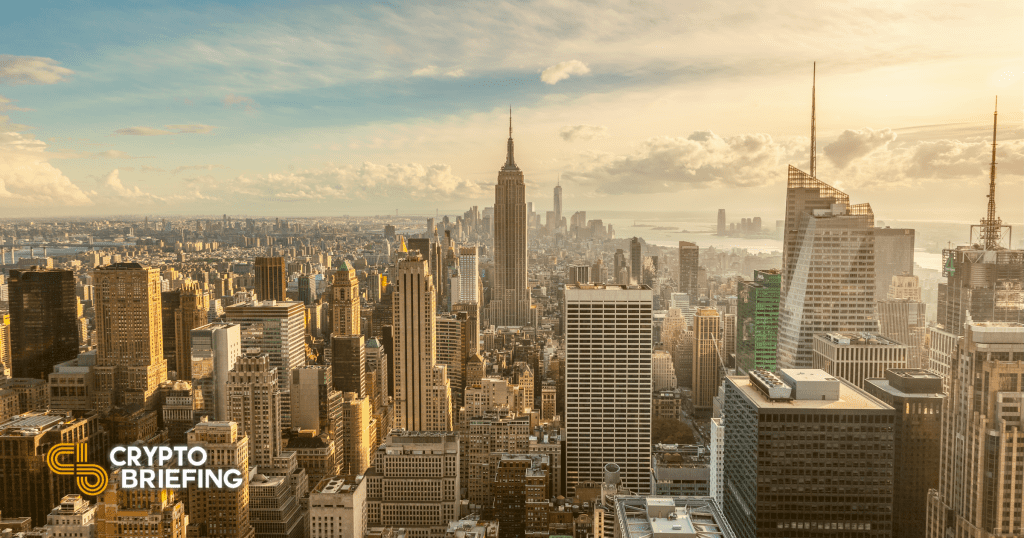 Key Takeaways
NYDIG has filed an application for a Bitcoin ETF with the SEC.
A recent ETF application from investment firm VanEck is currently pending review.
Previously, the SEC has rejected several applications for a Bitcoin ETF.
Bitcoin custodian and asset management firm New York Digital Investment Group (NYDIG) has filed an application for an Exchange Traded Fund (ETF) to issue shares of "NYDIG BITCOIN ETF."
NYDIG Aims for Bitcoin ETF
U.S.-based crypto financial service provider NYDIG has submitted a Form S-1 filing for a Bitcoin ETF with the Securities Exchange Commission (SEC).
The new trust company will join NYDIG's subsidiaries, Asset Management LLC and NYDIG Trust Company LLC, which will act as sponsors and custodians for the fund. Morgan Stanley & Co. LLC is listed as the initial authorized partner in the filing.
VanEck applied for a Bitcoin ETF on Dec. 29, 2020; the review from the SEC is pending for 90 days. The estimated average burden hour per response for S-1 form is roughly 27 days, though the SEC may take up to 150 days to review applications.
To date, no such applications have been approved. Wilshire Pheonix, Gemini, Bitwise Investment, and VanEck were all denied approval before the pandemic-induced crash in March 2020. Wilshire Pheonix was the last to join the list of rejects in February 2020.
VanEck then revisited its plan with a renewed application and is now joined by NYDIG.
According to JP Morgan's strategists, a Bitcoin ETF would cause a short-term price correction as alternatives to Grayscale's Bitcoin Trust would cause an outflow from the trust.
However, custodial services in the market like Coinbase, Gemini, Fidelity, and competing offerings like Bitwise's Bitcoin and crypto index already affect Grayscale's GBTC premium.
Quantum Economics analyst Charles Bovaird finds JP Morgan commentary "quite speculative." He shared with Crypto Briefing that Grayscale's Bitcoin Trust is open to institutional and accredited investors only, and it also has an annual 2% fee. Therefore, a Bitcoin ETF could end up attracting the retail market. He said:
"If U.S. regulators approve a bitcoin ETF that has lower fees, that could easily lure investors to that fund, motivating them to abandon Grayscale Bitcoin Trust."
A Bitcoin ETF could resonate with retail investors who use pension funds, mutual funds, and other investment vehicles. It would also strengthen the view that Bitcoin is going mainstream, amid a surge of institutional interest in the asset.
Still, all applications like NYDIG's will need approval from the SEC first.
Disclosure: The author held Bitcoin at the time of press.