Akoin Wants To Undo 'Confusing' Launch, Become Serious Project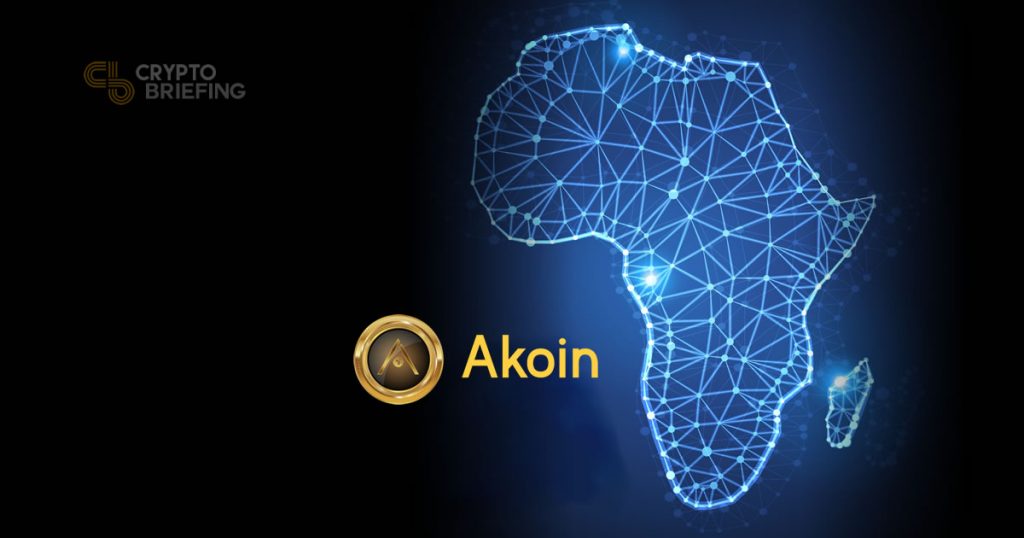 Despite the mainstream media's stream-of-bad-news schedule, cryptocurrency has a long and proud tradition of philanthropy.
The Pineapple Fund, which closed in early May, donated $55m in bitcoin to a wide variety of charitable causes, including water sanitation in Africa and improving internet privacy levels. Binance established its Blockchain Charity Foundation in Malta at the end of July.
Cryptocurrency is supposed to make financial services accessible to the vast portions of the world that remain unbanked. The reality is groups who would most benefit from cryptocurrency, are the ones most under-represented in the space.
People who hold cryptocurrency already have access to wider financial services. A survey from earlier this year found 58% of cryptocurrency holders were white males under the age of 34; studies last year found holders were principally based in North America, with a university education.
This demographic has fewer problems getting a loan for a business, or a mortgage for a house.
---
Akoin: More than a city
Launched by the American-Senegalese rapper, Akon, Akoin was the talk of the town when it launched in mid-June. Newspapers reported on the rapper planning to build his own city-state – with Akoin as the official currency – on a 2,000-acre plot gifted to him by the President of Senegal.
But there's more to the project than self-aggrandizement. Akoin say their project is a bridge to encourage investment and entrepreneurship in Africa, and other emerging economies. Rather than Caligula's horse, the team sees it as a platform to promote business across the African continent.
"The key thing we are focusing is getting the public, potential users and investors to understand just how important Akoin is and the size of the opportunity," said Damoy Robertson, Akoin's Marketing Advisor in an email. "Because of the stigma surrounding celebrity ICOs and the scams we've seen, people tend to form an opinion (often negative) before looking into the project or the good Akoin will bring."
Akoin is building a blockchain network for users to perform financial transactions and store money. The network will be accessible via mobile phone – what most of Africa's banking infrastructure is based on – and will host multiple dApps, similar to platforms like Ethereum (ETH).
The platform has already formed partnerships with a blockchain-powered voting system, decentralized crowdfunding tool as well as the German software developer, SAP.
Akoin also announced partnerships with Butterfly, a marketplace for social influencers and BitMinutes, a smartphone-based transaction network, today.
---
What's the point of Akoin?
Multiple African countries face structural problems. Corrupt authorities and inadequate infrastructure make economic development difficult. The team hopes Akoin will create a sustainable environment for businesses to access resources and finance, as well as encourage investment in emerging markets.
"I feel like transparency is the one thing that can weed out the corruption in Africa and create a system that can put everything back together where the people are more in control over the resources," Akoin's founder, Akon said.
That said, Akoin still has a long way to go before it can be taken seriously; there was a lot of confusion in the project's initial days. Akon promised Akoin tokens would be issued in mid-July, which didn't happen. With no clear roadmap, whitepaper or message, the focus shifted onto some of the more outlandish propositions, like the city project.
"When Akoin was first announced we were still very much in the ideating stage and I think generally people became confused with the direction of the project because we were still mapping things out.", said Robertson. "We were thinking out loud in those stages which is where some of the confusion stems from."
---
Blockchain to support African development.
Akoin isn't alone. A Black Panther-inspired cryptocurrency, Wacoinda, is also set to launch later this year and will promote education and economic advancement. Dash (DASH) has also expressed an interest in expanding operations across the continent, especially in Ghana and Nigeria.
The Akoin team want to raise funds principally through a private sale later this year but will also host an ICO sometime in October. Because of its celebrity links, Akoin has attracted a lot of interest; Stellar Lumen's (XLM) Jed MacCaleb even attended the project's official launch party in Los Angeles.
Part of the project's efforts for the rest of the year will be trying to undo some of the damage from its confusing launch, and convince investors it should be taken seriously. "We are creating something very real here that will not only be life-changing for young people in emerging economies but with real investor benefits," Robertson added.
Information on the project is still scant, but a whitepaper is set to be released in the coming weeks. When asked about the technical side of the project, Akon said he let "the geeks figure it out".
There is much going for the project: it wants to encourage sustainable business development rather than prop-up an existing system of short-sighted handouts. Noble visions and values are often missing from the world of high finance, and Akon has made strides in identifying that blockchain tech could be the missing link that long-term economic emergence and empowerment requires.
That said, Akoin could probably best help itself by proving its viability: an over-reliance on celebrity will stop the project being treated seriously.
And geeks don't always figure it out.
The author is invested in BTC and ETH, which are mentioned in this article.