Surprise! Binance Researchers Prefer Binance Chain
In other news, 9 out of 10 Bitcoin maximalists recommend Bitcoin.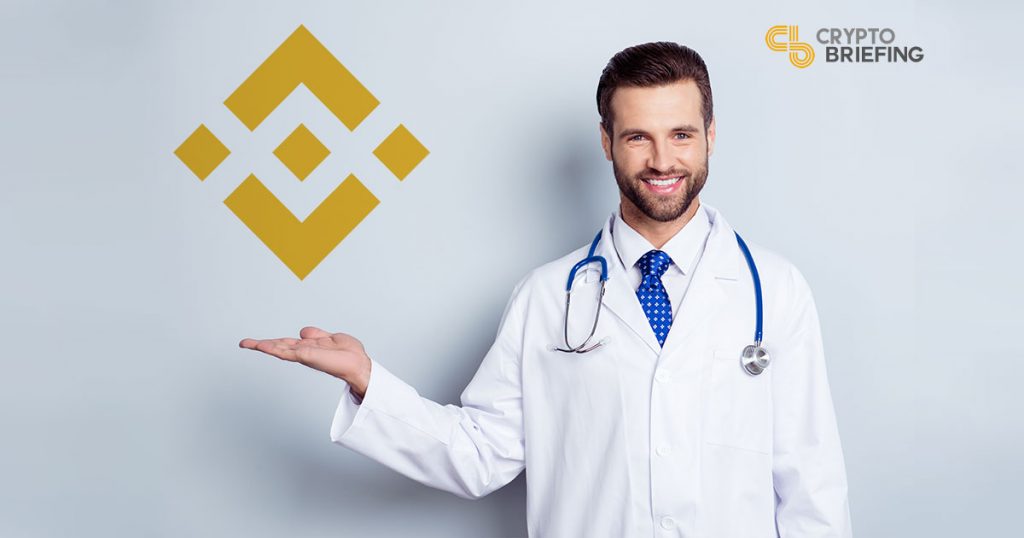 The scalability trilemma continues to dog blockchain economies, according to the latest Binance Research. Ethereum, while clinging to the crown as the dominant token economy, is facing stiff competition from a range of scrappy competitors. And you'll never guess which blockchain Binance researchers consider to be a top contender.
The report, titled "The World of Tokenization," recognizes Ethereum's success as "the most used blockchain worldwide for developers to issue new tokens." As the dominant network, Ethereum has introduced a large variety of fully developed token standards, including newer innovations such as security tokens and non-fungible tokens.
But despite Ethereum's large range of offerings, Binance Research says, the "vast majority of these tokens are worthless," and tokens on other blockchains also hold little value. The big exception is Binance Chain, which has "the second largest amount of positively-valued tokens," after Ethereum.
The study explains that "newer blockchains have begun to compete in different segments" as Ethereum suffers from issues with scalability and gas fees. In addition to Binance Chain, which allows users to pay fees "in any valuable asset," popular competing blockchains mentioned in the report include "EOS, Ontology, and TRON or second layers running on blockchains like Simple Ledger Protocol for Bitcoin Cash."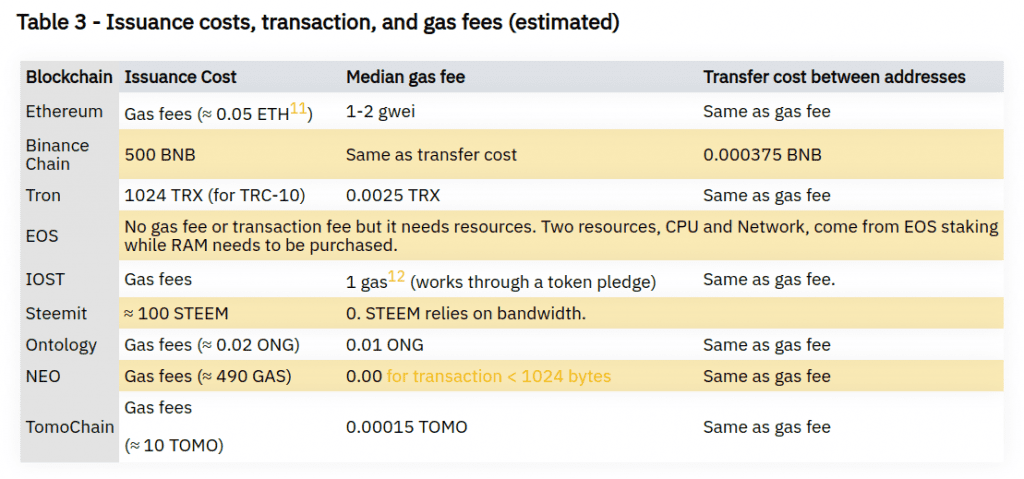 Presenting a detailed comparison of token-focused blockchain solutions, the study examines some of the distinctions between the various networks. DApp availability justifies the growth in use-case for token ecosystems and therefore is a key factor for consideration, according to the report, and speed and fees are important considerations as well. The researchers also consider "easiness to build," along with security and the extent to which a blockchain is decentralized.
In terms of DApp activity, EOS and TRON are the favorite blockchains for casino-style gaming. Ontology is a favorite among gamers, while exchange dApps have a strong presence on NEO.
Ethereum is more diversified in its offerings, with growth in a wider range of applications in finance and exchange. The blockchains seeing the most activity are "Ethereum, Binance Chain, EOS, Tron, and NEO."

Binance Research points out that many blockchains offer a "compelling value proposition" for the issuance of tokens, which may eventually overtake Ethereum's dominant position. Binance Chain in particular is singled out for "the creation of tokens natively" giving it an advantage over others that rely on smart-contract deployments, like Ethereum and a number of competitors.
With the relatively low number of use-cases and users across the industry, the report concludes that even though Ethereum currently dominates, it is "too early to rule out" potential competitors.
"In the long run," the study says, "a wide variety of programmable blockchains will likely coexist if interoperability solutions across chains develop and prove to be secure and usable."