Bitcoin Recovery Revives Safe Haven Debate, As "ETF" Comes To Market
Bitter debates rage on the fundamental drivers behind Bitcoin.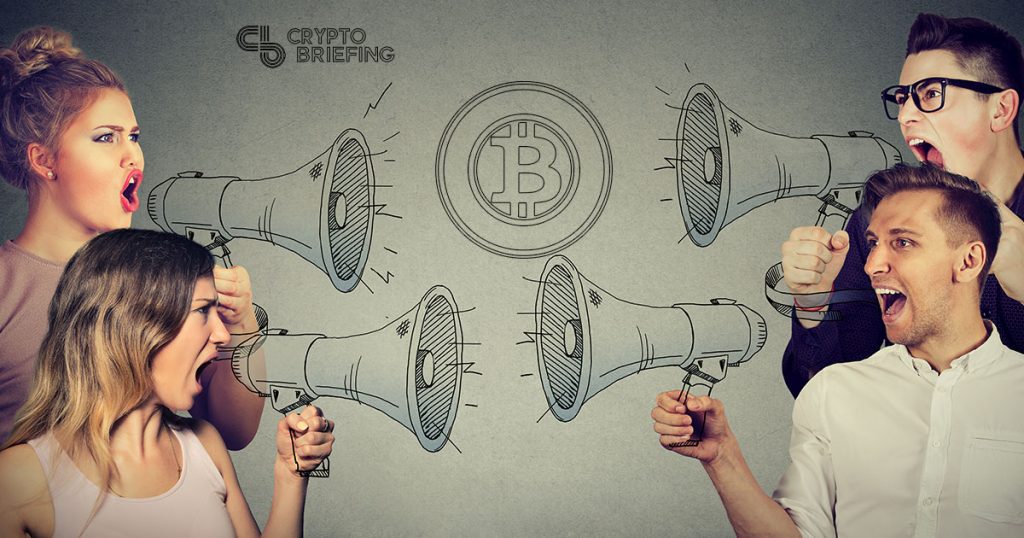 Crypto markets are back with a vengeance. Following a lukewarm Monday start, BTC jumped 6% in a single four-hour period. The rest of the market followed Bitcoin into the green, though altcoins are showing smaller gains – resulting in fresh highs for Bitcoin dominance.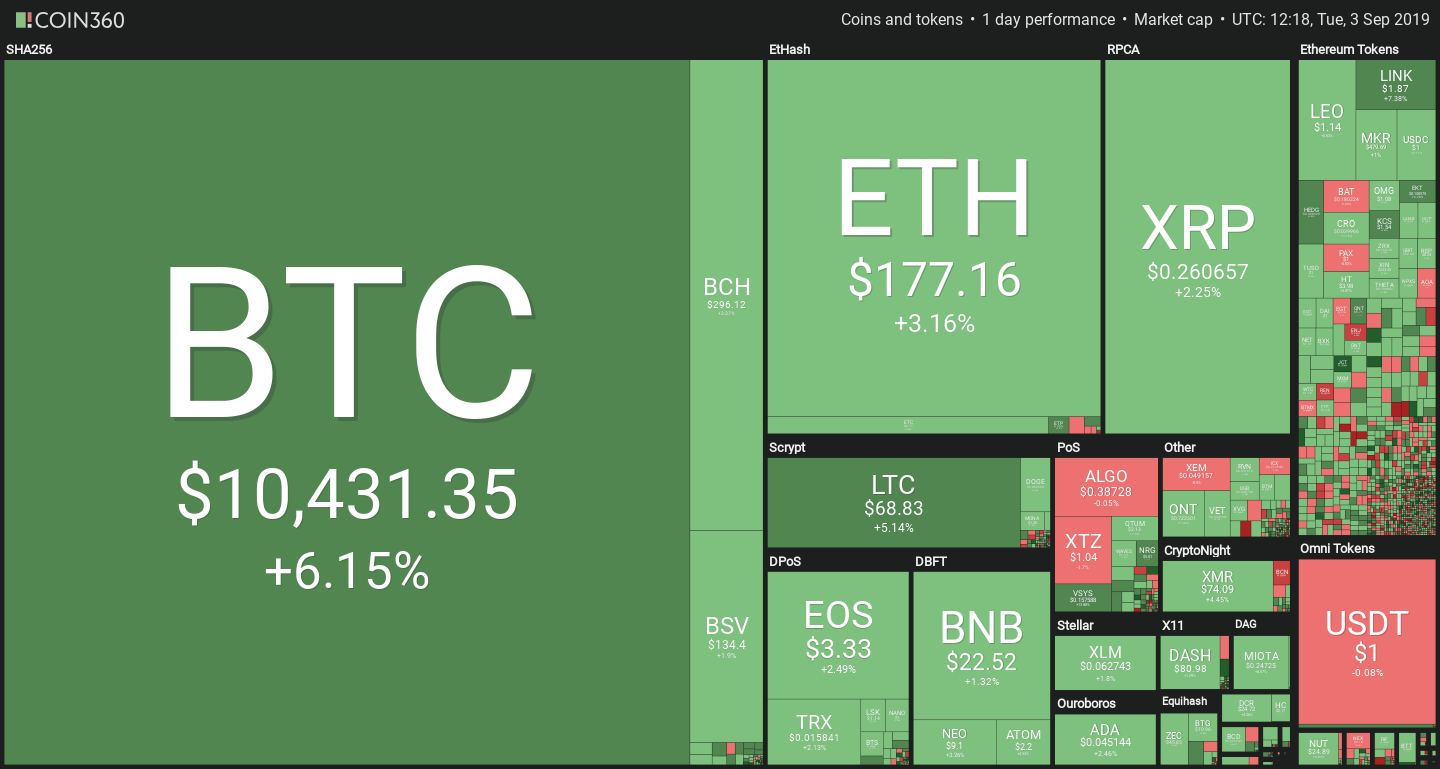 The rise has revived the fierce debates on whether Bitcoin can be considered a safe-haven asset. One one hand, some analysts and experts are correlating the rise to the dramatic fall of China's Yuan amid rising trade war tensions. These include Anthony Pompliano, a well-known Bitcoin advocate.
https://twitter.com/CL207/status/1168590781826781185
The similarities between BTC / USD and USD / CNY movements are striking, though they are moving in reverse directions– Bitcoin is appreciating against the dollar, while the Yuan is losing value.
In the other camp are experts like Peter Schiff, CEO of Euro Pacific Capital, who dismissed the correlation as pure speculation.
As trade tensions rise and the yuan falls, Bitcoin is trading back above 10K. But don't believe the hype that this rise reflects safe haven buying, similar to gold. Bitcoin is not being bought by investors searching for safe havens, but by speculators betting that they are!

— Peter Schiff (@PeterSchiff) September 2, 2019
As reported by Crypto Briefing, many other analysts have pitched in their opinion on the matter. The issue is complex, and the truth is that nobody will know for sure until a recession actually occurs.
George McDonaugh, CEO of KR1, argues that this movement has little to do with global economic trends:
Cryptocurrencies are still not very well integrated in the global financial markets, meaning that this rise could be just a natural Bitcoin fluctuation.
Yet, asset markets tend to exhibit Second Order Chaos, in which a system reacts to predictions made on it. Like a self-fulfilling prophecy, if everyone believes Bitcoin to be a safe haven asset, it could very well become one.
Ross Middleton, CFO of DeversiFI (formerly Ethfinex), highlighted that a strong technical performance has already had a significant impact on Bitcoin price projections. "A break above $11k resistance could open up significantly more short term upside price potential," he said.
---
VanEck and SolidX launch ETF… Sort of
VanEck Securities and SolidX Management have announced today the launch of a limited ETF, following the previous postponement of a full ETF. The "limitedness" of the ETF consists in the client target: thanks to SEC Rule 144A, they can offer securities to specialized institutions such as hedge funds and banks, but not to retail investors.
Jake Chervinsky, general counsel at at Compound Finance, argues that calling it a "limited ETF" is misleading.
This is misleading. The VanEck SolidX Bitcoin Trust is *not* an ETF. It looks exactly like the Grayscale Bitcoin Trust, which was launched almost six years ago. Calling this a "limited ETF" is a cute marketing strategy, but that's about it. Calling it a full ETF is just wrong. https://t.co/e5kyeAE4gC

— Jake Chervinsky (@jchervinsky) September 3, 2019
"'Limited ETF' is a made-up term, not a recognized & regulated type of financial vehicle," he added in a second tweet. "Rule 144A is a fairly complex way to eventually make the shares of a private investment trust available on secondary markets. It's not an 'exchange-traded fund' in any meaningful sense."
---
Lightning Network suffers critical vulnerability
While the price is enjoying a positive dynamic, bad news has struck Bitcoin's key scaling solution. According to an Australian researcher, the Lightning Network contains a critical flaw that could result in loss of funds. The exact issue will be disclosed four weeks from now, in order to give node operators time to upgrade their software to a patched release.
While this is perfectly normal in the world of software engineering, the Lightning Network is not having the best time right now. Nearly a quarter of its channels were closed since the start of the year.
---
Libra slammed by ECB board member
In a conference organized by the European System of Central Banks, Yves Mersch, executive board member of the European Central Bank, claimed that Libra will be "cartel-like."
Mersch's concerns are the same as those raised by members of Congress, as well as by cryptocurrency advocates. It's a centrally-issued, centrally-governed and centrally-controlled currency that has little in common with decentralized assets.
That doesn't mean that the ECB has turned pro-crypto – the main objection is that Libra is attempting to become a semi-sovereign currency issuer, thereby robbing the world's governments of their monopoly over the money supply.
The ECB is the latest of a host of other central authorities calling out the proposed Facebook currency.