BTC Becomes Institutional Investors' Favorite As Interest In ETH Withers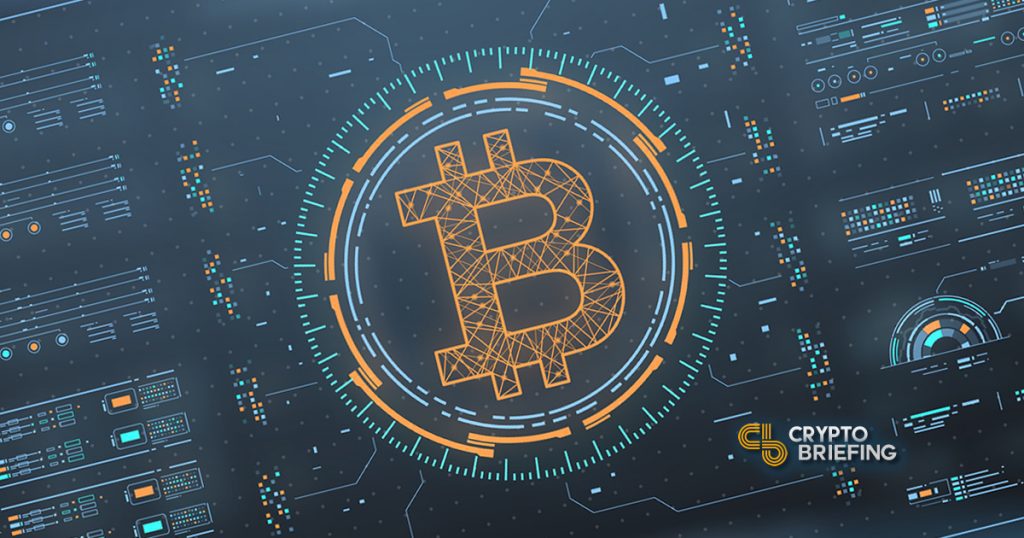 Bitcoin (BTC) is becoming the cryptocurrency of choice among investors. A report published by the investment advisory firm SharesPost found 68% of investors thought bitcoin had the most potential; an increase in sentiment since January, when only 48% saw BTC as the best cryptocurrency.
The report found respondents were more favorable to the coins with the largest market caps. As well as bitcoin, Ether (ETH), XRP and Litecoin (LTC) were all well received by investors and consumers alike. Despite bitcoin's rising popularity, Ether was still the investors' favorite but had seen its lead decrease. 87% said ETH was the best cryptocurrency in January; this had shrunk to 71% when they were asked again in July.
"Both investors and consumers overwhelmingly picked Bitcoin as the top currency they own, followed by Ethereum, XRP, and Litecoin", the report said. "The three currencies, they said, offer the most potential for long-term success..XRP remains investors' preferred choice over Litecoin and Bitcoin Cash."
Among consumers, which the survey classed as 18-64-year-olds residing in the United States, bitcoin was already considered the best cryptocurrency and had consolidated its lead with a further 6% increase. Over three-quarters of consumers asked said BTC would be the most successful coin. Slightly fewer people thought ETH would be the most successful coin in July compared to January, with a 3% drop in sentiment.
The survey had over 2,400 responses, with 538 coming from individual and institutional accredited investors.
---
Ether loses out on declining ICO sector
Despite the recent sell-offs from the ETF decision postponement and Goldman Sachs shelving their BTC trading desk, people remain generally optimistic about the future of cryptocurrency. A survey conducted by YouGov found that 50% of millennials – those born between the 1980s-1990s – were interested in using crypto as their primary form of payment.
More people also thought cryptocurrency would become widely accepted within the next ten years, according to the study. 36% said it would be a common sight in the next decade, compared to 34% who didn't think it would be used in the same timeframe; millennials saw the mainstream adoption of cryptocurrency as more likely compared to older generations.
"The stand out feature of this YouGov survey is the heightened awareness and openness to cryptocurrencies by millennials – acceptance by this core demographic is key to ensuring global adoption in the future," said Thomas Schouten, Lisk's (LSK) head of marketing. "The survey shows us that the global leaders of tomorrow are aware and open to cryptocurrency but, saying that, there may still be some way to go in improving understanding of the real future utility of the underlying technology."
---
Why the increase in Bitcoin sentiment?
Ether has suffered from a drop in price since the start of the year. A recently published report suggested waning interest in Initial Coin Offerings and lower funding targets meant there was less demand for ETH; projects selling off their ICO funds has also been suggested as a contributing factor.
SharesPost's report also highlights that investors and consumers are still bullish towards cryptocurrency, with some interested in increasing their holdings.
This shouldn't come as a surprise, according to Rafael Delfin, the head of research at Brave New Coin. Cryptocurrency is showing all the signs of becoming a new asset class and for financially stretched millennials, this offers the ideal investment opportunity.
"The main takeaway of this survey is that as baby boomers captured the gains of the stock market during the past 30+ years and now will start to cash out for retirement, young adults are turning to a new paradigm, that both resonates with their values and has a significant upside potential, for performance gains," Delfin said.
Markets have begun to recover slightly since Wednesday's plunge. In the run-up to the SEC's next Bitcoin ETF deadline, it is likely market euphoria will begin to pick up and with it, price, although today's decline to $200 could break resistance and send ETH tumbling further.
Bitcoin sentiment could possibly increase again by the end of the year, but this depends on the SEC's decision.
The author is invested in BTC and ETH, which are mentioned in this article.