Bitcoin Derivatives Platform BitMEX Makes KYC Mandatory, Whales to Trade Elsewhere
As the last bastion of non-KYC centralized exchanges begins to fall, the future looks bright for DeFi protocols.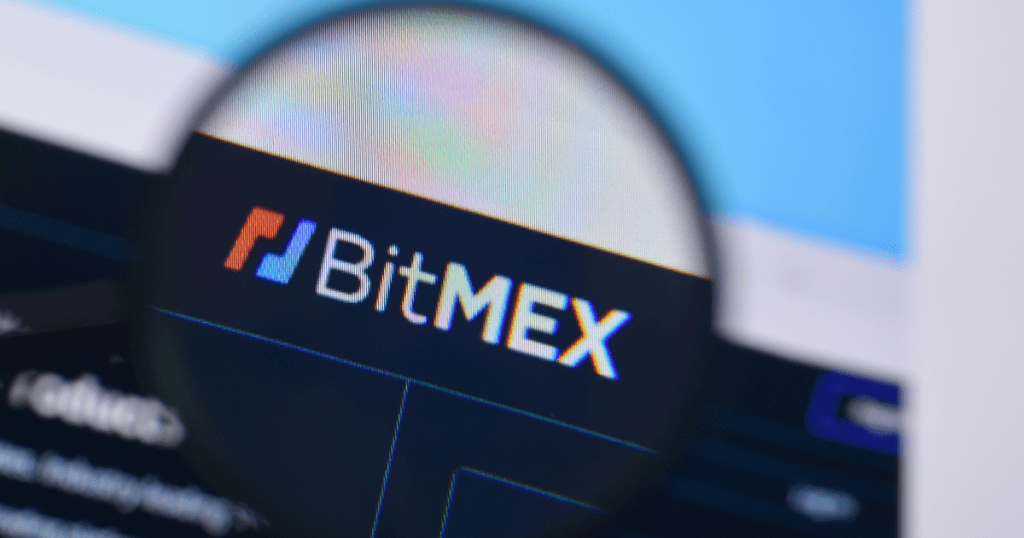 Key Takeaways
BitMEX is implementing mandatory KYC for all users, irrespective of trading size.
Moving in the direction of regulatory requirements can catapult the exchange into a playground for hedge funds.
This provides a unique opportunity for derivatives DEXes to fill BitMEX's shoes as a non-KYC trading venue.
BitMEX's new KYC policy requires all users to submit their personal information to the exchange by February 2021. This presents an opportunity for the exchange to cater to a broader customer base, and also creates a chance for DEXes to rise to the occasion and take over the non-KYC trading market.
BitMEX Moves Towards Regulatory Standards
The industry's largest derivatives exchange announced KYC for all users starting from Aug. 28, 2020.
BitMEX, an exchange that boasts close to a trillion dollars in yearly volume, is a haven for whales who want to bypass KYC while still trading millions of dollars in crypto.
Many customers trade on the platform because of the no-KYC policy, and the latest move can act as a catalyst for rival Binance to usurp the futures and perpetual contract market.
The CFTC probed BitMEX for allowing residents of the United States to trade on its platform without registering with the agency.
The U.K.'s primary financial market regulator, the Financial Conduct Authority (FCA), also warned U.K. residents against using the exchange. The derivatives platform is alleged to have "providing financial services or products in the U.K. without our permission," per the FCA.
As regulators turn their attention to BitMEX, and crypto markets in general, the need to find a balance between crypto's cypherpunk ethos and regulatory requirements is a must for the industry's longevity.
Centralized exchanges like BitMEX are far more prone to regulatory action than their decentralized counterparts. Still, despite the newfound attention, many platforms including FTX Exchange and Phemex remain focused on serving traders.
Phemex, a derivatives exchange offering perpetual contracts with 100x leverage, told Crypto Briefing that:
"Our slogan, 'Trade Simple,' represents our desire to deliver straightforward financial services to as many people as possible. As such, we will continue to welcome and empower traders from all over the world while ensuring that our services always remain accessible."
Conversely, decentralized alternatives are also gaining steam. Ethereum-based DEXes have encountered stellar growth in 2020. dYdX and Synthetix, DeFi projects building permissionless derivative trading, can emerge as the biggest winners from BitMEX's KYC.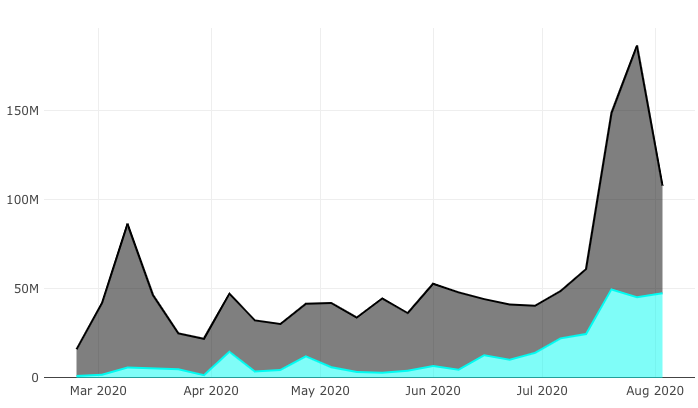 However, there is a bright side for BitMEX too.
With KYC implemented, the exchange will be able to establish itself as a legitimate player for large retail traders and institutions. By registering with the CFTC, it can continue to serve clients in the United States – an essential move to retain its vast liquidity.
As crypto matures and starts to attract attention from more institutional funds and corporations, BitMEX can cater to their requirements for both legitimacy and liquidity, thus continuing its fantastic growth story.