Brave Browser Has Reached 12 Million Monthly Active Users
New privacy & payout features are on the way.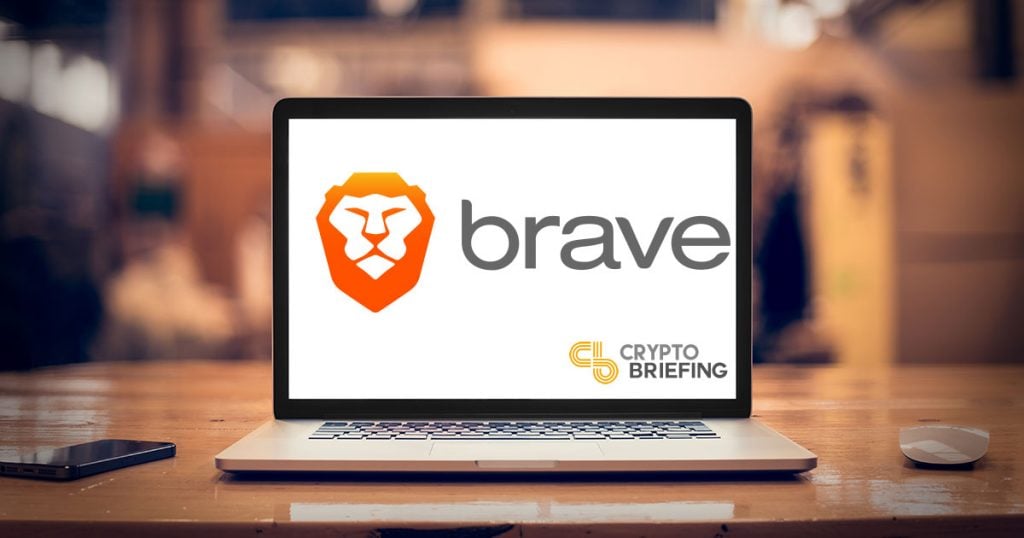 Brave, the popular crypto-integrated browser, has surpassed its previous adoption records.
As of Mar. 5, Brave had 4 million daily active users (DAU) and 12 million monthly active users (MAU). Based on Brave's previous usership statistics, this means that Brave attracted approximately 2 million monthly active users and 700,000 daily active users over the past three months.
Brave CEO Brendan Eich revealed the project's usership rates on Twitter last week:
12.2M MAU / 4M DAU — we will put on https://t.co/stKtfDgV01 so I don't have to remember to tweet ;-).

— BrendanEich (@BrendanEich) March 5, 2020
The browser saw some of its fastest growth last year thanks to the launch of Brave Rewards, which began to give free Basic Attention Tokens to ad viewers for the first time in March 2019.
Now, with that feature implemented, Brave is turning its attention to other areas.
More Privacy Improvements
Brave recently announced several upcoming privacy features.
On Mar. 5, the company revealed new anti-fingerprinting measures, which will prevent websites from tracking users. This new feature essentially randomizes browser data to make each user seem unique every time they open their browser or travel to another website.
Over the past few months, developers have additionally refined Brave's third-party ad-blocking practices, improved tracker blocking, and integrated Wayback Machine redirection with Tor.
Brave has also detailed its ongoing push for changes to privacy regulation on its blog.
Easier BAT Payouts
Brave's partner for token payouts, Uphold, announced a new debit card on Mar. 4.
This means that users who cash out their Basic Attention Tokens (BAT) will be able to spend their crypto rewards more easily. Uphold's debit card will allow users to spend BAT and other cryptocurrencies virtually anywhere, much like Coinbase's Visa card and similar products.
Until recently, Brave users who wanted to turn their rewards into cash had to send their tokens to their Uphold account, then withdraw their Uphold balance to a linked bank account.
Brave itself is working on easier payouts as well. Recent developer reports suggest that Brave's built-in Crypto Wallets will eventually be integrated with Brave Rewards. This payout method will offer a non-custodial alternative to Uphold that requires minimal identity verification.
However, that feature will not arrive for quite some time.