Coinbase and Visa Team Up to Expand Crypto Cards
More Coinbase Card features are on the way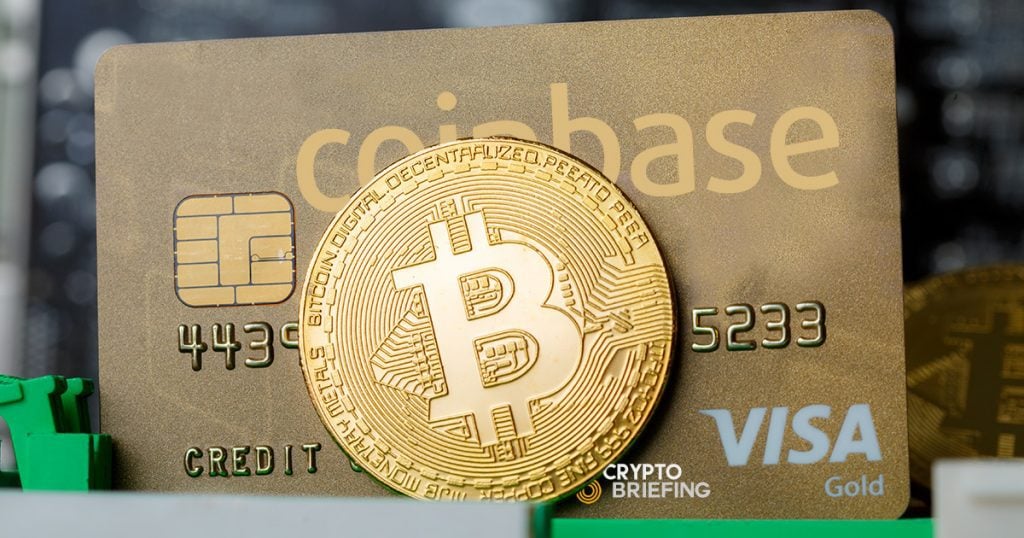 Coinbase has announced that it is now a Visa principal member, the first crypto company to gain membership. The exchange can now offer more services to current Coinbase Card customers, as well as extend service to a larger number of countries.
Though Coinbase has not announced any concrete plans for the immediate future, its options have opened up, according to an announcement published by the crypto exchange company on Wednesday, Feb. 19.
Coinbase additionally has the power to issue cards on behalf of other firms and companies, according to a report from Forbes. However, the company reportedly does not intend to do so.
More broadly, Coinbase's status as a principal member is a mark of recognition—it is a "significant milestone in the mainstream adoption of crypto," it said.
Coinbase's Payment Card
Coinbase first offered its Visa-powered Coinbase Card to UK residents in April 2019.
The card converts the cryptocurrency in a customer's exchange account to fiat currency as they spend it, eliminating the need to manually withdraw funds. It also allows users to spend their crypto at any location that accepts Visa cards, regardless of that merchant's support for crypto.
Since its initial launch, Coinbase has added support for several additional cryptocurrencies, including XRP and BAT, to the card. It has also expanded its area of coverage to include much of Europe: 29 different countries and regions are currently eligible to use the card.
However, the card is not yet available in the United States. Last May, the exchange suggested that it would extend the card to U.S. customers, but it has said very little on the matter since then.
Crypto Cards on the Rise
Coinbase claims that it is the first "pure play" crypto company to become a Visa principal member. This means that it is the first company with an exclusive focus on cryptocurrency to earn the distinction.
That hasn't stopped other crypto companies from offering similar products, though.
Crypto.com, BitPay, Wirex, TenX, Spend, and 2gether offer Visa-powered crypto cards as well. Meanwhile, Bitwala and Nexo have chosen to go with Visa's main competitor, Mastercard. On top of this, countless other crypto companies offer independent payment cards.
As a result, the market for crypto payment cards is saturated. However, Coinbase's highly popular exchange means that it may have an advantage against the competition.