The CFTC to Further Legitimize Bitcoin With Regulated Derivatives
The CFTC's move to regulate crypto will attract institutional money awaiting regulatory clarity.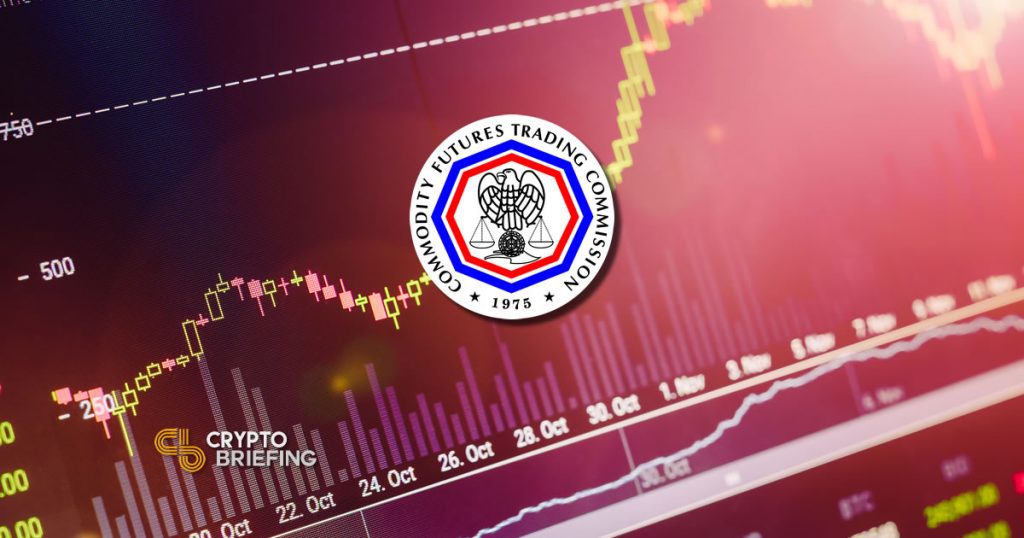 Key Takeaways
The primary regulator for derivatives in the United States is making the regulation of digital assets a priority for the near future.
The CFTC will focus on enhancing liquidity in U.S derivative markets too, which could limit the number of cryptocurrencies allowed for regulated derivatives.
As a central piece in the U.S regulatory puzzle, acceptance of digital assets by the CFTC will be a milestone for the industry.
In its strategic plan for 2020-2024, the CFTC will develop a framework to regulate and promote digital assets. Alongside Coinbase's IPO dreams, this could be a catalyst for major adoption in North America.
CFTC Boosts Chances of Crypto's Mainstream Moment
Cryptocurrencies are an unregulated asset class in most parts of the world. Despite discussions in international forums like the G20 regarding the need to regulate crypto, there has been no real effort from prominent governments.
This could soon change as the U.S. Commodity Futures Trading Commission (CFTC) sets its sights on the sector.
In its report, the CFTC says that it will "develop a holistic framework to promote responsible innovation in digital assets," dubbing digital assets as "21st-century commodities."
Innovation is a word thrown around by crypto projects all too often. The CFTC's definition is much broader than this. The four-year strategic plan offers further clarity on precisely how the regulator could deal with digital assets.
As a part of its plan to make commodity derivative markets more resilient, the CFTC wants to promote liquidity and transparency amongst all trading assets. Due to how illiquid many cryptocurrencies currently are, this focus means that only the top ten digital assets, if that, would make the cut.
As the United States' regulator for commodity derivatives, the CFTC is an integral part of crypto's fight for legitimacy in North America.
The agency has declared it believes BTC and ETH are commodities, not securities. This statement was backed up by the regulator issuing a license for regulated ETH futures to crypto derivatives platform ErisX.
With the industry's second-largest unicorn, Coinbase, acting on ambitions to become a publicly-traded company, there are several catalysts in play that could augment the institutional case for crypto. As the size of the pie increases, and regulators offer clarity on how digital assets are to be treated, there is significant potential for new capital to flow into the industry.