ChainLink Outperforms Market Through Crypto Winter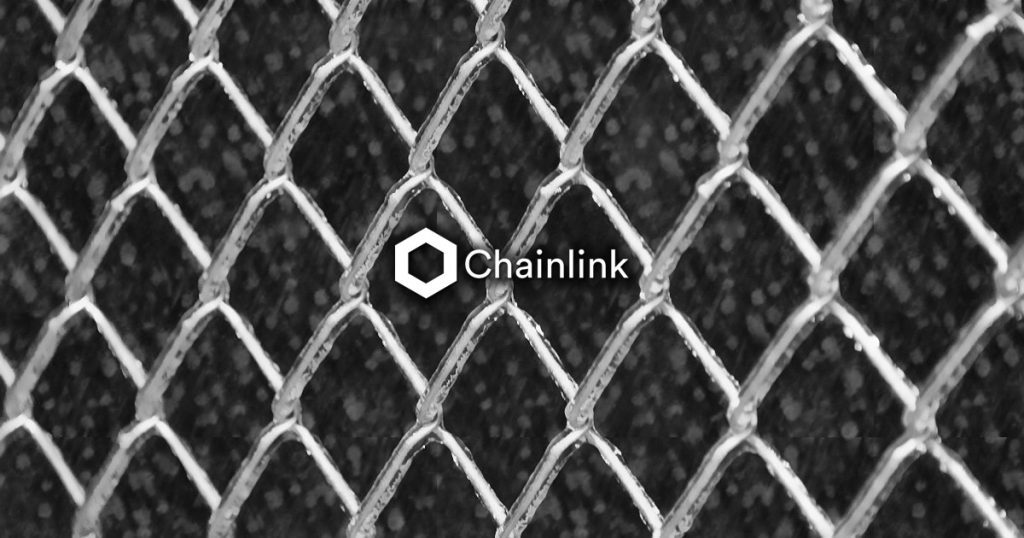 ChainLink (LINK) is one of the few tokens to have actually gained in value over the past six months, making it one of the best performing cryptocurrencies.
Statistics collected by CryptoCompare, a cryptocurrency price site, show that LINK's market value increased by 136% from $0.22 to $0.52 per token since July 19th. That may seem like a small gain, but it adds up to a $100M jump in the coin's total value.
This puts LINK's performance far ahead of many of the larger cryptocurrencies, most of which dropped in the same timeframe. Bitcoin (BTC) lost half its value, from $7477.50 in July to $3680.09 at the time of writing.
The story gets worse with the other coins, with most falling to a fraction of their former values. Ether (ETH) is down from $468.65 to $127.95; EOS from $8.42 to $2.44; Litecoin (LTC) down from $86 to $32. Stellar Lumens (XLM) experienced a 66% hit on its value, down from $0.30 to $0.10.
The best performing coin in the top-ten has been XRP, which fell from $0.48 to $0.33. A drop of just under a third, XRP narrowly beat TRON (TRX), which fell by 34%. Bitcoin Cash (BCH) was one of the worst hit, with more than 80% of its value wiped out.
---
What is ChainLink again?
ChainLink acts as a bridge between smart contracts and external data sources. Smart contracts can request relevant data from a decentralized network of oracle operators, which have access to relevant data feeds and APIs. Being decentralized means data doesn't have to come from just one source, making it safer and less prone to manipulation.
To incentivize correct and accurate data provision, operators have to stake LINK tokens when they submit data to smart contracts.
ChainLink believes this will increases smart contract functionality. The project says their "blockchain middleware" allows smart contracts to securely process complex information, making sophisticated agreements on the blockchain a very real possibility.
"By greatly simplifying how smart contracts can securely access key off-chain resources, ChainLink accelerates the development of increasingly useful smart contracts," the project says in an official blog post.
---
Why is the ChainLink Price Up?
ChainLink has been quiet ever since their ICO in 2017. Crypto Briefing's token progress report noted in March last year that although the project looked promising, its price had suffered from "abysmal marketing."
That changed in the last half of the year. ChainLink's social media presence – once almost non-existent – has seen an uptick in activity.
In the past five months, there has been a big increase in the companies – including Wanchain (WAN) – using its middleware. The project has announced 12 new implementations, covering a wide variety of different uses, such as sports and margin trading, on Twitter, since late August.
ChainLink has not been immune to wider market movements; it lost value during the major wipeout in mid-November. But its losses have generally been more muted, and gradual adoption has allowed LINK to recover quickly.
Whether LINK will continue its slow ascent upwards is hard to know. But the need for smart contracts integrated with real data is not one that will disappear quickly, and a strong performance may indicate a chance at actual adoption.
---
Crypto Briefing's CEO is an advisor to Wanchain, but was not involved in the production of this article.
The author is invested in digital assets, including BTC and ETH which are mentioned in this article.
Join the conversation on Telegram and Twitter!