Crypto 2019: Experts Predict Adoption But Also Losses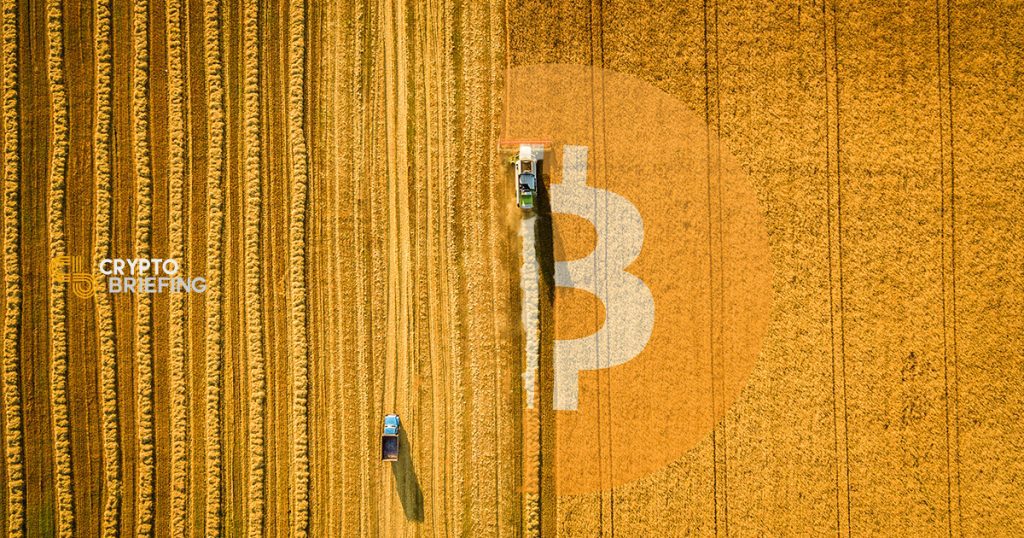 2018 was a thin harvest, but leaders of the crypto space are forecasting a bumper year in 2019. Leading executives at several blockchain startups expect adoption replacing speculation in the coming year, with regulatory clarity bringing in institutional players to create a stable market. That said, some cautioned that the good harvest would only come after a harsh winter.
Xinshu Dong, CEO of Zilliqa, a Singapore-based blockchain platform, expects cryptocurrencies to find use in a diverse range of use cases. There will also be the opportunity to find solutions for operational pain-points, such as scalability, he says.
"We will see a wave of widespread use cases in 2019 as organizations looking to implement and develop blockchain applications become more focused," Dong told Crypto Briefing via email. "[It] may indeed be the year we address the existing challenges, see traction for the technology beyond the testnet phase, and welcome many far-reaching dApps."
"So it is very likely that we will see some compelling use cases emerge," he added.
---
Institutional adoption
Predictions at the start of 2018 had been particularly bullish. In a period of intense market euphoria, analysts were quick to forecast a trillion-dollar crypto market; Tom Lee from Fundstradt even predicted that Bitcoin (BTC) could trade for $25,000.
Needless to say, that didn't happen, and a series of slides took the market down by approximately 84%, at the time of writing.
But price may not count for as much next year. "2018 has been a rollercoaster of a year for blockchain and crypto, with the focus being very much on market movements and the need for increased regulation in the space," said Gabriele Giancola, CEO and Co-founder of qiibee, a blockchain-based loyalty project. "Moving into 2019, and further down the line, I believe we will begin to see a separation between hype and reality."
Many see 2019 as the year institutional players make their move. Max Kordek, co-founder and CEO of Lisk (LSK), a blockchain platform, said that technological progress will mean blockchain can be slowly accepted by big business and governments. He believed that increasing adoption will lead to a change in views; cryptocurrency will be treated less like a pariah and more as an alternative asset.
This was reflected by Craig Mc Gregor, CEO of the DSTOQ exchange, who argued cryptocurrency could become an ideal independent store of value. With greater regulatory clarity and a mature market, institutional investors could see cryptocurrencies as an ideal investment opportunity.
"Investors are looking for alternative opportunities to make profits and need alternative asset classes. This is why, the new asset class and technology is an attractive opportunity," Mc Gregor said. "We see many big projects form some of the biggest players in the pipeline and expect 2019 to be a major year for cryptocurrencies as well as blockchain in general."
---
Crypto 2019: It's not all positive
Many figures see cryptocurrencies moving from the generalized function of 'one coin to rule them all', to a more industry-specific utility. Roger Lim, head of NEO Global Capital, said sophisticated projects will begin to target specific industries. But he also said there would likely be a cull: "With competitiveness rising, the blockchain industry is bound to undergo some sort of consolidation and the projects best equipped with a "survival of the fittest" mentality are the most likely to succeed," he said.
Lim was not alone in emphasizing that the coming year will be mostly uphill. "Contrary to popular opinion, 2019 will not be about exciting new ways to use blockchains," said Decred co-founder Jake Yocom-Piatt. "It will be about which cryptocurrencies get the fundamentals right, organize their collective intelligence, and can endure the gyrations induced by ignorant prospecting. Just like during the dot com bubble, endurance matters."
Some businesses are already suffering from the extended bear market; Binance halved its profit forecasts to $500m. As Crypto Briefing extensively reported, ETCDev – the core developer for Ethereum Classic (ETC) – ceased operations last week by keeping all its assets in virtual currencies.
---
2018 was a transformative year for cryptocurrencies. Expectations have been lowered but long term, this will be beneficial. The sector doesn't need hubris; it needs tangible products. Otherwise, what's the point?
The author is invested in BTC, ZIL and NEO, which are mentioned in this article.