Crypto Market Recovers After $1.9 Billion Liquidation Event
Bitcoin buys orders transferred from weak to strong hands after Sunday's dip.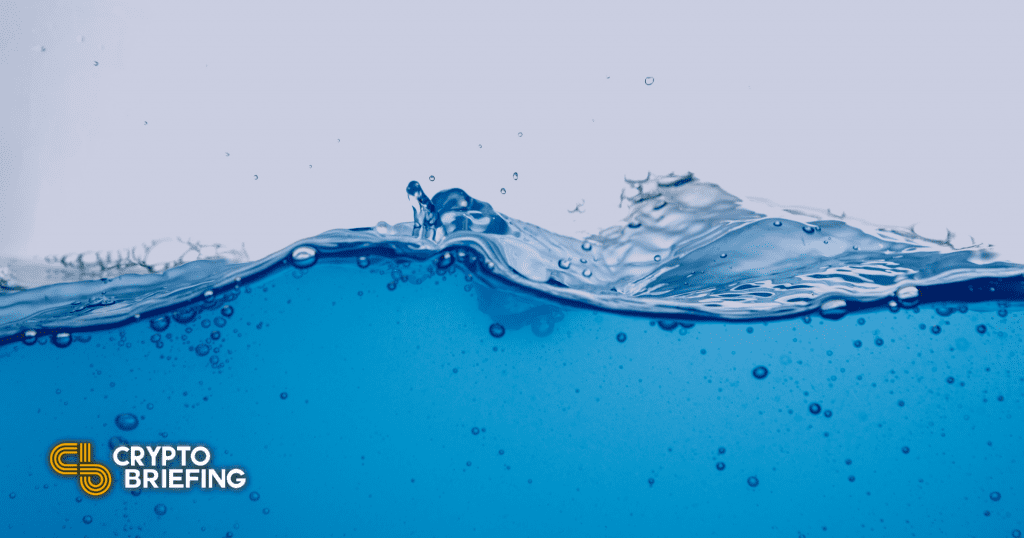 Key Takeaways
Bitcoin dipped after a failed attempt at breaking $50,000 yesterday, causing $1.9 billion worth of liquidations.
Bitcoin accounted for only 30% of the total liquidations.
The market recovered again today after the cooldown in surging funding rates across derivatives markets.
Large scale liquidations worth $1.9 billion hit the crypto market yesterday, thanks to a price plunge.
Bitcoin skirted below $50,000, falling just short of the psychological benchmark. It then took a dip, dragging lower market cap coins with it.
Liquidations Triggered
Thanks to a plunge in the crypto markets, a major liquidation event occurred last night.
Bitcoin and Ethereum accounted for $915 million of the liquidations, almost 50% of the total, according to data by ByBt. The rest came from various altcoins.
Binance users recorded the largest liquidations of almost $1 billion, of which 91.23% were long orders.
The liquidation of DeFi tokens was rampant as well, with governance tokens witnessing their largest-ever liquidations. The total insolvency amount of AAVE, UNI, LINK, and SNX longs was $72 million yesterday.
As mentioned in last week's wNews round-up, the derivatives market was due a reset at the funding rate front. Daily funding rates of long orders above 0.2% earn short players around 75% annually. Thus, despite the bull market, shorting an asset can be lucrative. Ben Lilly of Jarvis Labs observed that the funding rates of some tokens like 1inch and Ocean Protocol ran above 800% before the drop.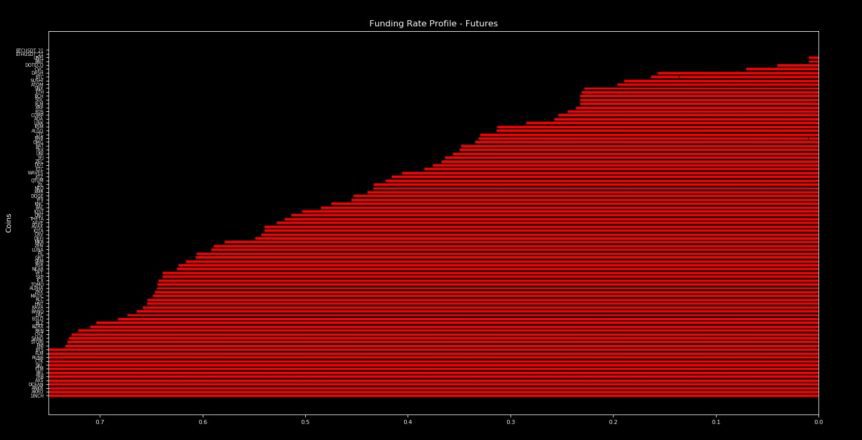 Lilly told Crypto Briefing that there was a large sell wall at Bitcoin's $50,000 resistance level. With "whales not participating in buying," this was a major contributing factor to the dip.
Later, Lilly recorded significant whale activity in order values of "one and ten million dollars" at the time of the drop at around 10:00 PM Eastern Time Sunday night.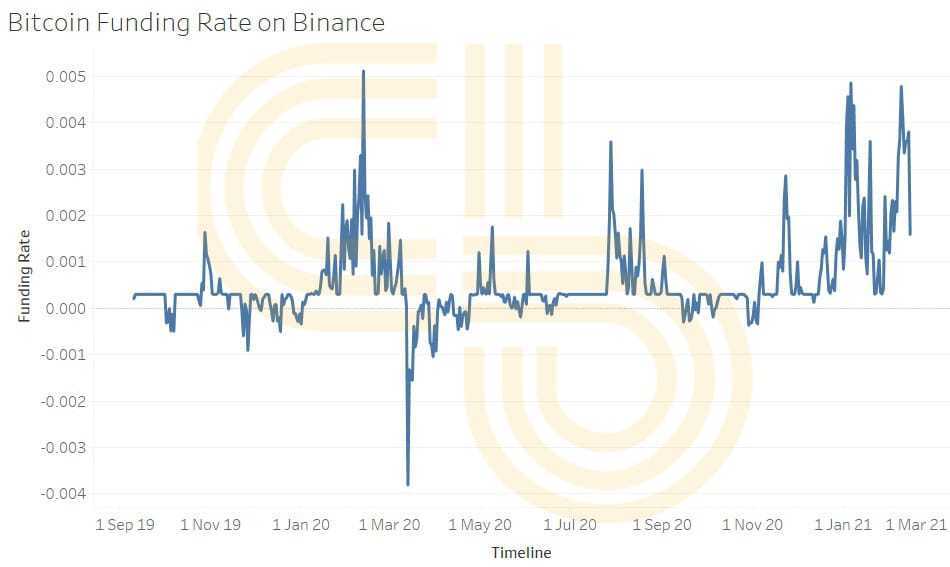 The funding rates for Ethereum on BitMEX also dropped near zero at the dip. Ethereum has had a significant effect on the market this year, outpacing Bitcoin in percentage growth terms. While upside in Bitcoin leads before altcoins, a surge in Ethereum has been equally effective in recent weeks.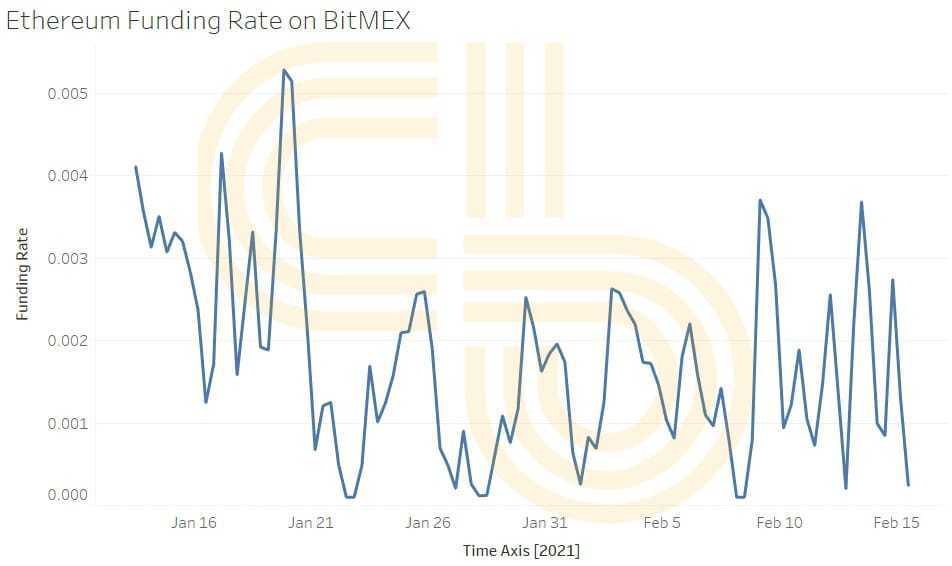 The crypto markets have already recovered from yesterday's drop, with Bitcoin moving above $48,000 and Ethereum above $1,800. Other assets like Uniswap's UNI token have also moved up to yesterday's opening price.
Apart from over-leveraging, in the absence of any negative fundamentals bringing the price down, Bitcoin may again attempt a breakout of $50,000.
The Open Interest in the cryptocurrency futures market continues to range near all-time highs of around $26.3 billion, according to Coinalyze. The majority of the market's inclination continues to be positive. Hence, the risk from over-leveraged longs can surge again around $50,000.
Disclosure: The author held Bitcoin at the time of press.