Joe Crypto: The Day The Market Stood Still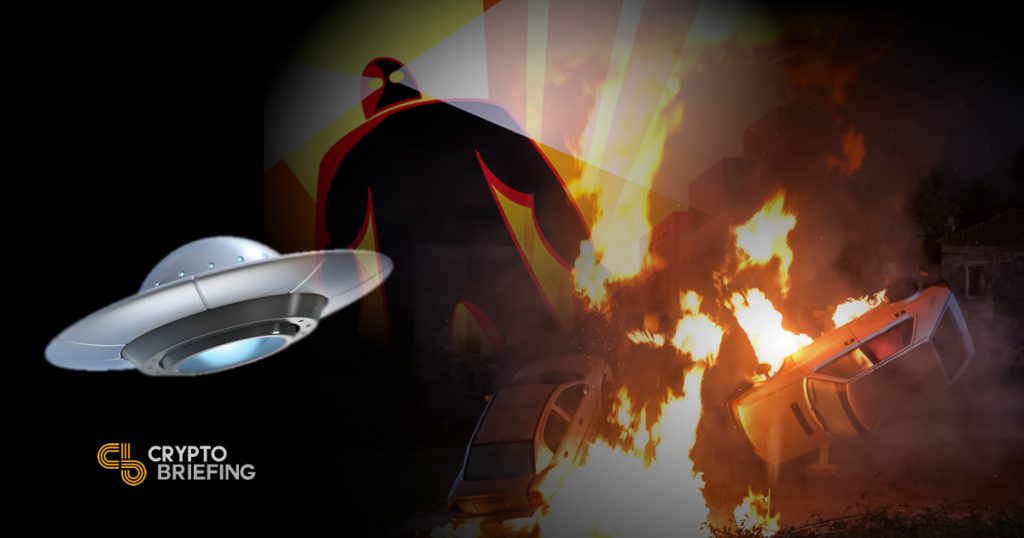 The movement on the cryptocurrency market today has been largely glacial; most of the big contenders barely registered a flicker in the last 24 hours.
Bitcoin dropped 0.43% and Ethereum shed 1.05 of its market cap, while XRP registered a 0.17% loss. Yes, they're all in the red column, but they barely got their toes wet and this day is going to go down as a stalemate for the big guns.
---
NEM Stirs, Goes Back To Sleep
For anything approaching significance, we have to go way down the list to NEM. A 4.2% increase in the market cap was ironic after we actually asked if NEM was dead, or simply asleep. It has responded and there are signs of life, however weak.
A market cap of $958.55 million and a coin price of $0.11 won't set the world alight, but it's keeping NEM ticking along in 17th place on CoinMarketCap.
Cortex Living Large on Bithumb Listing
You have to go right the way down to Cortex in 96th place to find the day's biggest winner if we're doing this by the books. A 16.85% boost in the market cap over the past 24 hours is as good as it gets on the cryptocurrency market right now. It is still riding the crest of its Bithumb listing wave. It got a pairing with Populous on the South Korean crypto exchange and Binance is rumored to be looking at Cortex too.
HyperCash Fights Against Crypto Market
With a 10.23% boost in the last 24 hours to 3pm EST, HyperCash was actually one of the market's movers and shakers today. HyperCash's HC token has seen some big gains in the past month, including one 55% price hike in a single day following a tie-up with KuCoin. In a stagnant market, it is still swimming against the tide.
Zilliqa Software Updates Hit The Mark?
Further up the field, Zilliqa had a good day on the market after releasing Q4 project updates that have apparently filled the community with a sense of confidence in the finished product. In today's choppy seas, at this level of the market, a 9.13% boost in the last 24 hours is seriously good going. If the tide turns generally tomorrow, there's a chance it could build on this momentum in a big way. Or not…
Zilliqa is pushing sharding as a solution to Ethereum's scalability and speed problems. It's cutting edge blockchain technology, but if it works then this is certainly a token to watch.
First of the Losers
The other winners came away with scraps today, but there were a few that felt the lash. Notable cases include Verge, that took a 6.8% hit and now has a market cap of $233.83 million. Metaverse ETP dropped 5,23% and Reddcoin took a big 10.79% loss.
Simply put, Reddcoin launched its new wallet yesterday and generated serious interest and a mini bubble. Today was simply the correction you can expect to see when the market turns frosty. With a $117.5 million market cap, it's still a solid start for ReddCoin, the tipping network, and we expect to see more from the tech in the near future.
Rchain ate a loss to the tune of 11.98% over the last 24 hours, which gives it the dubious title of today's biggest loser. For most of the market it was simply a case of waiting out a day that was destined to end in a stalemate, try not to take any damage along the way and get ready for a new day tomorrow.
The author is not invested in any digital currency.