EOS' Voice Project to Launch on Independence Day
Voice is set to launch on Independence Day in the United States.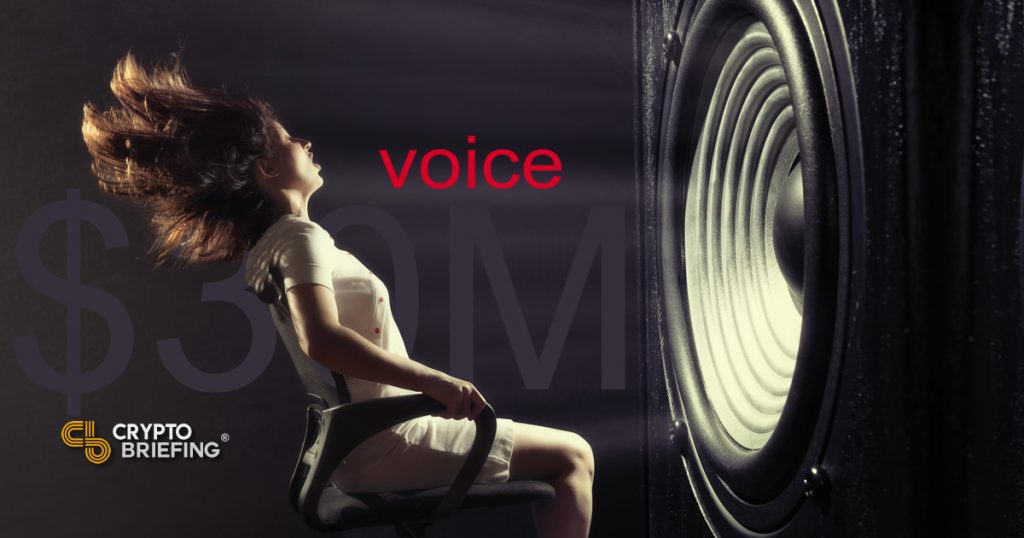 Key Takeaways
Voice has moved forward its launch to Jul. 4.
Block.one's social media network is set to rival Facebook.
Users will be rewarded with Voice Tokens.
The CEO of Voice, the blockchain-based Facebook rival, announced that the project's launch date has been brought forward to Jul. 4. The announcement comes at a time of extreme misinformation throughout the social media space.
Voice Platform to Emerge from Beta Earlier
The company behind the EOS network, Block.one, has announced that its social media platform, Voice, is set to launch much earlier than anticipated launch and will be made available to readers on Independence Day.
Citing the urgent need to "take social back from big tech NOW," Voice CEO Salah Zalatimo tweeted the company's plans to bring the launch forward:
We pivoted, and decided to open up our platform for readers on July 4. Only registered user will be able publish or engage. Registration will remain by request until August 15, when users can begin to invite heir friends.

— Salah Zalatimo (@Salafel) June 5, 2020
Registration on the platform would remain on request until Aug. 15, after which users can begin inviting their friends.
Voice bills itself as a tokenized version of ad-revenue based platforms like Facebook. Users would instead be rewarded in tokens for "creating, distributing, and discovering content."
It also wants to promote transparency and authenticity. According to the platform:
"In a post-truth era where misinformation is all we've known, we need a platform to amplify transparency and authenticity. A place where truth will power us forward. Say hello to Voice."
Launched in beta on Feb. 14 for American users, Block.one launched the platform after purchasing the domain for $30 million. The price is the highest ever paid for a domain name.
Voice is not the first tokenized social network or news sharing platform to be created, with Larimer's original creation, Steemit, Coil, and Minds, all preceding it.
Hive recently forked from Steem due to in-fighting and a hostile takeover from Tron's Justin Sun.
But while Voice won't enjoy first-mover advantage, it has the backing of Block.one. The company has reportedly spent $100 million developing the platform.