EOS.IO Social Network "Voice" Will Go Live February
Launch is scheduled for Valentine's Day.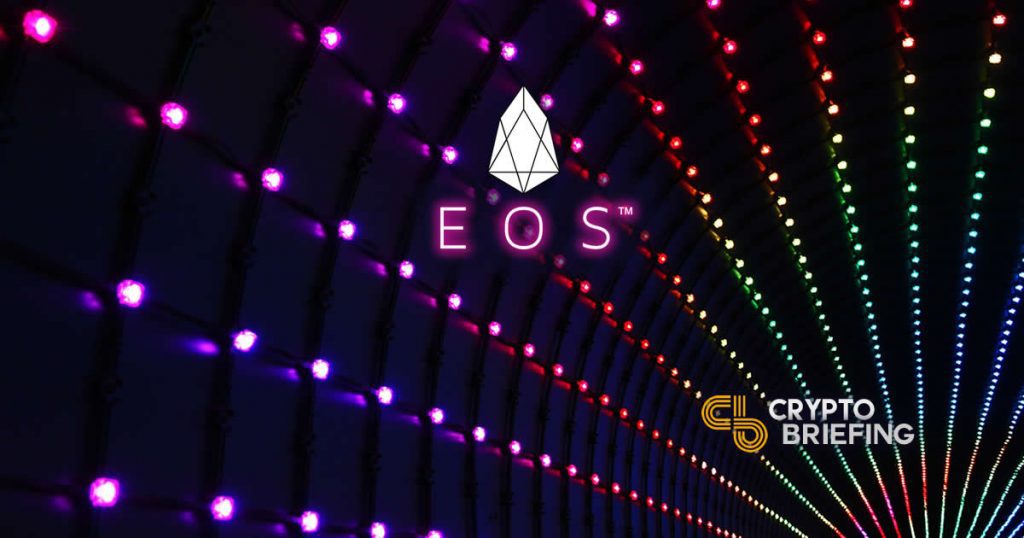 Block.one, the parent company behind EOS, announced a launch date for its social network Voice. The company plans to launch a beta version of Voice on Feb. 14, 2020. The announcement also indicates that "tens of thousands" of users have already signed up over the past several months.
Voice has additionally published a new FAQ page that reveals the project's direction. Like many other blockchain-based social networks, Voice will introduce a crypto-based reward system and attempt to reinvent content models. Voice was originally unveiled in June, but this is the first time the project has published significant information.
Voice's Tokenomics
Voice will distribute tokens to its users on a regular basis, and users who publish popular content will receive extra rewards. This will give Voice's users a way to have their "voice" heard: token holders can bid on comment space, and those who are willing to spend the greatest amount of tokens will have their comments shown first.
It is not yet clear whether Voice tokens will have monetary value, or whether users will be able to exchange tokens for EOS on an open market. However, Voice suggests that it will eventually introduce further use cases: "Voice Tokens are conceived as the gateway to all forms of promotion and advertising on the platform."
Transparency, Not Anonymity
Voice will be a transparent platform, not an anonymous one. It will require users who publish content to identify themselves, thereby eliminating fake accounts, catfishing, and bots. "By allowing users to see who and how much is behind promoted content, it makes promotion more engaging and less manipulative," Block.one explains.
All of Voice's transactions will be traceable on the platform's dedicated blockchain, which is based on Block.one's EOSIO software. This means that Voice will not run on EOS's mainnet, but on a separate network with its own transaction throughput and governance – a choice that may have been made in light of EOS's performance issues.
Facing the Competition
Voice will compete with several other crypto reward systems. Steemit, created by EOS founder Dan Larimer, is something of a precursor to Voice. Brave, Coil, and Minds share similarities with Voice through crypto-based rewards as well. Libra is another point of comparison – though not a reward token, it will be integrated with Facebook's social network.
With so much competition, it is hard to say whether Voice will succeed. The fact that it claims to have attracted plenty of early users is a good sign, but it may push away others with its strict identity policies. Arguably Block.one has turned EOS into a top Ethereum competitor, but it may find it more difficult to compete with other social networking giants.