ETH Back Above $600, Ethereum 2.0 a Day Away
ETH is trading above $600 for the second time in a week, following a brief dip below $500. Ethereum 2.0 is scheduled to launch tomorrow.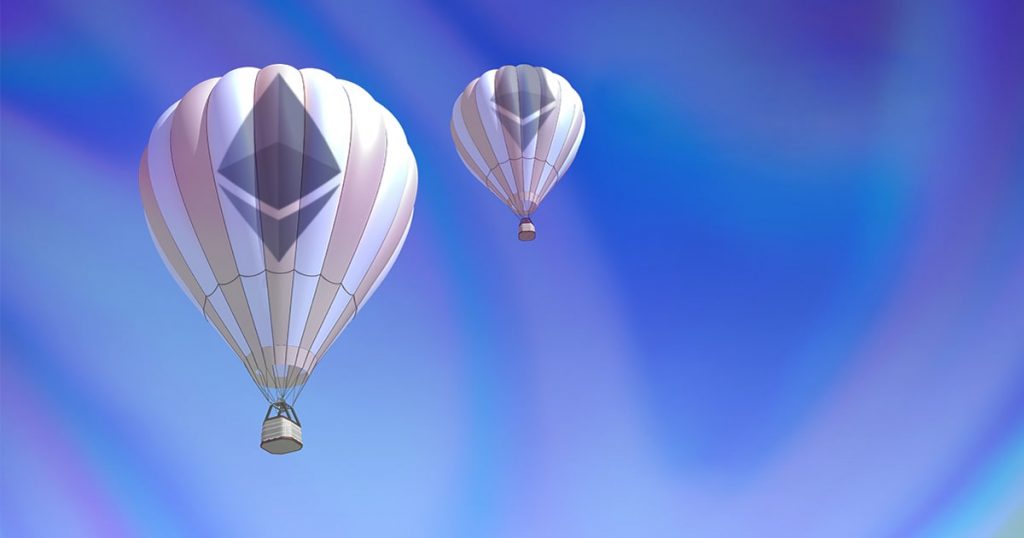 Key Takeaways
Ethereum is back above $600, following a brief dip last week.
The number of Ethereum nodes briefly surpassed Bitcoin earlier on today.
The update comes just ahead of the Phase 0 launch of Ethereum 2.0, as validators prepare for staking.
ETH has moved back to bullish.
Ethereum's native currency suffered a minor retrace last week, dipping below $500 following a violent surge above $600.
Bitcoin also took a hit. Some experts had drawn comparisons between the latest dip and gold in the 1970s when a dip in price preceded record highs for the commodity.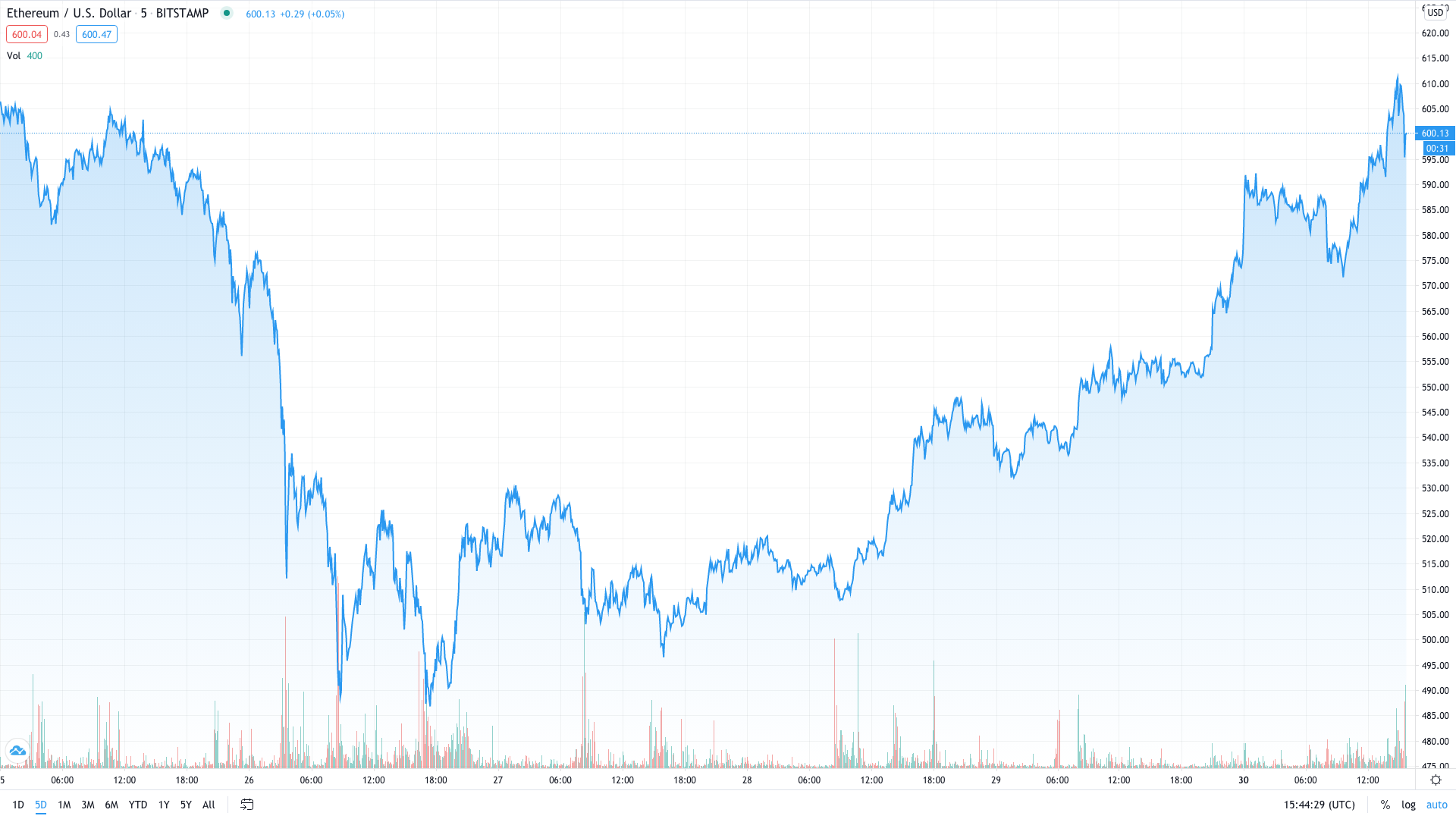 But ETH is currently trading above $600, as anticipation for Ethereum 2.0 builds.
At 12 pm UTC tomorrow, Phase 0 of the long-awaited upgrade will launch with the Beacon Chain deployment.
Eth2 genesis livestream/party coming Dec 1 at 6:30am EST. @ethhub_io + @BanklessHQ + @DeFi_Dad + more guests.

Links and more details to come but mark your calendars!

— Eric ⌐◨-◨ (@econoar) November 28, 2020
It's not the only positive indicator for the second-ranked cryptocurrency, however.
Last night, Ethereum briefly surpassed Bitcoin in terms of the number of nodes. Ethereum hit 11,137, while Bitcoin was trailing at 10,981. Bitcoin is back in the number one spot today.
The latest updates are all signs of positive market sentiment concerning ETH and the crypto space as a whole. The pending Ethereum 2.0 upgrade means that ETH is poised to take much of the limelight, though Bitcoin's push for an all-time high is no less significant.
It's been a strong period for BTC and ETH adoption. The two cryptocurrencies are among those now available to all U.S. customers via PayPal.
Ethereum's market cap is just short of $69 billion today. It's worth around 12% of the cryptocurrency space.