Ethereum Sentiment At Historic Lows: Will Prices Follow Suit?
Where has all the excitement Gonzo?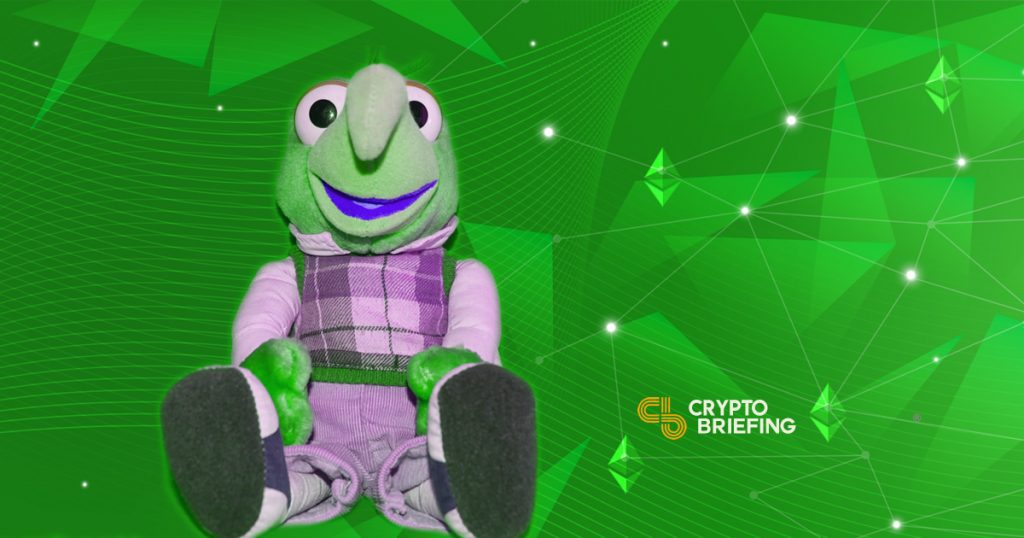 Investors could be turning away from Ethereum (ETH). Uncertainty surrounding the timing of a move to a Proof of Stake mechanism, and fears of a price crash, have led to a significant decline in market sentiment.
Hunter S. Thompson once famously observed that "There is nothing in the world more helpless and irresponsible and depraved than a man in the depths of an ether binge," but there seems to be little chance of one occurring any time soon: investors appear to be demonstrating both fear and loathing toward the smart contract platform that has promised so much.
According to sentiment analysis from TheTIE, Ethereum's tweet volume – which measures the asset's popularity on social media – is at its lowest level since at least December 2017. "We are seeing under 6,000 Ethereum tweets a day," explained TheTIE's CEO, Joshua Frank. "Compare that to the beginning of last summer when there were nearly 16,000 tweets per day."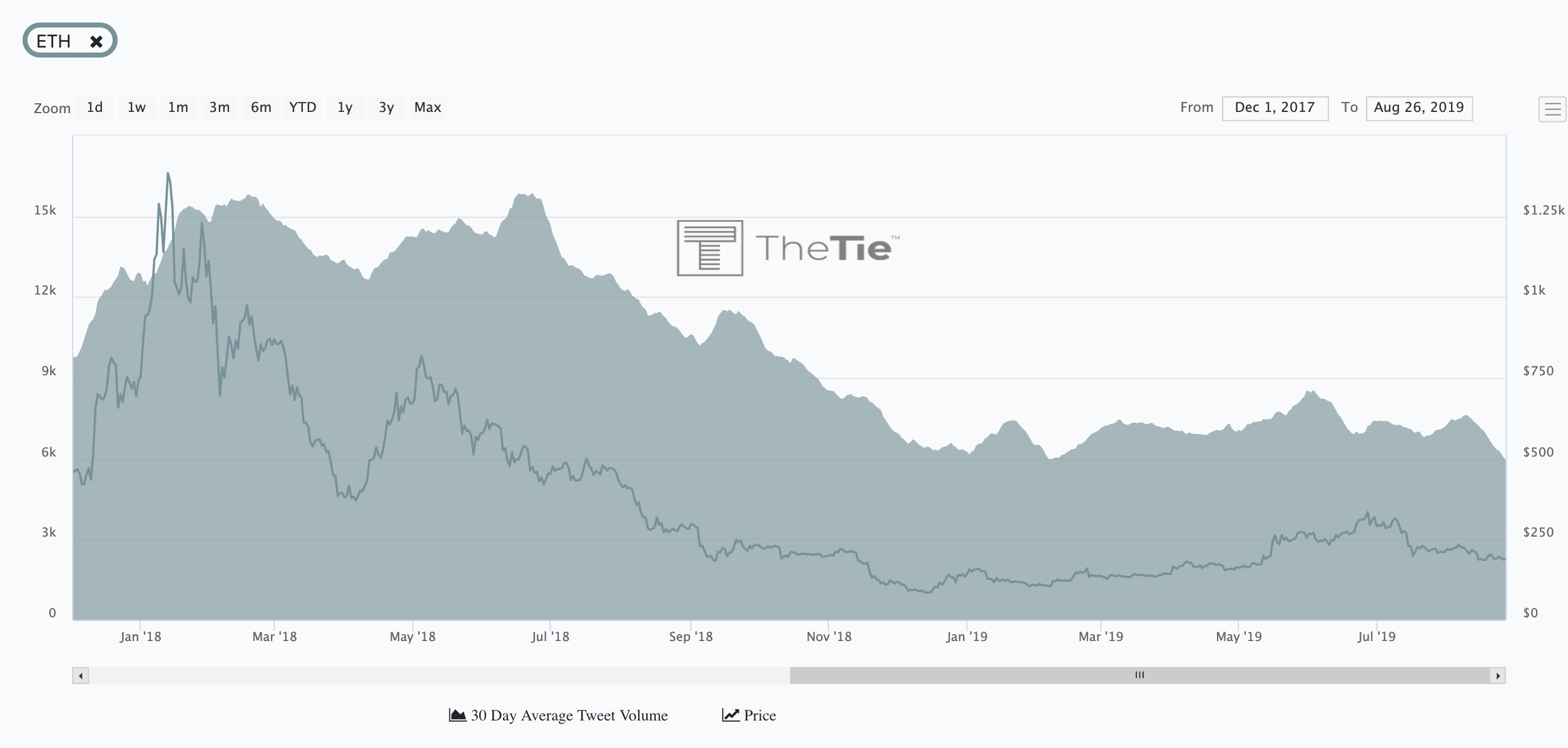 One possible explanation is that the market is anticipating an ETH dump, following the PlusToken scam. The Chinese mobile app, which promised 10% returns, took in more than $1.9bn worth of Ether before it collapsed in late June.
Funds allegedly linked to the scheme have already moved to exchanges like Huobi and ZB.com. There is still more than $160M worth of ETH in wallet address believed to belong to the ringleaders.
An ether sell-off could cause a cascade of falling prices, encouraging other investors to sell their tokens and cut their losses.
---
Ethereum's Future In Question
The worsening sentiment might also be a result of Ethereum's lackluster development. Network activity has spiked since the start of the month, raising new questions about the blockchain's bottlenecks.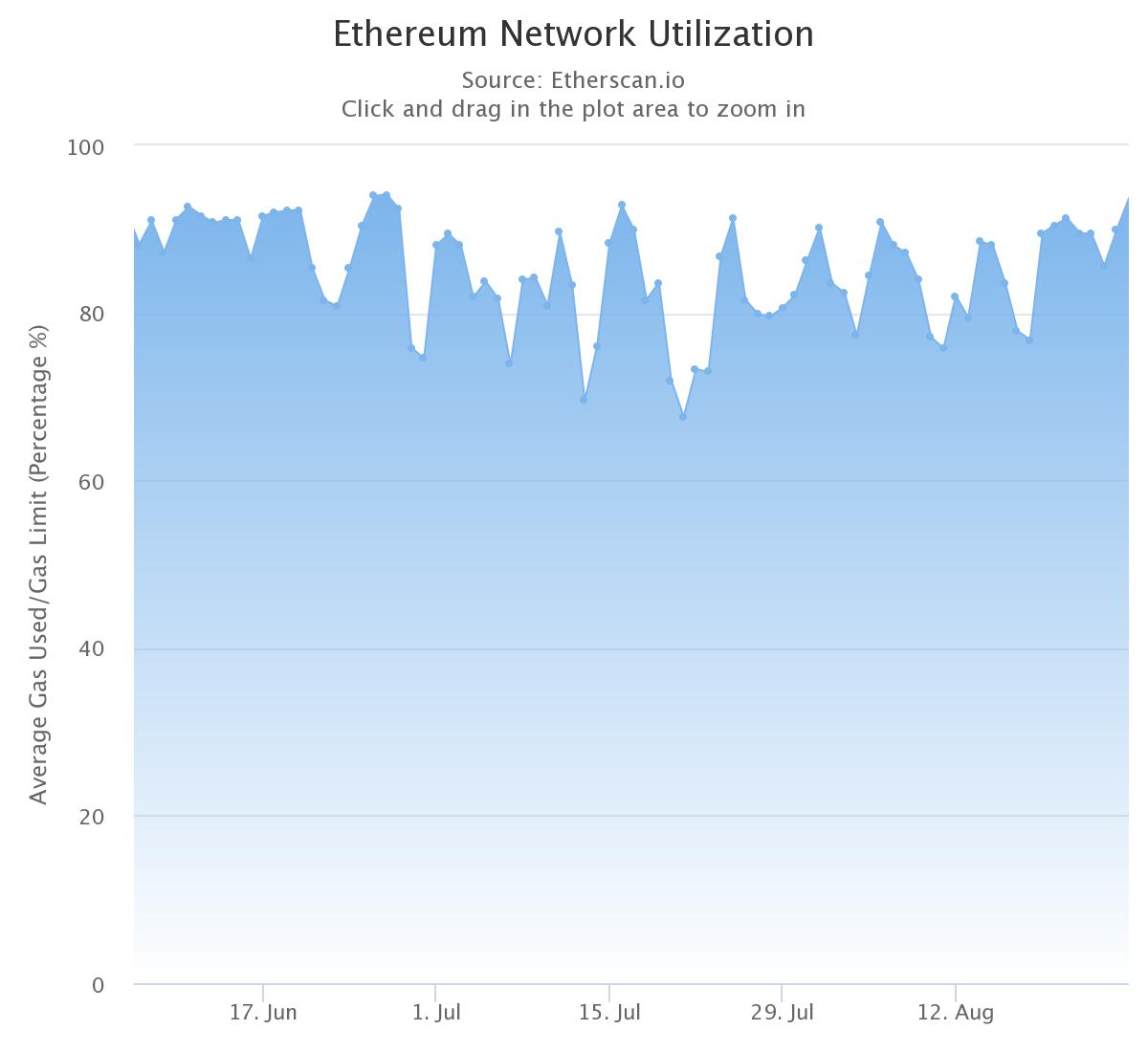 The increased activity appears to be associated with the increase in USDT volumes. Tether traders spent a total of $270,000 in gas fees in the past month, according to Ethgasstation.info. That's six times more than all the gas used on decentralized exchange IDEX.
Those high fees revive the issue about Ethereum's bottlenecks. Ever since the CryptoKitties debacle in 2017, the network has been periodically plagued by periods of high traffic and network congestion.
Ethereum's developers plan to address these bottlenecks with sharding in Ethereum 2.0. Speaking to Bloomberg, Jeff Dorman, CIO at crypto investment firm Arca, said many developers are waiting "until this [Ethereum 2.0] transition happens before fully committing to build on Ethereum."
The ETH price has mostly traded horizontally, falling by around 5% over the past seven days. And Ethereum has so far only fallen 10% since the beginning of the month, narrowly outperforming the rest of the cryptocurrency altcoin market.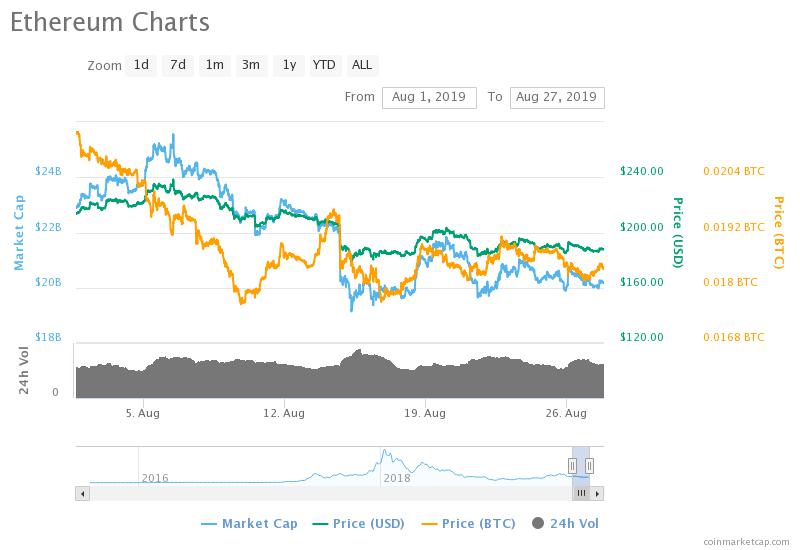 ---
Falling Sentiment Across the Board
Ethereum isn't the only coin with low spirits. Tweet volumes for other major dApp platforms – EOS, TRON (TRX), NEO – are also down to historic lows, barring a few outliers in December 2017, suggesting that interest in distributed application projects is waning as low adoption puzzles developers.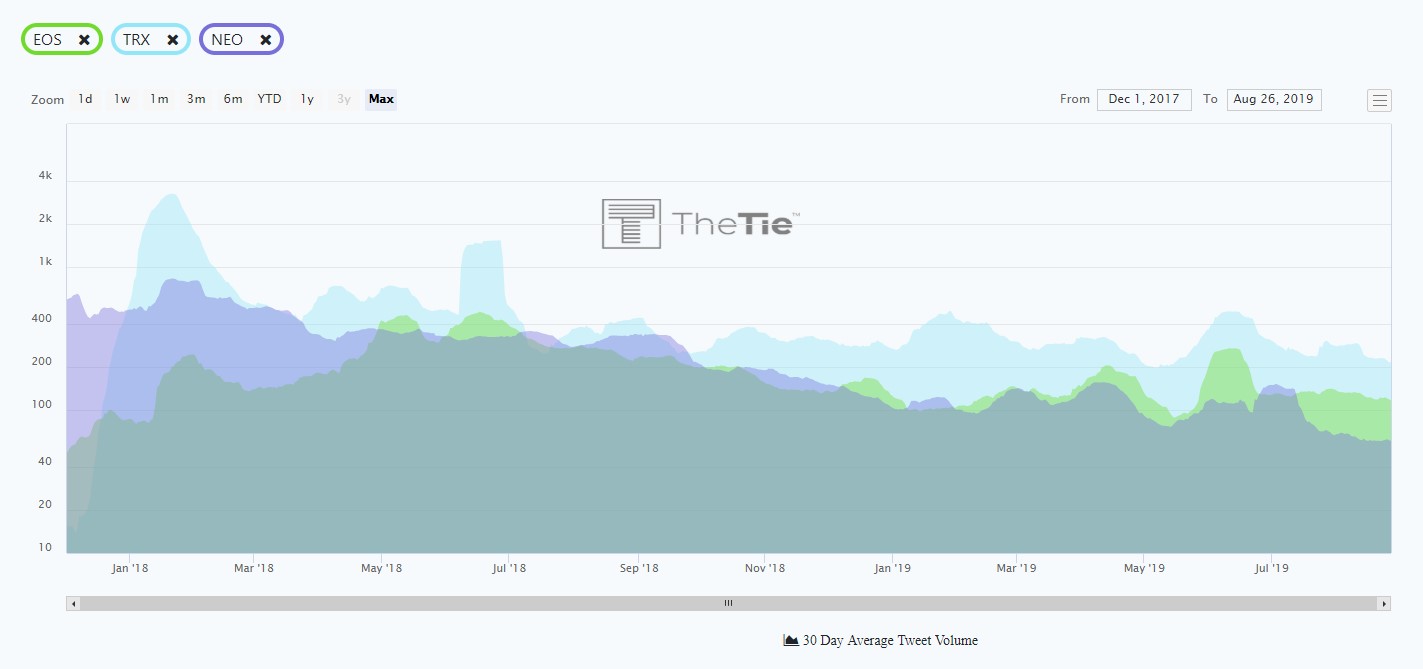 Even projects that generated a large amount of attention earlier in the year are showing losses. ChainLink (LINK), one of the best-performing altcoins if the year, is down 50% from a few months ago – at least, in terms of social media volume.
One cryptocurrency that hasn't been affected by dropping tweet volumes: Bitcoin (BTC).
A drop in Ether sentiment might well be a symptom of shifting fortunes across the digital asset market. But uncertainty around blockchain technology in general might pull this downward slide even lower.