Ethereum Futures Launch on World's Largest Derivatives Exchange
ETH futures trading has opened on CME Group. The event could bring a new wave of interest to Ethereum's native asset.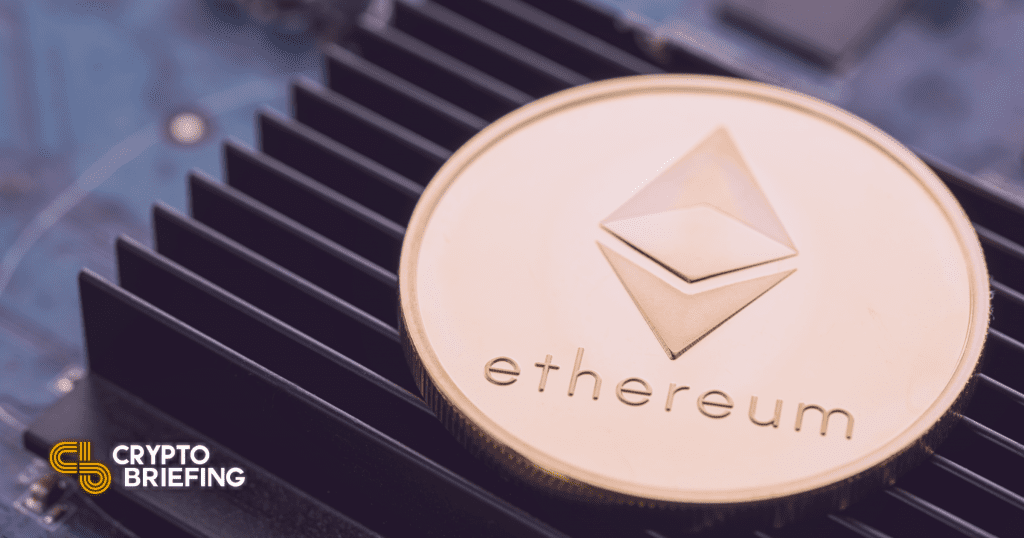 Key Takeaways
CME Group has opened trading on ETH futures.
Despite a weekend dip, ETH has experienced an upward move over the last week, now trading at $1,648.
A futures product could fuel mainstream interest surrounding Ethereum and its native currency.
The world's largest derivatives exchange, CME Group, has opened trading on ETH futures.
Ether Following Bitcoin Futures
Users of the exchange will now be able to access contracts for the digital asset. It's the second cryptocurrency to have a futures listing on CME, after Bitcoin.
Futures are a type of financial contract that make up a large part of the world's quadrillion dollar derivatives market. They allow users to bet on an asset's future price by going "long" when they think the price will rise or "short" when they think it will decrease in value. Signing a futures contract obligates a trader to buy or sell an asset at a certain price in the future.
In a press release announcing Ether futures, CME Group Global Head of Equity Index and Alternative Investment Products Tim McCourt pointed out the growing demand for Ether in December. He said:
"Based on increasing client demand and robust growth in our Bitcoin futures and options markets, we believe the addition of Ether futures will provide our clients with a valuable tool to trade and hedge this growing cryptocurrency"
CME Group lists futures for various assets, including precious metals, equities, and commodities.
It first moved into cryptocurrencies in December 2017; the same month, Bitcoin hit a high of $19,600 amid a surge of mainstream interest. Bitcoin crashed as the crypto space descended into a bear market, leading to a relative lack of interest in the CME futures product.
The landscape has changed since then, however. According to data from Skew, open interest for Bitcoin futures on CME Group currently accounts for $2.03 billion of a total of $13.29 billion. Binance and OKEx currently top the futures market for the crypto asset, with $2.28 billion and $2.23 billion in open interest, respectively.
Open interest is a useful data point for analyzing recent futures volume—it denotes the number of derivatives contracts that haven't been settled.
Institutions Eyeing Ethereum
Though Bitcoin has recently taken much of the crypto limelight, drawing widespread institutional interest, ETH could well be poised to follow suit. As with Bitcoin, a futures product could play a key role in that outcome.
ETH consistently hit all-time highs last week, surging from around $1,300 to over $1,700 on Friday. It then experienced a dip in the lead-up to the CME listing, possibly from those who thought the event could cause a major sell-off.
It recovered early Monday, now trading at $1,648, according to CME. Crypto Twitter was also awash with speculation over how the market would react.
ETH futures volume is significantly short of Bitcoin, led by Binance, which has $1.26 billion in open interest according to skew.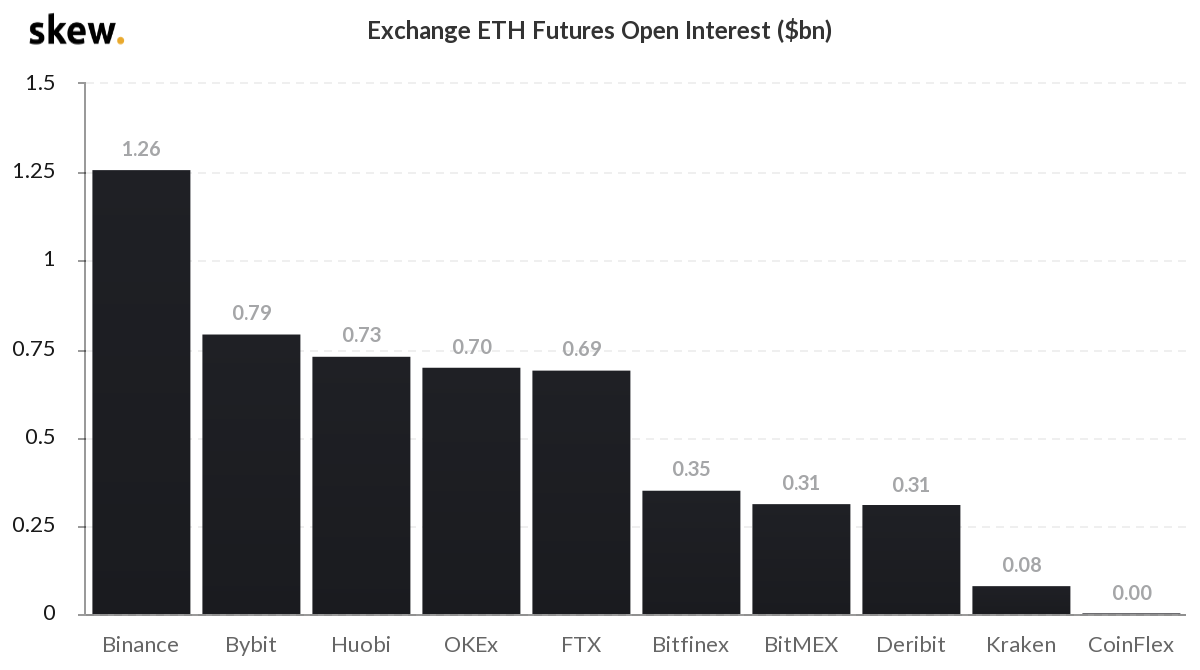 The CME Group website notes that the contract unit is 50 Ether. With Ether at $1,648, the contract's notional value is $82,400. It's set to have a minimum price fluctuation of $12.50 per contract, and the calendar spread is $2.50 per contract. It tracks Ether's price using ETHUSD_RR, which is a real-time reference rate for the asset. Trading hours are Sunday through Friday.
The recent surge in price is a possible indicator that the market has been readying for the event.
That's because a futures product on CME Group can be considered a sign of mainstream approval. The exchange is regularly used by high net worth investors and institutions—the kind that has recently started warming to Bitcoin.
Many Ethereum believers have shared positive sentiments surrounding the launch on CME. Andrew Lee, the founder of Ethereum projects Karma DAO and DAOfi, told Crypto Briefing that he thinks the launch is bullish because it will "allow for a lot more institutional buyers to have exposure to ETH."
Regardless of the interest in a futures product, that won't solve the expensive gas fees and scaling issues Ethereum has recently suffered.
Disclosure: At the time of writing, the author of this feature owned ETH, among a number of other cryptocurrencies.