Ethereum Name Service Gets Coinbase Wallet Support
Customers can also send crypto to Coinbase usernames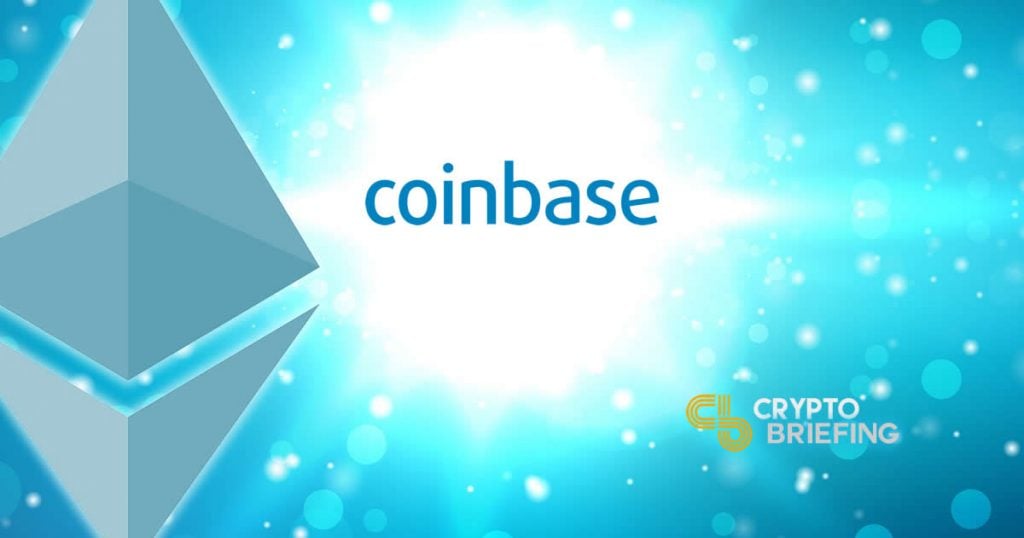 Coinbase has announced that its official wallet supports the Ethereum Name Service.
Send crypto more easily with Coinbase Wallet!

Introducing simpler sends to Wallet usernames, @ensdomains, and your Coinbase account.

Let's make crypto easy to use for everyone!https://t.co/PKTrG1B5eI pic.twitter.com/oTzsFTD3Kx

— Coinbase Wallet (@CoinbaseWallet) February 25, 2020
The new feature allows users to direct their Ethereum payments to a human-readable ".eth" address rather than a hexadecimal address, reducing the need to rely on scrambled strings of text. The end result is similar to directing funds to an email address.
Of course, the feature only works if the address in question has registered a name with the Ethereum Name Service. Right now, Ethereum has about 88 million addresses, but users have only registered 133,000 ENS addresses—meaning that ENS adoption is far from universal.
Usernames Also Supported
Coinbase users can also send payments to Coinbase usernames, which begin with an @ symbol.
Unlike the Ethereum Name Service, Coinbase's internal username system supports many cryptocurrencies, not just addresses that hold Ethereum and ERC20-based tokens. Supported coins include Bitcoin, Bitcoin Cash, Litecoin, Ethereum, XRP, Stellar, and Dogecoin, among others.
This feature also allows users to keep their name private. Unlike ENS names, Coinbase usernames are not recorded on a public blockchain. These privacy benefits may be appealing in light of the fact that users have accidentally publicized their transactions via ENS in the recent past.
On the other hand, some users may value the transparency provided by Ethereum and ENS, so Coinbase usernames are not necessarily the superior system.
Growing Support For ENS
So far, ENS has earned support from several wallets and blockchain projects.
One recent update from the Ethereum Name Service suggests that over fifty wallets have signed up to support the standard. Well-known wallets that currently support ENS include MEW (MyEtherWallet), Metamask, Burner Wallet, Binance's Trust Wallet, and Opera's built-in Ethereum wallet.
Many minor exchanges also support the standard, and support is especially common among DApps, decentralized exchanges, and DeFi platforms. Right now, 72 different apps support ENS.
But so far, few major exchanges have chosen to support ENS. Bitfinex, which introduced withdrawals to ENS addresses in 2017, is the only other leading exchange to support the system.
As such, Coinbase's recognition of ENS could provide significant publicity to the project.