FTX Adds Silver Stocks Amid Reddit-Led Market Surge
Sam Bankman-Fried's cryptocurrency exchange is listing tokenized silver stocks and futures in response to rising demand for the precious metal. Meanwhile, physical silver is in scarce supply.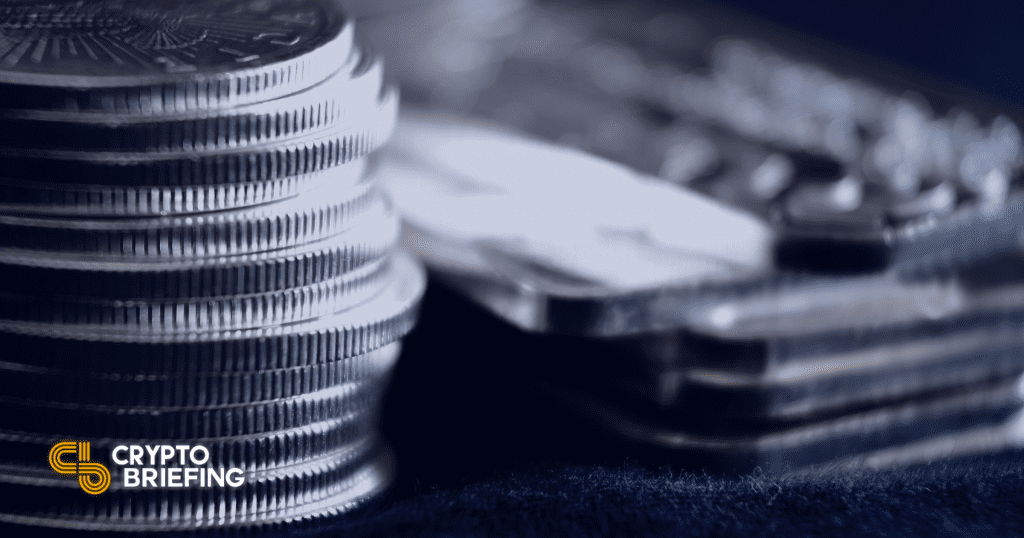 Key Takeaways
Popular cryptocurrency exchange FTX has added silver to its growing list of traditional assets.
Thanks in part to a large group of Reddit users, silver is up almost 20% since Thursday.
Rising demand for the precious metal has caused many established dealers to run out of physical silver.
First GameStop, now silver: crypto's most agile exchange, FTX, has listed more stocks as a result of the Reddit-organized frenzy.
FTX Responds to Silver Demand
FTX has listed tokenized stocks and futures for silver, as demand for the precious metal reaches a peak.
The cryptocurrency exchange, which is run by the popular crypto figurehead Sam Bankman-Fried, added the stocks over the weekend.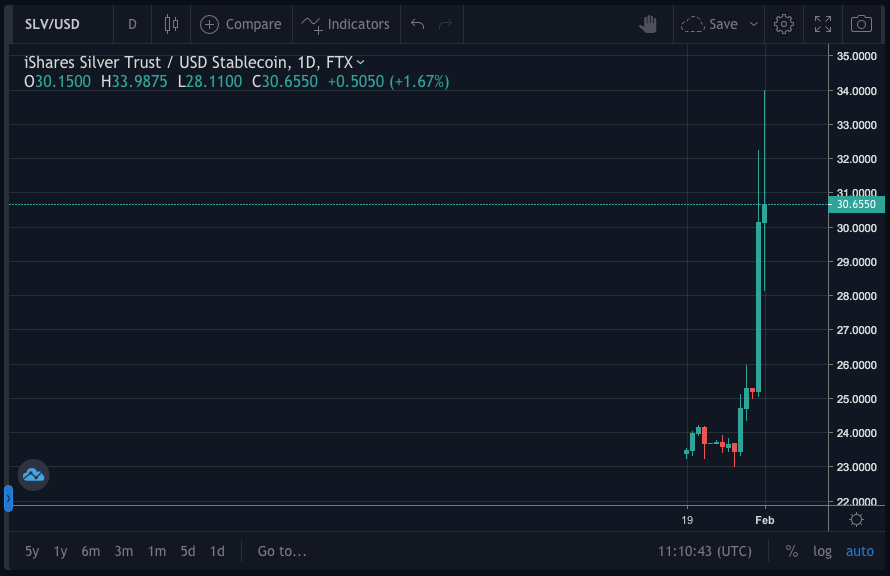 FTX has earned a reputation for its nimble response to market activity.
Last week, it listed GameStop stocks so that traders could speculate on the asset while markets were closed. That was during a week of drama centered around GameStop and members of the subreddit group r/wallstreetbets, who were responsible for a widely-reported GME short squeeze.
The investors succeeded in pushing GME's price as high as $490 pre-market Thursday, up from only $19 at the beginning of the month. The events led hedge fund Melvin Capital to liquidate their short position on GME, with news outlets reporting a 53% loss for the fund in January alone.
The Reddit group, led by the now-infamous user Roaring Kitty, then turned to Dogecoin. The meme currency surged towards the end of the week, helped along by Elon Musk, among others.
Trading app Robinhood began blocking users from accessing certain assets due to the rising prices, leading some to raise calls for the importance of decentralized finance.
The week was described by many as one of the most remarkable events in stock market history.
Market Turns to Silver
Now, retail investors have turned their interest to silver. Over the weekend, Reddit users began congregating on the subreddit r/wallstreetsilver.
One of the most active threads is titled "Silver $25 to $1000 #silversqueeze."
The thread argues that larger-scale institutions have been controlling the price of precious metals. "Big banks are manipulating metals," the original post reads.
The metal touched $30 per ounce today, its highest price since 2013. It's up around 20% since Thursday.
The silver frenzy has led to rising demand for the physical asset. Major silver dealers like SD Bullion, JM Bullion, and Apmex have reported shortages, possibly due to investors placing more trust in the physical commodity.
Apmex briefly closed orders citing "unprecedented demand on silver products," while SD Bullion and JM Bullion note that customers should expect shipping delays due to an increased number of orders.
Interestingly, one post on the subreddit has tried to convince other users against buying silver, arguing that "the silver squeeze is a hedge-fund coordinated attack."
Whichever way the market moves, it looks like it could be another eventful week ahead.