InfStones Set To Make Staking-As-A-Service More Transparent
InfStones has become one of the largest delegate stakers in the industry.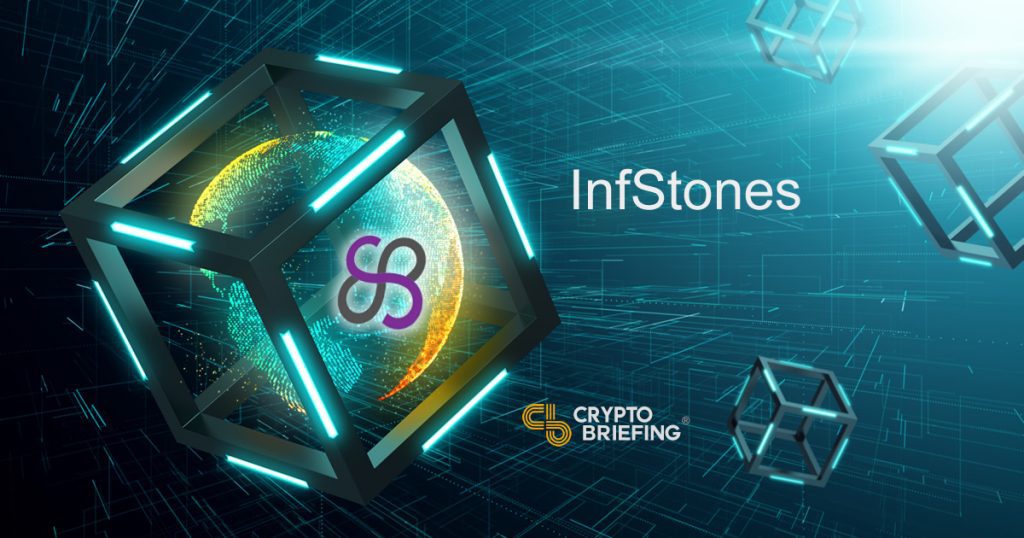 The staking as a service (SaaS) provider Infinity Stones – 'InfStones' – has unveiled a new service to enable clients to better track the income from tokens staked on nodes run by the company.
Dubbed Infinity Pool, the interface provides clients with 24-hour monitoring of staking income, as well as historical data on relevant blockchains.
Infinity Pool will launch initially on IoTeX and TRON (TRX), followed by other featured networks on a rolling basis. As both networks have high-settlement frequencies – IoTeX rewards stakers daily, and TRON every six hours – it will highlight how staking can be made accessible to the wider community.
The company anticipates staking – a form of consensus where holders use their tokens to validate the network, and are rewarded for doing so – will become one of the main driving forces behind blockchain development in the future.
PoS is largely beneficial for token holders, making network validation accessible and providing token holders with some sort of passive income. Speaking at an event this weekend, Judy Yan, DHVC Managing Director, said it provided benefits to major investors with diversified portfolios.
That said, the process is complicated. Companies like InfStones, which run validator nodes, can stake tokens delegated by clients and then distribute the block reward, taking a 10-30% commission depending on the blockchain.
InfStones is currently one of the super representatives on TRON network, a validator on the Cosmos project, and a baker on the Tezos (XTZ) blockchain; it became an IoTeX Consensus Delegate in March. It is also a TrustNode on GXChain, a Masternode on VeChain, and a Triones node on Ontology.
"We manage more than 100 nodes on more than 10 mainstream blockchains," explained Jonathan Shi, InfStones CEO. It is also currently the tenth largest block producer on EOS, giving it more than 128M votes and entitling it to 693 EOS daily block reward, roughly $4,800 at current prices.
"Over the past year, we have been continuously integrating highly influential blockchains into our staking platform," said Shi. The company plans to continue expanding its presence onto other high-potential platforms – those with established communities and solid returns – as staking continues to gain acceptance.
"By the end of 2019, we will work on more than 12 new blockchains," Shi promised. Capital secured in the recent raise has already been earmarked to finance further expansion.
SaaS is gaining the attention of some of the largest players within the space that are interested in financing alternatives to mining. Coinbase Custody announced earlier this year it would be introducing a new secure staking solution for its institutional Tezos holders.
The exchange's ventures arm has also invested in an institutional staking solution, known as Staked, alongside other high-profile investors including Pantera, DCG and Winklevoss Capital.
This weekend's event, the PoS CEO Summit, demonstrated that staking-as-a-service is maturing as an industry – attracting a number of blockchain entrepreneurs, including founders from many of the PoS market participants.
Maclane Wilkison (Nucypher), Dr. Raullen Chai (IOTEX), Scott Smiley, (ICON), Daryl Hok (Certik), Steve Wei (Top Network), Dong Mo (Celer), Stephen Tse (Harmony), Jim Jia (HashFuture) and Junjia He (Quarkchain) all spoke at the event.
InfStones raised $2M in seed capital from Danhua VC (DHVC) and Plug and Play Ventures, an early stage backer for PayPal and Dropbox.
One of the main criticisms leveled at SaaS providers is that the industry could potentially morph into something similar to the existing legacy systems. The worry is some could turn to the fractional reserve banking model, betting on the unlikelihood that all their clients would withdraw funds at the same time.
As interest grows around PoS, and more capital is staked in networks, monitoring tools like Infinity Pool will provide clients with some level of transparency into the increasingly lucrative affair of delegated staking.