Joe Crypto: Noah Welcomes A Flood Of Investors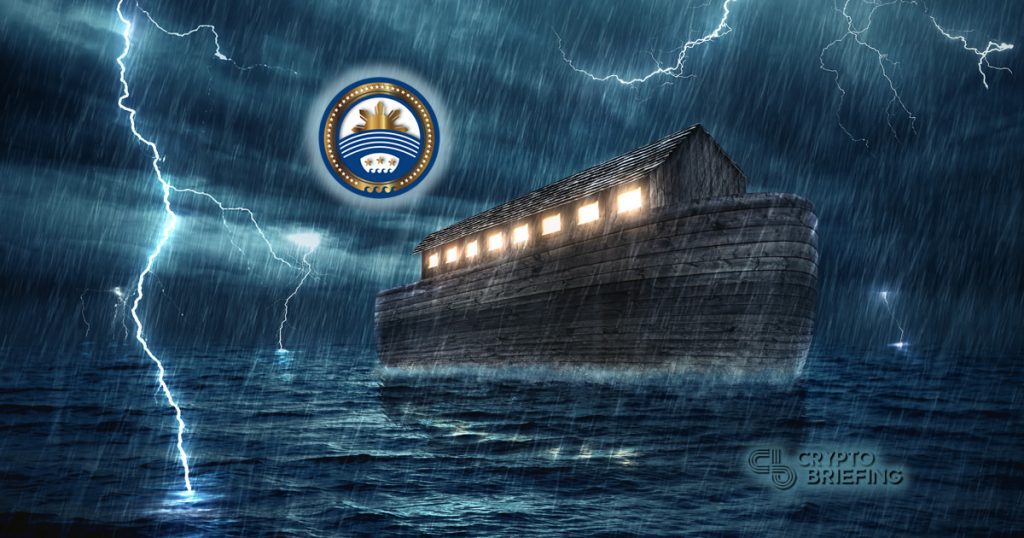 Well today has been a flat day on the cryptocurrency market yet again, in fact it's starting to feel more like the old-school stock exchange this past week. Much of the volatility has died down and most coins are moving in increments, which the optimists say is a clear sign that the next bull market is coming.
That's about as upbeat as the news is likely to get today, with vast amounts of red and the market just stuck in this zone. So we'll go with that and then look for a few standout stars that have managed to buck the trend.
Overall the total market cap dipped from $221.88 billion to $219.50 million over the last 24 hours to 4pm EST, which is next to nothing. That makes a boost of 14.46% something of a miracle. It's the market leader once again and we're kind of shocked by Noah Coin.
---
Why is Noah Coin Doing Well?
In adverse market conditions it just keeps climbing the charts. Today it hit a market cap of $89.79 million and the coin is starting to gather momentum. The blockchain technology behind this one is legit, but so niche that the coin's fortunes might simply be down to the momentum effect described by Yale University recently.
The basic plan for the blockchain is to skirt remittance fees charged by the likes of Western Union, so overseas workers from the Philippines can afford to transfer money from Japan. That's the first step, and it does have potential, but there is competition in the cheap payments sector.
---
Elastos Stretches Limits
A 10.77% boost in today's market is a heroic performance and if the whole market does turn anytime soon then that could be a sign of real momentum growing for Elastos. The growth spurt came after the company revealed it has sold 100,000 SmartWeb Elastos TV boxes in August. This is creeping towards mass adoption and it means the tech is really out there en masse.
The box is a combination of SmartWeb internet and a storage system for your media. It's a computer, in essence, integrated with the TV screen. It operates on the blockchain, but the theory is that users simply won't know. That has convinced buyers to get behind the ELA token and the price has surged dramatically.
The blockchain technology behind the ELA token claims to be the decentralized internet of the future, which effectively separates the dApp from the blockchain and ensures total privacy as you don't have to stay connected. It can also scale comfortably to millions of users. The fact that it's really out there was enough to turn a profit on a dark day on the crypto markets.
---
Did Airdrop Spark Nebulas Price Spike?
Nebulas is another coin on the move thanks to an announcement that it would airdrop Atlas Protocol (ATP) tokens to all NAS Mainnet addresses on October 15th. Atlas Protocol is a digital marketing and advertising blockchain that has attracted heavyweight commercial deals with the likes of Baidu Ventures and SB China Capital.
Nebulas itself is a public blockchain that is open-source and a product of the community. It is focused on a ranked search of the internet, using community feedback. It's a blockchain search engine that has the potential to go further and act as a verification tool that interacts with other blockchains. The consistent development from an active community means that other applications are always a possibility.
A boost of 9.10% in the last 24 hours seems a little much for an Airdrop announcement, but on days like these, where the market is treading water, the daytraders may have jumped on Nebulas.
---
Dentacoin Keeps Confounding Critics
Dentacoin added 9.72% to its value after revealing its recent success signing up partners for its mobile payments system. Dentacoin is another odd cryptocurrency that the world was never really sure it needed, but it stuck around like a bad toothache.
Argentinian dentists' network Cool Dent has now signed up and will bring more than 112 separate practices in to the Dentacoin fold. It's still an unusual concept, but it's finding a footing. The news sent the market cap to $76.79 million for the 86th ranked coin on CoinMarketCap.
Now more than 70 dentists in America accept this coin as payment, but the blockchain itself has emerged as a trusted source of reviews for online dentists. That could be the USP it needs in the end, because without that it seems unusual to get crypto just to give to the dentist.
---
Our Old Friend Electroneum
Electroneum was back with a vengeance today, too, climbing 9.59% to outstrip the majority of the cryptocurrency world. The instant payment notifications system has its own momentum right now and really isn't held by the gravitational pull of the market anymore. Things could change, but this coin is on a charge and is already up to 42nd in the rankings.
0x had another good day, boosting its price by 4.97%. Rumors of a Coinbase listing have drawn the speculative investors and the price just keeps going up. In today's market, this was a solid performance and it would be wise to keep an eye on 0x if the tide turns.
---
Bad Day for Bytecoin
Losers were much easier to find today and the most obvious one was Bytecoin. Binance's decision to delist it has hit the token hard and it ended the day reeling from a 19.87% loss. Bytecoin will probably bounce back, but Binance is a powerful ally and it will be interesting to see if this impacts the token's trading volume.
Aurora had a painful day, losing 5.99%. It's an adverse market and Aurora has shown volatility in terms of gains in the last weeks, so it's not beyond the realms of reason that this might be a simple correction. Aurora's star has been on the rise for a while and this does not look like the start of a collapse.
Once again, there's plenty going on, but as a whole the market is busy doing nothing. Is that a sign that the volatility is gone and we're building towards the bull market? Let's hope so!
The author is not invested in any digital currency.